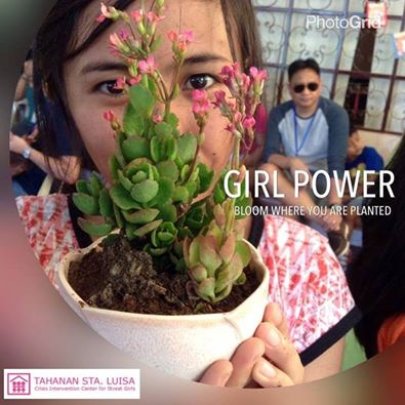 Happy 2016! A new year greets the girls of Tahanan Sta. Luisa with new friends, new activities, and new possibilities.
The center currently supports 13 young girls, aged from 10 to 18 years old.
The center's annual report is being completed, and as per its last update, Tahanan Sta. Luisa catered to new admissions (totalling to seven) who needed a loving home and a second parent to take good care of them.
Last year, during the last quarter of the year, one of the girls was invited to have a speech in Asian Development Bank, a recurring donor of the center. There, she talked about her struggles living in the streets, and the impact of all she is having now that she lives in the center. She gave a short talk during ADB's program for the International Day of the Girl Child.
This quarter, one of the highlights of their activities was when the center arranged a Prom Night for the girls, held in the center last February 27. The girls had a great time, as well as the visitors and the staff who attended as well.
The year is starting well for the girls, and hopefully will continue to be even greater than before.
For any concerns and more updates, you can email the center at tsl@hope.org.ph, or give them a call at (+632) 987 5864.
Thank you for all your continued support to the center, and we will update you next time! :)