In partnership with SCSTEDS, CRY undertook the following initiatives and was able to create the following impact last year:
Health:
Immunization camp held in all the 6 slums and 635 children under the age of 5 years were immunized
Conducted door-to-door visit of household in the slums to motivate the parents to enroll their children under 5 years in the ICDS centers and enrolled 78 children into the centers
(ICDS or Integrated Child Development Services is a government scheme that monitors development of children between the age of 0-6 and provides supplementary nutrition and ante-natal care to children and mothers.)
Height and weight of 551 children are being regularly monitored at the ICDS centers to indentify cases of malnutrition.
59 mothers were enrolled in the ICDS centers to ensure that they receive supplementary nutrition and folic acid tablets.
Activated one pathological lab in the Primary Health Center where free health services are provided by the government
Education:
Through constant monitoring of schools, improved pass percentage of children of 10th class which was 81% last year and grown to 92% this year.
Mid day meals are being provided regularly and with proper sanitation in cooking.
Facilitated construction of separate toilets in high school which will help retain adolescent girls in schools.
Enrollment campaign organized in all the 6 slums and 84 children who had dropped out of schools have been re-enrolled into schools.
A petition has been filed to the transport department and the corporation commissioner asking for a separate bus for the children to go to school during school hours
Organized special tuition classes for the children who are struggling in school.
Children who showed slow progress academically are enrolled into STEDS football team and they are being motivated to focus and concentrate through sports.
10 children from children's collective have got admission in Art college and one child in an Engineering college through sports quota.
The collective children also represented state team in various football tournaments and have excelled in them.
Selvi, while very interested in studies and sports dropped out of school due to lack of infrastructure facilities and abuse by teachers. She was introduced to soccer warm ups that were already in place at the project.
The project team, having understood the issues she faced in school, engaged with the school Principal and teachers and motivated her to get enrolled back into school. With constant followup and motivation she excelled both in studies and in soccer.
Selvi represented her team in various soccer matches, has scored very well in her 12th board exams and enrolled in B.Com.
Selvi has cleared the IAS (Indian Administrative Services) prelim exams and is preparing for her mains. she also supports other children in her community by coaching them in studies especially for 10th and 12th exams.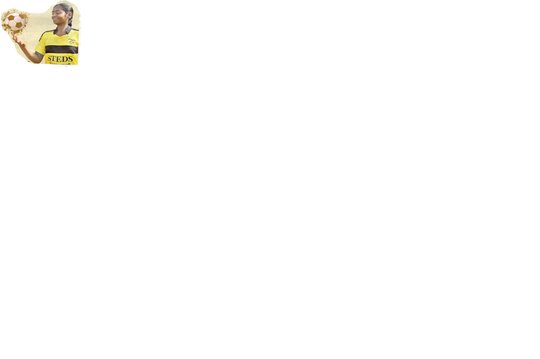 Fifteen year old Bheemabhai was a regular visitor at the ground where SCSTEDS trained children in football. She used to watch from a distance with yearning in her eyes; but she kept a distance when she was invited to join. A community worker from SCSTEDS noticed her one day and walked towards her. She wore a school uniform – a shabby one with a tear. He knew by experience that she did not go to school. She was a dropout; a recent one. He asked her if she wanted to play. She shook her head. He called one of the playing girls, about her age, to come over. Bheemabai smiled recognizing the familiar face. It was her classmate in Std.X at MB Devadoss Aided High School where she used to study.
"Do you know her?", the community worker asked the girl.
He learnt from her that Bheemabhai had dropped out of school just a few months ago, because of discrimination. She was a dalit and her father worked as a security guard. Her elder brother was chronically ill and her second brother worked as a laborer to meet ends. Besides, she had a sister who was looking for work. There were too many mouths to feed at home; and the mid-day meal at school was her primary source of nutrition. With that gone, she was now hungry like the rest of her family; and like most of other children who lived in the slums of Vyasarpadi.
The community worker knew her plight, for many of the children trained by SCSTEDS, had shared the same. Over last 9 years, SCSTEDS has trained over 1500 children with the support of CRY. Football is used as a medium to instill confidence in children to break out of child labour and coax them to go to school. The project has changed the lives of 1964 children in 2014 alone.
Bheemabai joined game.
The SCSTEDS team motivated her come day after day and then regularly. Meanwhile the team met with the school Headmaster and sorted out the issue of discrimination in class. They motivated her to reenroll in school with an assurance from the headmaster that she would never again be discriminated. This in-fact helped many other children who were on the brink of dropping out. Bheemabai was given special coaching in studies at the Children's Centre. She trained well, both at school and on the ground. Her skill earned her a place in the Tamil Nadu state team represented at the junior interstate tournament. Thereafter Bheemabhai admission in St. Joseph's Government Aided Higher Secondary School through sports quota.
Today Bheemabai is an inspiration to the children in the slum, particularly those training with SCSTEDS. And not just an inspiration, she helps other children in studies at the Child Centre.
WARNING: Javascript is currently disabled or is not available in your browser. GlobalGiving makes extensive use of Javascript and will not function properly with Javascript disabled.
Please enable Javascript
and refresh this page.