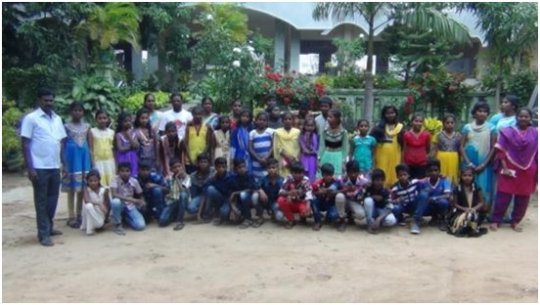 With support from Global Giving and you, we successfully launched third phase of Rebuilding Children's Live after the Chennai Flood!
As the focus of the program is Life Skills & Disaster Mitigation for children of Vyasarpadi Slums in Chennai for this third phase here is a report on what has happened till date.
What we cover through this project?
Workshops for children on life skill empowerment and preparedness for disaster situations &
Awareness Building among the critical stakeholders of parents and community on preventive measures to ensure child safety, protection and emotional as well as physical health in disaster situation.
What has been done so far?
Time was spent in the months of October and November in detailing the modules for the workshops which would comprehensively cover the aspects of Life Skills & Disaster Mitigation.
Workshop 1 - December 11th & 12th 2016
Don Bosco Youth Animation Center – Ennore – Chennai
Age group: 11 to 14 years
No of children: 40 (20 boys & 20 girls)
On Day one, post interesting and engaging introductions, participating children, were taken on by captivating session on Science behind disaster management by Mr. Arivarasan, children trainer, from Prakshan Charitable Trust, an expert in disaster management & teaching science experiments to children.
Other sessions included learning a song on, activity on following instructions and needs to cautious, sharp and intelligent always in particular at the time of crisis to handle the situation intelligently. Understanding Life skills by discussions on Speak out the problem
Face the problem
Decision making
Problem solving
Creativity
Plan and act (action plan)
Work together
Personality
Interpersonal relationship
Information sharing
Self awareness
Workshop sessions further involves children in activity based learning of concepts such as team building, self awareness – identity, respect, acceptance and responsibility. The Day one was closed with children visiting the beach, understanding crisis situation that can occur at the shore and the day ended with cultural performances. Day two focused on self at a deeper level, where children delved with concepts like self respect, and self responsibility. The Session had to be wound up due to Cyclone on effects felt that day.
Children shared that they enjoyed two days training as it was the first of its kind. It gave them an opportunity to understand themselves and the society they live in. The sessions have given them the courage to face difficult situations in life.
We thank you for your support and faith in us. We are preparing for the next workshop for the children and we will bring you all details soon.
We look forward for your continued support. Do share the report with your friends and family and let them know that your support has gone a long way.
Thanking you
Sincerely
Prithvi