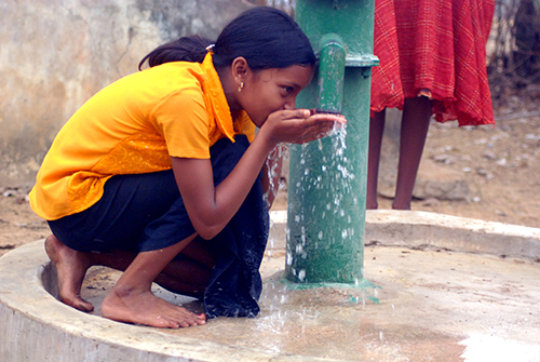 The Right to School campaign gave 271,341 children schools that they deserve, Thanks to you!
We are glad to report that the Right to School Campaign set out to raised funds for 271,341 children, to give them school they deserve and because of generous donors like you, the campaign is a great success.
By supporting the campaigns you have helped in transforming schools into learning environments. Ensuring 271,341children across CRY-supported projects not only go to school but also complete their education.
Case Study
The Dakshin Kaya primary school, in a remote village in West Bengal, had only 9 students and 2 teachers. Kajla Jan Kalyan Samiti (KJKS), a CRY-supported project, conducted several meetings with the school teachers, villagers, the Village Education Committee, Sikshabondhu, Panchayat members, and even the sub-inspector of the school, regarding the students' attendance.
Additionally, the members of the Village Education Committee and the teachers undertook home visits to increase the attendance of children in the school. The KJKS field staff and the teachers also conducted workshops on making teaching and learning materials for the school. The teachers then started using these materials during class and also decorated the school classrooms. They also conduct indoor and outdoor games, practice creative writing and even publish a wall magazine on a regular basis. The school now has 35 students.
The project has enrolled children and will now ensure that children will continue to be motivated to come to school, and will be on the path to complete their education; ensuring that they have the best chance for a happier childhood and a successful future. The project will continuously make sure that infrastructure, facilities and quality education needed for children staying in school are met.
Your continued support will help us reach out to more villages and more children across India and ensure children stay in school.
Thank you
Prithvi
CRY - Child Rights And You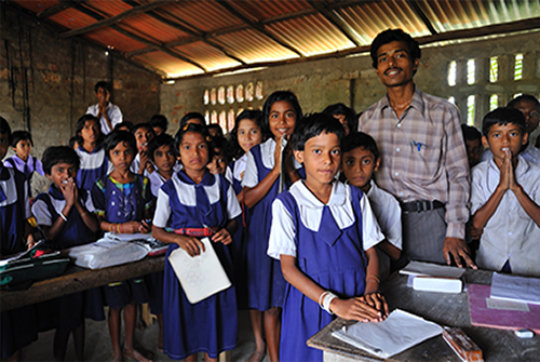 Links: