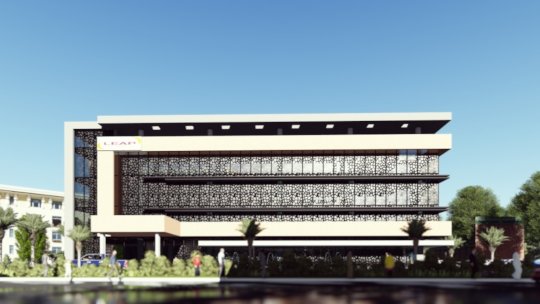 My engagement with LEAP will remain one of the most significant experiences in my lifetime – Mapple, LEAP's 2008 YLP Beneficiary
Mapple is a graduate of marine engineering from Rivers State University of Science and Technology. He was born and bred in the coal city of Port Harcourt, Nigeria. "Growing up wasn't exactly rosy but I learnt early to be contented and to live life one day at a time".
After graduation, while waiting for the mandatory National Youth Service Corps (NYSC) in 2007, Mapple developed an interest in social work, especially in the area of youth development. He was concerned that youths in Port Harcourt lacked mentorship and the empowerment they required to maximize their potentials. He had a very strong urge to do something but didn't know how to go about it because he wasn't equipped for such a task.
Burning with passion, he shared his vision with a friend from University – Abassah. Abassah happened to be a beneficiary of LEAP Africa's Youth Leadership Programme (YLP), as he had enrolled for the programme sometime in the past. Adassah then recommended YLP to Mapple and he decided to enrol in 2007.
Recounting the impact of the programme had on him, Mapple said: "Today, I'd say the Youth Leadership Programme is one of the best things that has ever happened to me".
Three years after going through LEAP Africa's programme, Mapple published his book 'Seeds of Greatness', which is inspiring and equipping hundreds of young people to maximize their potentials, take responsibility for their lives and make significant contributions to the advancement of their immediate communities and the larger society. He also ventured into entrepreneurship immediately after his NYSC in 2008 and spent the first few years establishing a brand consulting firm called Mapemond Resources. Expressing his delight, he said: "My engagement with LEAP will remain one of the most significant experiences in my lifetime".
Mapple's story is like that of many young people in Africa, who have brilliant ideas capable of transforming millions of lives and creating a huge impact on a lot of people. But these ideas, in most cases, are abandoned for lack of proper training and structural support because there is a well-equipped institution in West Africa that can provide a holistic training, research and curriculum development for personal, organizational and community development. This the gap the LEAP Institute seeks to fulfil.
LEAP Institute is an oasis for leadership development, training and research, which will help proffer solutions to some of the issues affecting development in Africa. It will be the first fully equipped institute in West Africa with facilities for personal, organizational and community growth to supply training and research and curriculum development.
By 2025, LEAP expects to have impacted 10 million Africans directly and gained quantum leap in building ethical leaders and businesses to drive Africa's realization of its full potentials. This vision is only possible through the support of both local and international organizations, partners and individuals that share our passion for an Africa that will lead a new frontier for good governance, inclusive growth and economic prosperity.
Positive transformation in Africa may seem like a dream to many, but for us, we believe nothing is impossible when we work together.
We invite you to make the LEAP institute a reality and give access to free and affordable leadership training to young Africans.
Thank you!