Urban slums are breeding grounds for serious social issues like child labour, malnutrition, child marriages, addiction, HIV/AIDS and human trafficking for sexual exploitation. The children living in our city slums are often exposed to domestic violence, peer pressure and violent community brawls and often lack the attention of parents who are burdened with their own struggles for survival and rely on their child's labour to supplement the family income.
Our Education Center are unique models of social change for children living in New Delhi's slums. Based in community hubs our staff are positioned to get to the heart of the issues and provide solutions. They conduct regular surveys identifying issues such as children missing school and work with them and their families to encourage them to get the education that will be key in breaking the cycle of poverty.
Playgroups, after school tuition for older children, health check-up camps, self-help groups, education on the consequences of addictions and child marriage, and sports and cultural activities all help build communal harmony, health, hygiene and educational attainment.
Over 120 children are currently attending our extra-curricular classes and to date over 1000 slum-dwellers have enjoyed access to our other support services.
Help us to bring more activities to our slums and break the cycle of poverty.
Greetings from Indian Women and Child Welfare Trust!
Sewing Center: Women are worst affected when it comes to unemployment and poverty. Without any income of their own, they need to depend on men for anything and everything. If the men are also unemployed, the matter gets worse. Women empowerment through self-reliance and financial independence can be achieved by providing vocational training, through which women can either start up something of their own or take- up a job. Indian Women and Child Welfare Trust has set up various Sewing Training Centre's to make women self-sufficient and confident. Stitching garments is one job that remains till end of the mankind. Further, basic tailoring skills enable women to work from home, they can continue in their traditional role as homemaker and yet earn. Tailoring is something which women can immediately start right from their homes upon completion of their course. Interested women are train for embroidery, arts and designing skills as well as tailoring. The course duration is 6 months for basic cutting & sewing, next the participants can progress to the next level which is training in detailed art & creativity.
It will be kind of you if you make small contribution or partnership with Indian Women and Child Welfare Trust.
Social Links: | Facebook | Twitter | Instagram | Website |
I will remain great full to you.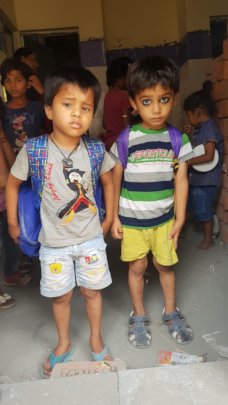 Dear friends,
Greetings from Indian Women and Child Welfare Trust!
WOW... few months ago we got over the $1,000 of donations. That´s really impressive and we never thought that it would be so successful in the beginning. Very, very cool!

To all nearly 400 donors we would like to say thank you again. Thank you for your support and for your helping hand that enabled us to make our Non-Formal School such a nice place as it is today! All of you are an important part of it and we really appriciate this!

Best wishes and a big thank you from Indian Women and Child Welfare Trust,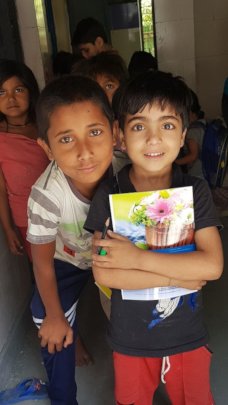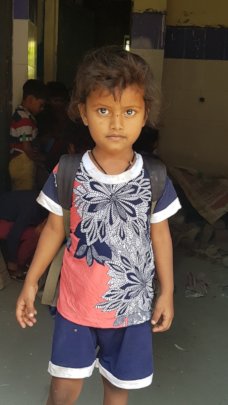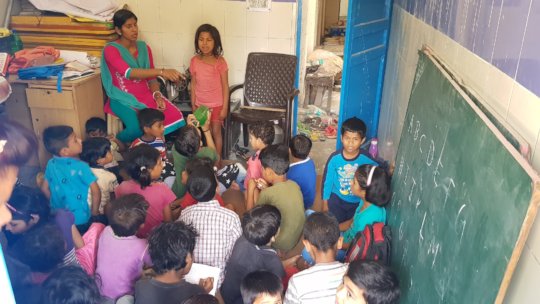 WARNING: Javascript is currently disabled or is not available in your browser. GlobalGiving makes extensive use of Javascript and will not function properly with Javascript disabled.
Please enable Javascript
and refresh this page.