Taking care of our planet also means taking care of each other.
Though most cases are mild, the number of coronavirus (COVID-19) cases worldwide is increasing rapidly. Morethan 3,50,000 cases of the virus have been reported within India. In order to limit the spreading of the COVID-19 virus and to support the health, well-being and safety of everyone involved in our projects, we temporarily put our regreening projects on hold until we know it's secure to proceed again.
We ask for a little more patience and understanding. We will make sure your bunds will be dug when the time is right.
Stay safe, everyone!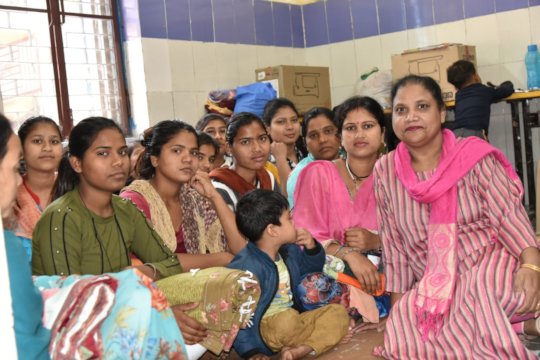 We are trying to provide services & opportunities to poor girls and widows in New Delhi Slums, enabling them to advance economically & become self-sustaining. With these services, our clients for the first time are able to envision a future with hope and dignity, without pervasive, chronic despair. To do this, we help women begin small businesses (microenterprises) and provide business education to help them succeed. We provide advocacy that is necessary within the context of our culture to empower our clients. We also provide skills training in a number of different industries, so women can learn a trade that fits their innate talents and temperamant.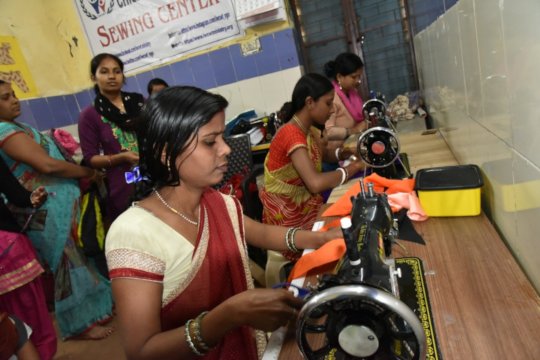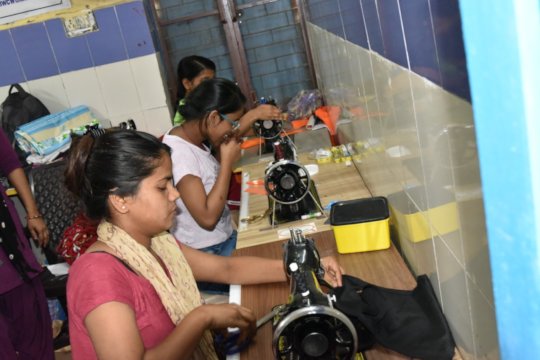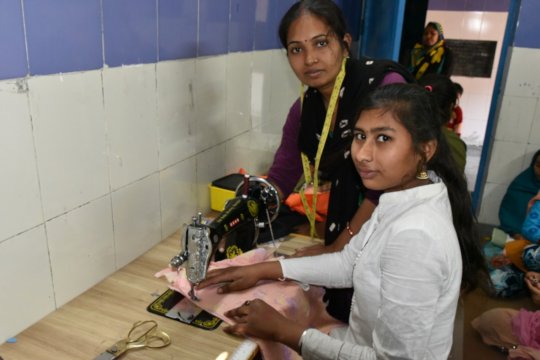 Indian Women and Child Welfare Trust helps village communities run Non-Formal Education Centers to ensure quality education to out of school children. These Non-Formal Education's also act as sites of providing experience of quality education to communities. These centers are offering education to out of school children.
To identify the progress of a child we have categorized few levels of their learning. The levels are roughly equivalent to government classes. Level 0 is when a child enters the Non-Formal Education and can barely read or write. Level 1 is where she/he can read write small words and does simple counting; identify some numbers. When a child can start reading writing and understanding simple texts, in Mathematics can do basic counting and simple operations like addition and subtraction with small numbers, she is placed in Level 2. At level 3 a child can read, write and understand texts in language and in Mathematics understands concepts of multiplication, division, etc.
Another encouraging news to share with our donors is that the Non-Formal Education teachers (instructors) were given training in October 2019 to teach English language to the children attending Non-Formal Education centers. A team of Indian Women and Child Welfare Trust has recently reported that these instructors have been able to successfully introduce English to these children at Non-Formal Education. The language English has been introduced because there has been a constant demand from the community and the Government Schools (where the children seek admissions after graduating from these Non-Formal Education centers).
We thank all our resource partners for making the schooling possible for these children.
WARNING: Javascript is currently disabled or is not available in your browser. GlobalGiving makes extensive use of Javascript and will not function properly with Javascript disabled.
Please enable Javascript
and refresh this page.