"I would like to see my organization grow in the aspect of physical infrastructure (building) and a capable team to run this organization." says one of the board members of Pourakhi mahila Samaj, Ramechhap. The answer to the question where would you like to see your organization in coming 5 years was realistic and attainable.
Meeting with the Board members of this organization and having a formal cum informal conversation, we got to know more in details about their perspective towards development and sustainability of their organization. It has been doing an incredible work to the women belonging to the community of people working as fishermen. It has organized programs focusing on women's economic empowerment and awareness on the rights of women, also Sexual and Reproductive Health Rights (SRHR). Recently they successfully organized a program at three different places about legal awareness and health rights of women. To make this happen, the local level government also provided them with financial support. This organization is doing well in the aspect of organizing programs as per the requirements of their community women. But somewhere in the process of doing something for the community, it lacks in the self-growth of the organization. The members were very much aware of this fact and a discussion on the meeting was more focused in the current issues. Founded 5 years ago, this organization has worked a lot to combat the issues of women from their own community. So through the Mentorship Program, Tewa is providing a backup support by deploying a mentor who will organize monthly meetings. By reflecting on their needs and problems, the members themselves come up with the solution. This program has been effective in team building, strengthening the policies, creating a vision of a sustainable organization and development of leadership skills.
Under this program, other two women's organizations of Ramechhap district (formed after Earthquake 2015) are selected as mentee organization to internally strengthen and develop leadership of the members. A reflection visit to these organizations on mid- August was prolific to our team. The commonality that we found among these organizations were that they have the willpower and are motivated to strengthen their organizations. A little push from our mentor to provide guidance and support so far has helped build their self-confidence and trust among themselves.
Can you believe it? Fundraising within a fundraising event?
The staff of Tewa organized few fun games and unique ideas to raise funds during their bi-annual fundraising musical event. Tewa organized a Musical Fundraising Event in collaboration with Ek Ek Paila featuring the local band "The Blue Fret", Navneet Aditya Waiba, Vivek Lama and Word Warriors. With the theme, "Music for Health" this fundraising event was organized to enhance the health condition in Nepal through grants and services.
The event was successfully organized in presence of more than 500 people from a diverse background who came to enjoy this tradition with a modern blend of music. Along with music, people also enjoyed food and games. The staff of Tewa came up with the idea to raise funds and have some fun during the event itself. So before the main event started, the guests were involved in different activities. Few of the main attractions of the event were a photo exhibition, photo booth, guess the chocolates and Fish Cup game. All the prizes for the games were sponsored.
Guess the chocolate game was introduced to guests in the entry point where interested can guess the chocolate in the bottle by paying NRs 5/- (USD 0.05). The second game is fish cup where the cups were filled with water and participant had to throw tennis balls in the cup. Out of 15 cups, those who score more than 8 wins exciting gift hampers. To participate in the game, one had to pay NRs 25/- (USD 0.25). The third one is a photo booth. Those interested could pay NRs 50/- (USD 0.50) to click a picture in front of Tewa's checkerboard by using different props. The pictures would be sent to the guests via email. By using simple yet exciting ideas, a small amount of fund was raised through these games.
We successfully raised more than USD 5,000/- from the musical event. Without our volunteers, grantee partners, staff, Board and General Members, and supporters, this event wouldn't have been successful. Their constant support and contribution had always helped us make our events successful and we must say more than 6000 local individual donors to Tewa till date are the pioneers of our success.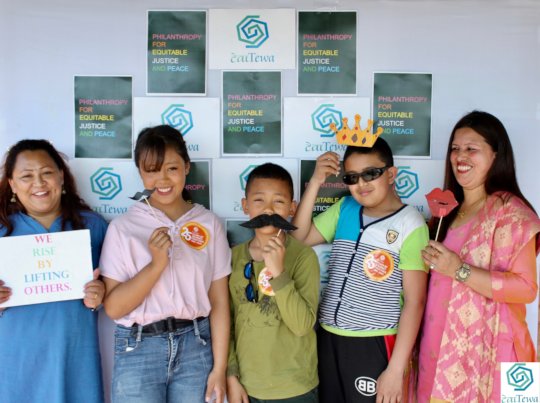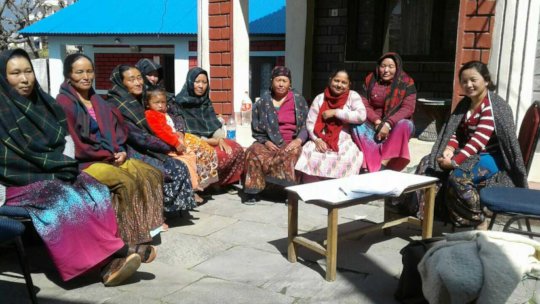 Women are being more aware of their rights. They are mounting the urge to know about the ongoing issues more than ever. One of our grantee partners from Gorkha district, acting as a mentee organization; Shree Sahanshilata Mahila Samuha founded 2 years ago used to work for the economic rights of women. It is willing to come out of its shell and work towards the rights of women. Along with this organization, other two organizations in Gorkha i.e. Shree Barpak Mahila Bahuuddeshiya Sahakari Sanstha and Shree Barpak Nirman Mahila Samuha are also mentee organizations supervised by our mentor Ms. Nirmala Shrestha. It has been three months since we deployed our mentor to the respective mentee organizations. These mentee organizations are working on different thematic areas, communal to women's rights
So far in Gorkha district, assigned mentor has visited three of the mentee organizations. Shree Barpak Mahila Bahuuddeshiya Sahakari Sanstha's focus area is saving and credit as it is a women's cooperative organization. It has been active for 4 years. Apart from cooperative's main work, this organization is also working towards agro based work and farming to enhance the economic status of women.
Shree Barpak Nirman Mahila Samuha is a community based organization working actively since past 10 years. Its focus is wholly on different rights of women. Along with which they also support community based work like construction of small roads and bridge etc.
Since the mentorship program was initiated in these districts, the organizations perspective on rights of women has changed. Previously these organization used to think that economic empowerment is the empowerment of women. From the usual meetings with mentor, they have strengthen their own powers accepting their flaws and advancing to do more together. Women have come together to identify existing problems in the organizations and finding solutions to it. Members of these organizations had the concept that only one person is responsible for the duties and work of the organization. But after the mentor mentee sessions, they came into the realization that everyone should be responsible for their task and support to build the collective force. That they should come jointly to build an organization through learning from each other.
The mentorship program has provided our grantee partner organization with a space to cope up with their problems and find solutions. This has helped strengthen the relationship among the members of an organization and come as one to build and support the movement.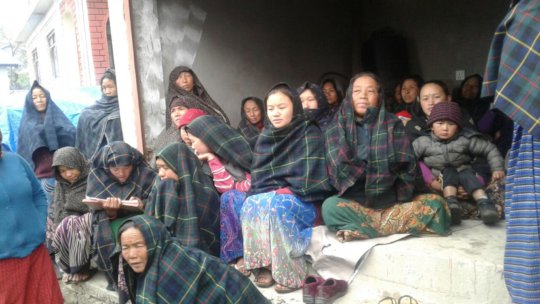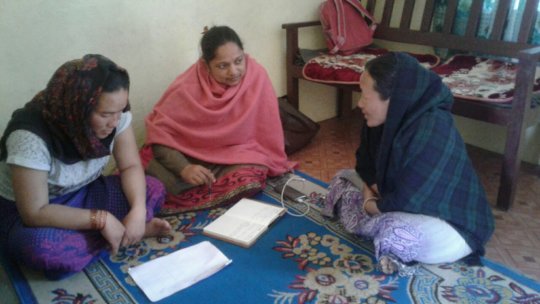 WARNING: Javascript is currently disabled or is not available in your browser. GlobalGiving makes extensive use of Javascript and will not function properly with Javascript disabled.
Please enable Javascript
and refresh this page.