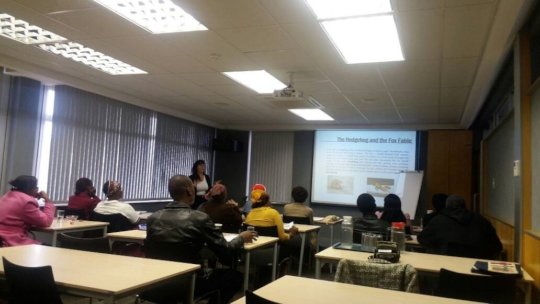 SWIFT is progressing with our work in overcoming poverty. To date we have been able to facilitate the creation of 584 sustainable jobs. These jobs are sustainable because they still exist six years into the project and new jobs are being created every year. Each wage earner is supporting a minimum of six dependants in our country so this means over three thousand people are being lifted out of poverty. We believe that capacity building ad training must go hand in hand with a market access programme. Sales are the key drivers of job creation and we therefore have a sophisticated market access programme that includes in country buyer tours and local market access events such as the Bushfire Festival.
SWIFT has delivered Lean Production training to our members this past quarter to help members eliminate waste from their production processes. Part of the homework was that each member completed a string diagram where they tracked production processes in the workshop. There were some astonishing results, at one member we found that each of their nine employees spends a minimum of one hour per day walking across the workshop to different stations while making products. A whole new layout has been done and has already had a positive impact on quality.
Links: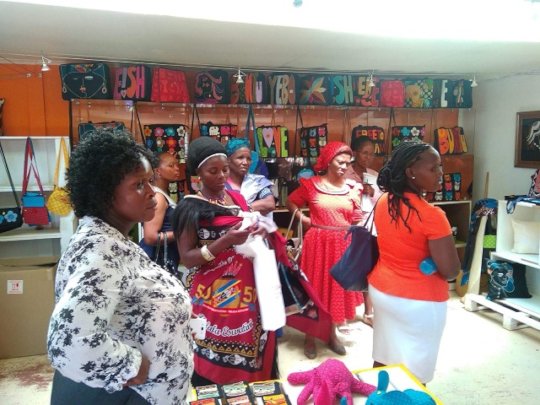 SWIFT have been able to raise funds to continue our work with the 100 Female Artisans through a carefully constructed programme.
We firstly take 25 rural women on an aspirational tour of the country, focusing on design and merchandising. We visit leaders in the handcraft industry such as Ngwenya Glass and Swazi Candles where the women learn first-hand production planning and display techniques. They also visit other SWIFT member shops to gain a better understanding of the market.
The following week we then conduct in class training with the same group of women, teaching about the market and how to develop products that the markets wants to buy. It is imperative that the women make for the market as currently they are simply making with no knowledge of what the market wants.
We have also been able to train 19 government handcraft officers during a two day Train the Trainer course. This course covers the basics of ideation and product development to enable the officers to help capacitate their handcraft artisans and develop market ready products.
The economic empowerment of women means a safer, better educated and fairer society. Please help us to make poverty history.
Here are the links to our social media, hopefully you will connect with us there if you are unable to donate directly.
Links:
http://www.swazifairtrade.org/
https://www.instagram.com/swazilandfairtrade/
https://twitter.com/SwaziFairTrade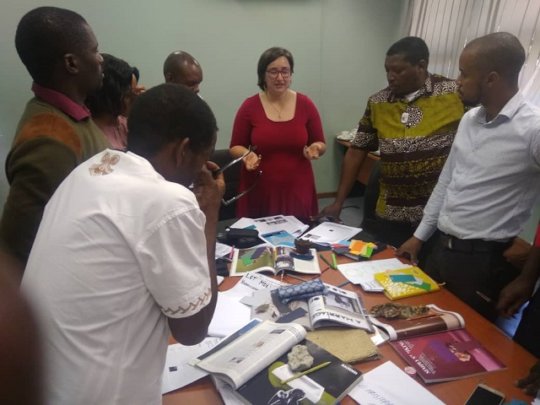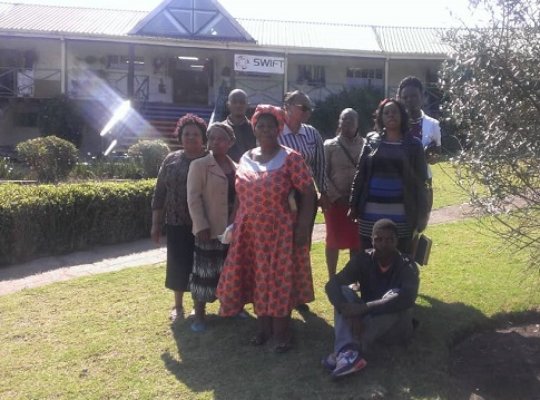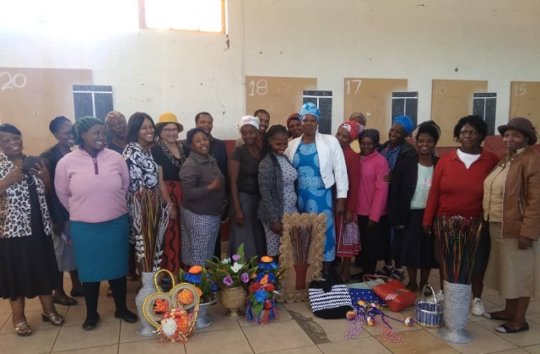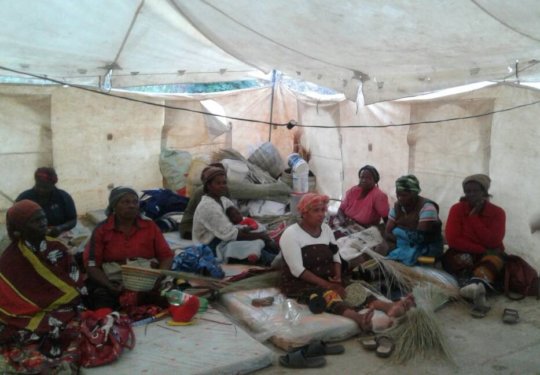 Overcoming poverty is the key goal for Swaziland Fair Trade through equipping women with the business skills necessary to make their micro enterprises profitable. The creation of dignified jobs makes the world a better place. Billions are spent annually solving societal problems that are caused by poverty. We should be spending money the other way around, supporting NGO's likes ours to create these dignity jobs so that society no longer has to endure crime, trafficking and people having to risk their lives to find economic safety in other parts of the world. With your assistance we have secured a product developer to help the women diversify their products to meet the demands of the market. Thank you to all of you that helped to support this important work, bless you.
In August we will be bringing the developer to Eswatini to start the new round of training. We ahve also sent out a call for donations of magazines for market research and we will take 20 women on an aspirational tour around the country to spark creativity
Links:
WARNING: Javascript is currently disabled or is not available in your browser. GlobalGiving makes extensive use of Javascript and will not function properly with Javascript disabled.
Please enable Javascript
and refresh this page.