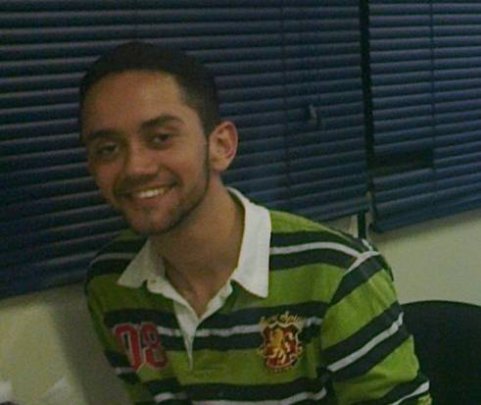 Globalgiving: proyecto de jóvenes con discapacidad en Brasil.
The Trust for the Americas is committed to help people living in vulnerable situations transcend themselves and find the opportunities for a better quality of living. The POETA Social Franchise program trains people from vulnerable communities in digital literacy, computer science, job readiness skills and offers guidance for economic opportunities.
Here at the organization, we like to highlight our beneficiaries' success stories and discover in what way we are helping them. Thanks to our partner's contributions, we were able to help Marlon overcome his disability and guide him into achieving his goals.
Marlon is a 19-year-old young man with a physical disability. He comes from a humble family. He lived with his parents, a sister and an aunt, in the vicinity of the Casa Verde neighborhood, São Paulo. He now lives alone in Tatuapé, East Zone of São Paulo.
At the age of 16, he started at law school and is currently in the middle of the major. He became aware of POETA in March 2015 when he entered the Learning Program. During his time in POETA, he learned basic computer skills and worked during his training.
Marlon always stood out for his commitment and quality of work. His ability to deal with colleagues proved that he knew about teamwork. In POETA, he learned to do spreadsheets in Excel and apply it in Citibank. Courses such as Entrepreneurship, Formal and Informal Communications and Customer Service also made a difference in his performance.
During the months he was in his theoretical and practical training, Marlon showed a lot of content and a great performance regarding assigned tasks. He was highly praised by the bank manager because of his highly demanding activities and the complexity of the work.
He quit his job as an intern in Citibank when he got a job as a Junior Auditor in one of the world's largest auditing firms - Deloitte Brazil Audit and Consultancy. Marlon said he would never have achieved this without the help of POETA.
Marlon plans to continue law school, specializing in the area of investment. By doing this, he can maintain a connection with the financial market, where he started as an intern.
We hope that with your donations, we get to help more people every day and to keep writing more stories such as Marlon´s.
Links: