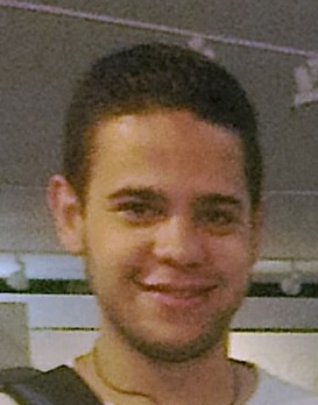 Another report added to our list. The Trust for the Americas would like to share another success story with you and keep you updated about our progress. In this opportunity, we would like to talk about Daniel's story, a young entrepreneur who thanks to the POETA Center continues to make his own way towards a better professional future.
He lives with his parents in Sao Paulo and he wants to get into college to study Information Technology to become a specialist in interactive games. Daniel is one of many others who chose the POETA Center with the goal of acquiring technology tools that would help him in his professional growth. Also, he entered the POETA YouthSpark Project with the idea of venturing into Computer Science to be able to get a job in which he could apply all of his knowledge.
We believe being determined and having objectives in life is of the utmost importance, and Daniel is an example of this, because during his training process, simultaneously, he started working at a company specialized in coffee machines from Italy. There, Daniel showed his leadership and good communication skills, which allowed him to train himself and help other colleges and friends.
As Daniel was learning at the POETA Center, he began to apply the technology knowledge he had learned to his job, to improve the communication processes in the web page and to give ideas to renew the daily accountability of the company. Daniel is working hard to be able to present his proposal at the Entrepreneurship Fair carried out by the organization.
Daniel tells us: "in the future, I want to be an expert in the creation of spreadsheets to improve the quality of my work". He also hopes to continue his high-quality studies to become the best video game developer in Brazil, because this is his true passion and what is better than working off what you like the most and be able to be good at it.
With this, we want to show you, the donors who help us tirelessly, the impact and reach of the POETA Project. It generates social cohesion, that is to say, it integrates people to the digital world and to courses that would not have been available to them, and it also gives them a productive perspective regarding technology and social inclusion.
Because of this story and all those that will come, we would like to invite you to continue participating with your donations and to continue changing the future of young entrepreneurs like Daniel.
Thank you!!