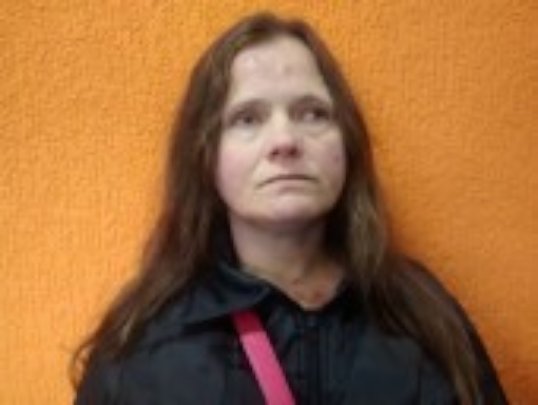 The Trust for the Americas is committed to supporting people from vulnerable communities in overcoming obstacles by teaching courses in professional and technological skills, and offering guidance for new economic opportunities. Through our Social Franchise POETA (Partnership for Economic Opportunities through Technology in the Americas), we have many success stories from our beneficiaries at POETA Centers all over Brazil. However, we would like to share one particular story that demonstrates how it is possible to achieve your dreams, no matter the obstacles in your path.
Helen Keller once said that "the only thing worse than being blind, was having sight and no vision." Meet Wilma, of Curitiba, Brazil – a woman who, despite many challenges, has proven that having a vision for the future can be just as important as being able to see it.
Wilma is 52, married with a daughter, and lives with her husband in the outskirts of Parana. She is also blind. Despite this, she has completed her secondary education, and has participated in professional qualification courses for the companies Brado Logística, and Formula Auto Trade LTDA. Today, Wilma takes part in the Simulated Environment Learning program, where she develops her skills at Universidad Libre.
Wilma arrived at the POETA YouthSpark Center without any idea of computer science, largely due to her visual limitations. She thought she would be unable to develop activities which involved computers for the blind, and felt the program would include modules that could not accommodate her disability. However, during the Computer Training module, Wilma learned about new tools computers had available, and how they were able to facilitate the practical activities of the visually impaired.
After completing the Computer Training module, the Computer Reinforcement module was made available to those with visual disabilities, allowing Wilma to continue to develop her skills. Today, she is more confident than ever in using a computer for practical activities.
Wilma adapted fast to the computing courses, always interested, asking questions and challenging her colleagues to do better. She also has had a great relationship with the instructor, and clearly her potential has been noted, leading to more opportunities at the center. Her education at POETA has been a great success despite all the challenges she faced upon arrival.
In the future, Wilma would like to work on projects that create more spaces for people with visual disabilities, in order to help others like her find employment opportunities more easily in any area they choose. With your support, we help youth like Wilma, who otherwise wouldn't have easy access to technology and its benefits.
People with disabilities and/or economic and social barriers are mostly underrepresented in the fields related to technology. We kindly encourage you to keep donating so that people like Wilma can make a better future for themselves and their families.
Attachments: