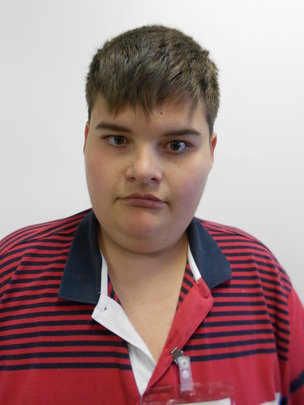 This past 2014, The Trust for the Americas celebrated the first ten years of POETA, its flagship program. POETA, the Partnership for Economic Opportunities through Technology in the Americas, was born in Guatemala in 2004 as a small pilot project aimed at equipping people with disabilities with the necessary technological skills they needed to enter the job market.
Throughout these past ten years, the POETA Program has grown from a small pilot project into a full-fledged venture with operations in 17 countries throughout the Americas and has expanded to include young people, women, as well as people with disabilities as direct beneficiaries of the program. In these ten years, the POETA Program has trained more than 95,000 people in technology skills, benefited more than 1,000,000 people through access to technological spaces, and has intermediated more than 23,000 economic opportunities in the form of employment, internships, entrepreneurships, and social business for POETA Participants.
Needless to say, we are very proud of how far the POETA Program has come. In 2014 we also celebrated the launching of the POETA Social Franchise, a social development model built upon the experiences, best practices, and learned lessons we've learned during these past years.
During these years, POETA has been able to affect real change to the lives of its participants by providing them with vocational training opportunities and by equipping them with soft skills needed to enter the labor market.
One of the lives we have been able to impact is that of Marco Aurelio. He is a 21 year old participant in Brazil. Marco Aurelio has an intellectual disability. During the time Marco Aurelio has spent at the POETA Center, he has focused his efforts in acquiring technological skills that he, in turn, has applied to other facets of his life. "It's not just technology skills that our participants acquire, but rather the ability to learn and to develop critical thinking, to develop creative-process skills, and the ability to interact with others" as our Coordinator Felipe Ramos mentions.
Marco Aurelio has been able to develop not only technological skills but also professional ones. He's been able to network with other colleagues and has managed to master soft skills, something that has empowered him in several levels. One of which is his financial skills. Marco Antonio participated in a personal finances course, offered by the POETA Center, which has allowed him to work towards building a more secure financial future. "I want to work hard to improve my financial situation to buy a house for my parents. I will use what I have learned in my personal finance course and I will save my money to make my parents' and my dreams come true."
Thanks to your contribution, POETA is able to create many opportunities for young people like Marco Aurelio. We invite you to continue supporting our projects and to continue making our young participants' dreams become more of a reality.
Once again, thank you for your contributions and thanks you for giving young people with disabilities the chance of a better future!
Links: