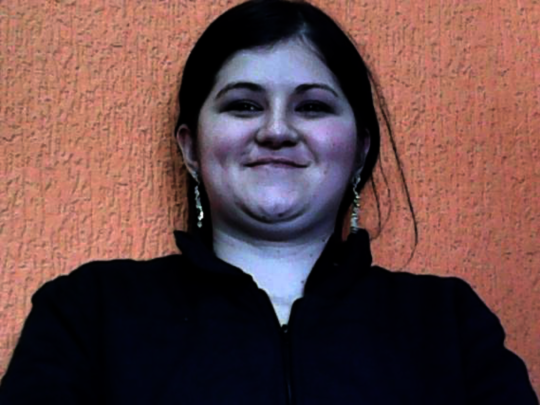 Dear Friends,
Thanks to your support, we've been able to provide training in digital and employability skills to +2,200 youth with disabilities, like Graicielen, in Brazil throughout 2020.
Graicielen is a 26-year-old Brazilian woman who lives with her mother and brother in Curitiba - Paraná. Graicielen has myoplegia, a condition that affects the nerves and limits her mobility, due to a car crash she was in when she was 11.
At the POETA Center of our local partner, UNILEHU, she enrolled in the Personal Finances and Administrative Assistant courses. After a month of learning new skills, she landed a large pharmacy job as an administrative assistant. At her new job, on top of managing the pharmacy branch, she has been able to foster long lasting friendships. Thanks to the training in personal finances and her new job, she is now saving up to finish her college degree.

Another accomplishment is that we were able to secure a USD $1,000 relief fund donation from GlobalGiving, to attend the structural damages of our local partner, UNILEHU, caused by the cyclone that hit in June in Curitiba –PR.
COVID-19 significantlyimpacted the operations of our POETA Center,as Brazil washeavilyaffected by the pandemic, and were forced to not offer in-person training in March2020 to comply with local regulations. As a result, the POETA Centershave gradually transitioned from an in-person to an online training strategy. WithTheTrust'ssupport, local partners have utilizedonline tools, such asMoodle,Microsoft Teams,Skype,Facebook, YouTube, and WhatsApp,to offer trainingand mentorship. COVID-19 challenges motivated The Trust and its local partners toincreasetheuse and appropriation of technology by teachers, to further develop life, technical and digital skillsof the vulnerable populations they serve. Our POETA Centerscontinue to embrace the challengeof utilizing technology anddevelopinglife, technical and digital skills to promote opportunitythrough technology.
While we look forward to the time when our local partners can safely open their POETA Centers, we continue toinvest our efforts in developing a robustonline training and mentorship program as a strategy that promises to reach an ever-increasing number of participants.
Thank YOU!
Links: