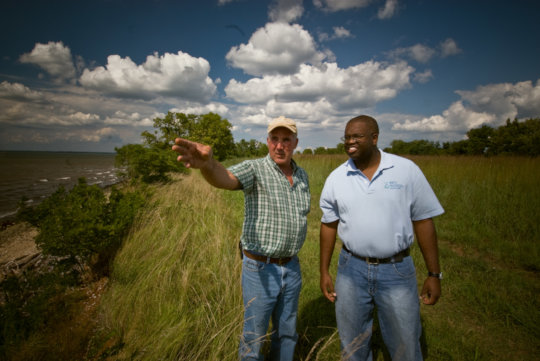 It should come as no surprise that our waterways – which millions of people directly rely on for food and commerce – are in poor health. Causes of poor waterway health range from warming water temperatures to overfishing. One of the most widespread contributors are dead zones– waters unable to support life due to low oxygen levels. Over the past half century around the world, wide-ranging dead zones have increased from 50 in 1950, to over 500 today.
Dead zones heavily affect communities across the United States and around the world. For instance, the world's second largest dead zone, in the Gulf of Mexico, causes losses of more than $82 million a year for America's seafood and tourism industries. These are issue areas that are impacting your communities – but you are making a difference on issues like dead zones through giving to Engaging with Congress on Energy and Climate Change on GlobalGiving.
The direct cause of such dead zones is, in large part, excess agricultural nutrients flowing into streams and waterways. With the intensification of agricultural production within the United States, the agricultural sector is now one of largest contributors to the poor water quality of rivers and streams.
For instance, the Gulf of Mexico dead zone is caused by the nutrients carried by the Mississippi River, the source of 41 percent of the water drainage in the United States and one of the most productive agricultural regions in the world.
The implications of this agricultural runoff are vast and a major problem within U.S. waterways, but don't despair! Luckily there are sensible solutions in the pipeline. YOU are facilitating engagement with policymakers who can move the needle on bipartisan and win-win solutions!
You can help policymakers understand how to apply federal conservation dollars in a cost-effective way, while both streamlining federal programs and achieving the greatest possible outcome with the lowest possible cost to farmers and the taxpayer.
A new Farm Bill provides this opportunity. This is "must-pass legislation." Thus, Congress—and you--have a unique opportunity to help voluntary conservation measures more effectively handle problems affecting water quality. Through your support, you are promoting engagement with Congress on new and more effective farm bill policy options.
There is potential for bipartisan solutions (which is music to our ears!). When the Farm Bill includes the right incentives for farmers, dead zones and other water-related issues can be addressed cost-effectively.
YOU can help inform Congress about these solutions and the issue areas they work to resolve when you renew your support for Engaging with Congress on Energy and Climate through GlobalGiving! Your support and commitment is critical to making these outcomes possible!
Again, thank you so much for your continued support to EESI--you are the driver behind these changes! Maintain your commitment to better policies and better solutions by renewing your gift through the Little by Little Campaign through GlobalGiving. From April 9th to April 13th, GlobalGiving will be matching donations, so your impact could be doubled through donating! Through your efforts, you can ensure less polluted waters for generations to come.
To find out more, please sign up for our weekly email newsletter Sustainable Bioenergy, Farms, and Forests, to stay informed.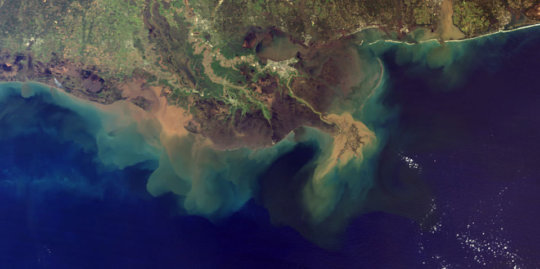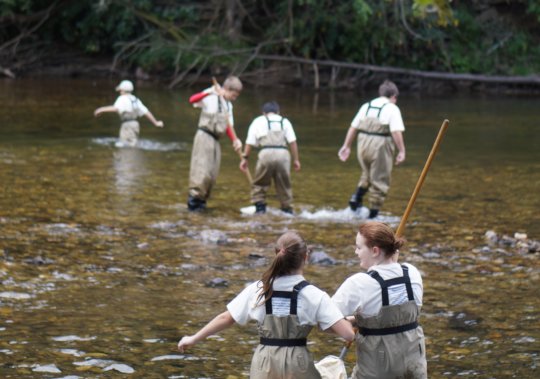 Links: