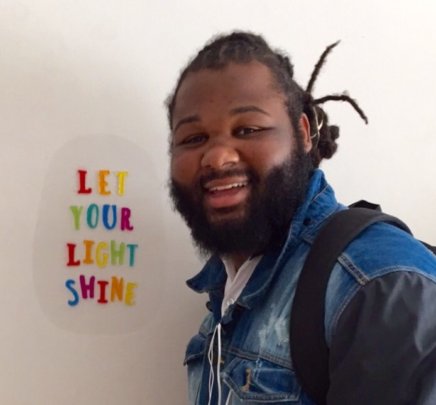 Books Across the Miles: Federal Prison Book Club
Readers in our "Books Across the Miles" long-distance book club just finished reading and discussing March: Book Two by Congressman John Lewis and co-author Andrew Aydin. March: Book Two is the second installment in a trilogy of graphic novels about Congressman Lewis's remarkable life and experiences as one of the "Big Six" leaders in the Civil Rights Movement in the 1960s.
Here is what some of our readers had to say about this book:
"The book March 2 gave me a deeper respect for every last person who've stood before the hideous face of oppression and adversity. For those who know that the path towards freedom has always been stalked by death but still they sacrificed everything they were for everything we have. This book helped me to better understand the courage and bravery that the members of the SNCC and other NON-VIOLENT organizations possessed.… I would like to sincerely extend my gratitude and appreciation to every last person that helped to pave the way for myself and the rest of the descendants of that era that have the privilege to experience the "Dream" of King and Lewis." - GL
"March 1 and March 2 is getting the history of the Civil Rights Movement straight from one of the original sources--Congressman John Lewis.… The books' comic form provides excellent visualization through pictures and relates detailed accounts of Mr. Lewis's journey through the Civil Rights Movement in comprehensible language." - JL
"Just like Part 1, it was very enlightening. I admire John Lewis. Him and the rest of the world who fight to make this world right. John Lewis's speech at the Lincoln Memorial was powerful. I've always heard of MLK's "I Have a Dream" speech but not the rest. How people could be so cruel (siccing attack dogs on children and fire hoses) brought a tear to my eye but the power of unity also did the same." - RE
The next Books Across the Miles book will be Tears for Water by Alicia Keys, a collection of her lyrics and poetry.
The Free Minds Connect: History
While Free Minds members were reading and writing about Congressman John Lewis and the Civil Rights Movement, they also wrote articles and poetry for the latest issue of the Free Minds newsletter, the Connect. The theme this month was about history, and the articles ranged from the new Smithsonian National Museum of African American History and Culture, the importance of knowing one's history, and how to change a family's history of incarceration.
"I love this month's theme about history and our future. We should all learn each other's culture and history because if we know where we come from we will know where we are going. If we know about our people and the great things they have accomplished, maybe a lot of us wouldn't feel so hopeless or helpless because we would have strong leaders to look up to and a sense of direction." - AF
"If I could go back in history, I would love to be able to go back and talk with the incomparable Frederick Douglass. Here's a man who exemplified self-determination by willing himself to rise above, against all odds. I would ask him what would be his assessment of the Black man's condition in America if he could be present in our time. Frederick Douglass taught me that once a person becomes self-aware, he or she must become morally conscious and choose principles and purposes to live by." - QS
"You cannot change history, your father, your son, the cycle of incarceration in your family, nor anything else, until you change yourself. The only thing that I believe in regards to fate and destiny is that we all get what we put out." - HF
A Book That Changed My Life
Free Minds also sends books personally tailored to the interests of each book club member. This month, we asked them to tell us about a book that changed their lives. Some of their favorites were The Autobiography of Malcolm X, Writing My Wrongs by Shaka Senghor, Push by Sapphire, A Long Walk to Freedom by Nelson Mandela, As A Man Thinketh by James Allen, The Maze Runner by James Dashner, and more!
One Free Minds member, Terrell, wrote, "Before Free Minds I didn't read anything at all! I love Free Minds for being around and for showing me a different way of life."
Another Free Minds member, Malik, whose favorite author is James Patterson, said, "Books changed me. They took me to other places. When I read, I wasn't in prison anymore. I was wherever that book was taking place and I loved it." Malik is now home from prison and working at a nonprofit.
Thank you for sharing the life-changing power of books and writing!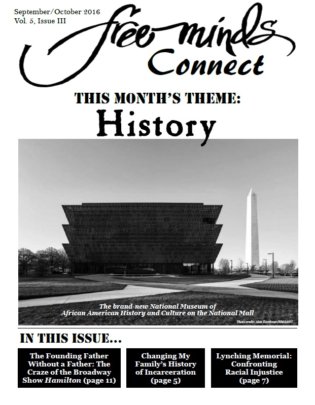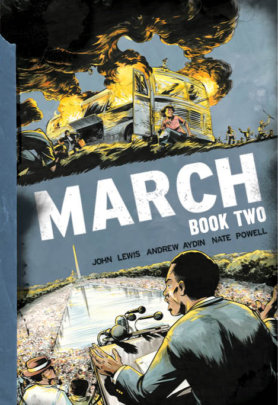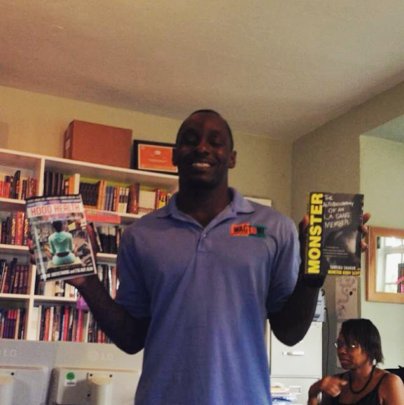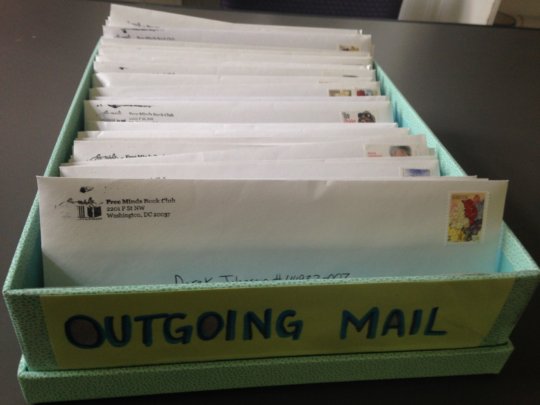 Links: