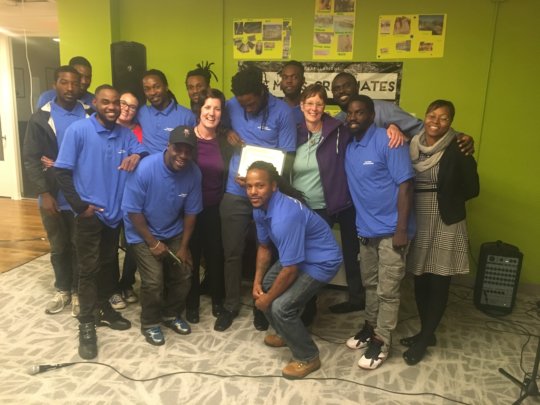 Thanks to your support, we are able to provide comprehensive reentry support to formerly incarcerated youths in DC. In October, nine Free Minds members graduated from the Job Readiness and Personal Skill Building Apprenticeship. Congratulations to Terrell, Lawaun, Reginald, Anthony, Hosea, Nigel, Gary, Jeffrey, and David!
They worked hard during the month-long Apprenticeship, practicing reading and writing, computer literacy, entrepreneurship, workplace problem solving, and more. They gained real on-the-job experience working shifts at two local contracting companies founded and run by fellow returning citizens (formerly incarcerated).
Free Minds Members Go to the Supreme Court
The Apprentices went on a special behind-the-scenes tour of the Supreme Court of the United States! The Free Minds members toured the building and sat in the courtroom while arguments were happening. One Free Minds member said he couldn't believe he actually got to visit the place he sees on TV and reads about in the newspaper. Another member said it was exciting to see what goes on in the Supreme Court because he knows that's where the most important cases in the country are decided. We gave copies of our book, The Untold Story of the Real Me: Young Voices from Prison, to the Supreme Court Justices, and they wrote back telling us how much they appreciated the book and how the poetry and prose affected them. The voices of youth in the criminal justice system are being heard at the highest levels!
At the graduation ceremony, senior Free Minds members welcomed the new graduates into the Free Minds brotherhood, a network of support among formerly incarcerated Free Minds members in the workforce. One Free Minds member, Gary, who is a supervisor at a pet daycare, said, "I remember going through everything [the current Apprentices] are doing now. It actually helped me prepare for what I'm facing now."
As a supervisor, Gary recommended another Free Minds member, Greg, for an open position at the pet daycare center. Greg has now been working there for several months and is excelling at the job.
Since we launched the remodeled Apprenticeship program in January 2015, over 80 Free Minds members have graduated and gone on to pursue exciting new adventures. We are very proud, and look forward to seeing what they accomplish next.
Free Minds Members Sharing the Untold Story
In September, Free Minds members and Apprenticeship graduates participated in the National Book Festival, sharing their poetry and personal stories, and elevating the voices of their fellow Free Minds members who are currently incarcerated. Visitors to the National Book Festival could read poetry in The Untold Story of the Real Me: Young Voices from Prison, a collection of poetry and personal essays by Free Minds members.
One young man, D'Angelo, said, "When I was in prison, I was always telling myself, I'm going to do better. When I get out, I'm going to make a good life for myself. And now, seeing these books, and our words in these books? And people reading them, hearing our stories? It gives me hope. That's hope right there."
At the National Book Festival, Free Minds members met a television producer who invited them to appear on the local Fox 5 Morning Show. Terrell appeared on the Morning Show to talk about Free Minds, youth incarceration, and the value of creative expression.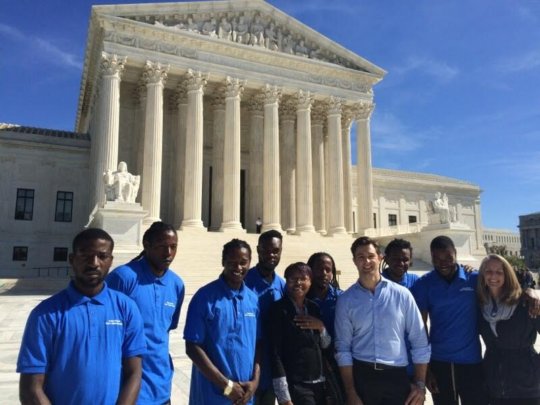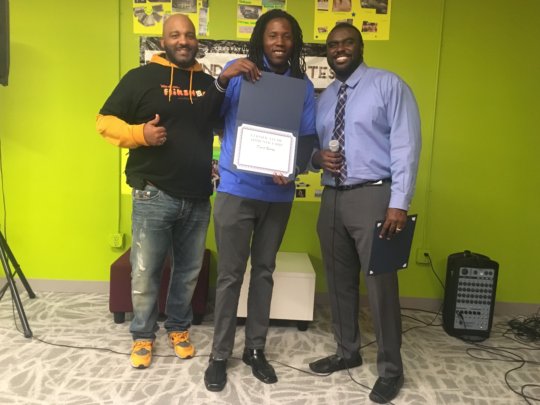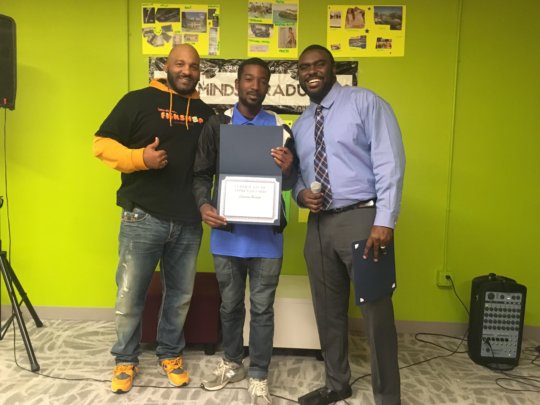 Links: