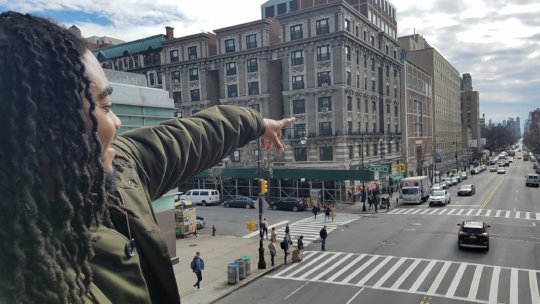 Happy Spring! With your support, we continue to provide intensive reentry support for formerly incarcerated youths and adults, including weekly reading and writing workshops, weekly job readiness and personal skill building sessions, and personalized connections to job opportunities, vocational programs, schools, and community services.
In our job readiness and personal skill building program, Free Minds members continue to learn and grow in preparation for career success. In the last few months, Free Minds members have participated in workshops on creative writing, storytelling, financial literacy, starting your own nonprofit, testifying in front of local legislators, job interviews, computer literacy, public presentation, parenting, and more.
Meanwhile, Free Minds members also gather weekly at "The Build Up," a book club and writing workshop named for the way the streets and prison tear you down, but Free Minds builds you up. At weekly "Build Up" sessions, Free Minds members read and discuss poetry or essays, write and share their own poems, and discuss topics such as perseverance and goal setting.
Free Minds member Aaron wrote the following poem in one of these sessions:
Letter to the Voice in My Head
By Aaron

Please, I only want positive not negative
Please, help me with temptation, don't face it
Please, accommodate my needs. Don't disintegrate to be fed
Please, I need help, the way out of this place
If you stop throwing temptation in my face

Help, I am seeking knowledge
Help, I only feed off positivity
Help, my needs are more important than wants
Help, positivity I seek, negativity I leak
In February, Free Minds staff and Poet Ambassadors James, Brandon, and Wilson traveled to New York City to visit Columbia Law School. There, they gave a presentation to assembled law students. James, Brandon, and Wilson shared their experiences with public defenders, the judicial system, and incarceration and reentry. Thank you to the Columbia Jailhouse Lawyer's Manual team for sponsoring the event. The Jailhouse Lawyer's Manual is a handbook of legal rights and procedures designed for use by people in prison. Wilson said of the experience, "My favorite part of the event at Columbia University was answering all of the questions that the future lawyers in the room had. It made me proud to know that they genuinely wanted to know how to make the system better from folks who have already been in the system." This represents an important part of our work to build understanding and empathy between future attorneys and those who are directly impacted by the criminal justice system.
In March, Poet Ambassador took another trip, this time to Tampa, Florida, to the Association of Writers & Writing Programs (AWP) annual conference. James spoke on a panel called "Redemption in the Pen: Insights from the Journeys of Formerly Incarcerated Writers." James shared his perspective as a poet and lyricist, and how creative writing helped him maintain his sense of self throughout his incarceration. He also opened up about writing and sharing his story now that he has been released: "People need to hear my story, to understand what I've been through and where I'm going." Thank you to AWP and all the attendees, as well as panelists Michael Fischer, Randall Horton, and Reginald Dwayne Betts.
We are so proud of James, Brandon, and Wilson for sharing our message of hope and healing through poetry.
Finally, congratulations to Free Minds member Gary, who received an award from the Court Services and Offender Supervision Agency (DC probation agency). Gary accepted his award for successful reentry at the Citywide Justice Assembly. Gary has been home and working for five years. We are excited to see what's next on his path!
Thank you for being a partner in our work to support formerly incarcerated youths on the road to success.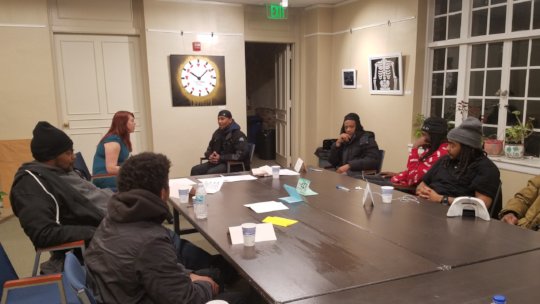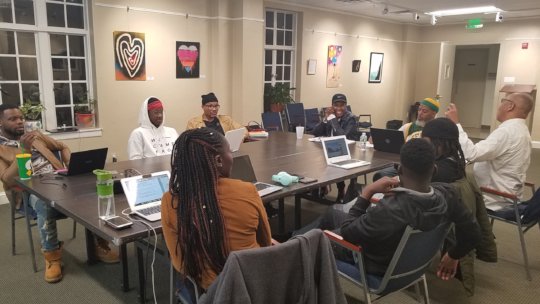 Links: