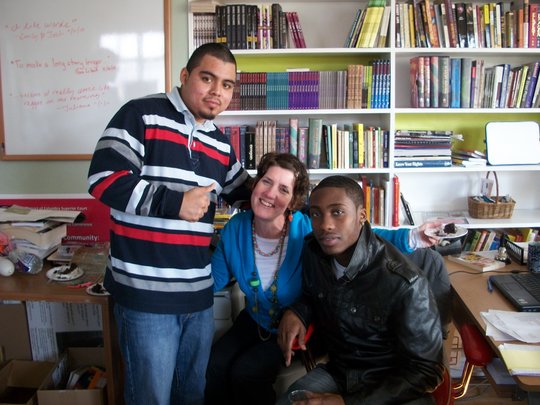 Free Minds members participate in Reentry Internships, Book Festivals, and Poetry
Readings

Within the last few months, Free Minds has been able to host several events geared
toward our recently reentered youth. Because of your support, the previously
incarcerated youth in our program have attended reentry workshops, job training
programs, and outings focused around books and poetry. Thank you for your donations
thus far!

Free Minds members enjoyed the opportunity to travel to Baltimore in October for
the Baltimore Book Festival, where they explored new book releases and met authors
including Wes Moore, author of The Other Wes Moore. Later that month, Free Minds attended an open mic night
poetry reading in downtown DC, where they met local poets and experienced a variety of
spoken-word performances.
One member, Chris, spoke about the ways that activities with Free Minds can promote positive peer support: "Free Minds brings together a lot of kids from neighborhoods together that really don't along- we come together and work together, and that can prevent a lot of future problems. We're going through the same thing, so we rely on each other. We all work together like a mini family."
Due to a generous offer from the Washington Redskins, six Free Minds youth were able
to watch their home team face the Minnesota Vikings live at the stadium for the first
time. "It was a privilege to attend the game," said Wilbert, "Sometimes you never know
who has a surprise for you and that people really do care about helping you recover back
into society."
Free Minds received press attention this fall for the book club phase of our program that happens inside the DC Jail, with an article in the Washington Post, and two members of our reentry program were interviewed on the radio! They spoke poignantly on what it feels like to be away from your family for the holidays, and the ways in which Free Minds (with your support) helped them in a successful reentry.
Two Free Minds members, Kenny and Darrell, joined the Free Minds office for a week-
long paid internship as part of the initial stages of their reentry process. Kenny and Darrell
performed administrative and clerical tasks, created their resumes, practiced job interview
skills, and attended employment fairs during their week in the office. "It's been great
working with Free Minds" Kenny said at the end of the week, "because it allowed me to
learn new job skills and prepared me for the jobs I want in the future."
Each opportunity for a previously incarcerated young person to expand their horizons beyond the streets and
into professional, educational, and recreational activities drastically reduces their chances
of recidivism. Our youth depend on the support of generous donors like you to give them
these invaluable opportunities to continue to make positive strides in their life path.

Thank you again for your support!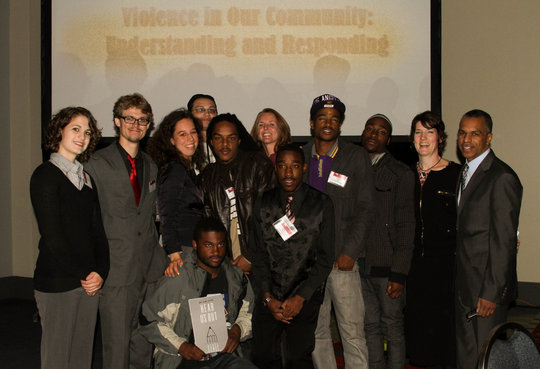 Links: