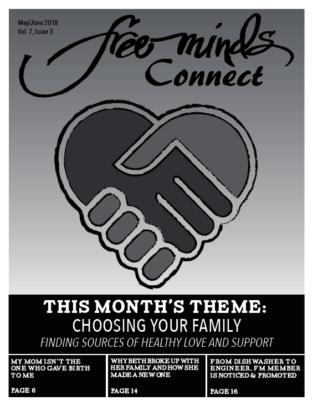 Thank you to all of our Global Giving donors! You all have helped us cultivate a community for hundreds of incarcerated youth through reading and writing.
We see firsthand the strong impact our prison book club has on our members in many ways, including increases in the quality and quantity of creative writing, new and varied requests for reading materials, and improved literacy and critical thinking skills, but the one way that really gets us excited is expressions of gratitude. They feel part of something bigger than themselves and want to share their experiences and appreciation. Here are some excerpts from letters with "attitudes of gratitude." You have made this possible.
"Let me just say thank you for the books and postcards that help brothers in my situation make it through day to day. The content of the books I receive make me plan for the future, and yes it frees my mind from negativity and opens thoughts that I turn into reality. I'm about to be released in a few months and this the first time I am proud of the things I did in here to make my future brighter. The reading and studying and planning gonna pay off for me, I just know it." - Free Minds member Demetrius

"To whoever had the beautiful gesture of sending me that book [Brief History of Time], I want to say: Thank you so very much. Of course, as an organization, I have AND want to say thank you to all of you that make Free Minds possible, but you right there that figured out I would like the book and actually ended up clicking the button on the screen to send me the book, I give you my most sincere appreciation and gratitude." - Free Minds member Alex

Since our last report, we have been celebrating a major victory with all of our allies and advocates who believe in rehabilitation and education through books. The federal Bureau of Prisons rescinded an implemented/proposed policy in several prisons that would have restricted the ways incarcerated people could access books. The policy prohibited direct delivery through the mail from publishers, bookstores and book clubs. With the proposed restrictions, incarcerated people would have to purchase books themselves through an undisclosed vendor, rather than receiving books from friends, family, or organizations. As reported by the Washington Post, the Bureau of Prisons decided to rescind and review these proposed restrictions.
We were deeply relieved to hear the good news. It's imperative that we protect the right to read. We need books, not barriers!

Books Across the Miles: Slugg

Free Minds members just finished reading and discussing the most recent BAM book, Slugg: A Boy's Life in the Age of Mass Incarceration, a memoir by DC author, community leader, and reentry expert Tony Lewis Jr., chronicling his journey after his father, Tony Lewis Sr., was incarcerated and sentenced to life in prison.
Free Minds readers in federal prison had plenty to say in our book discussions:
"Tony Lewis Sr. chose the drug game out of despair for his home situation. His mind was in survival mode, due to a life style of cramped living conditions added to the fear of being eaten by a rat while he slept at night. As an adolescent, growing up in a poverty-stricken environment forced him to morph into a man before his time. I once agreed with the lifestyle Mr. Lewis chose, because at one point in my life I had that mentality. I believe he chose the best route for his situation at the time. Our communities will never be what they once were before the introduction of crack cocaine. The impact of drugs created addicts on both sides; the addiction to money and the addiction to narcotics. Many families and communities were destroyed. Life lost value to the love of the all mighty dollar." - AL
"On Tony Lewis Jr.'s mother's mental illness, AC wrote, "The stress catalyzed her condition and broke her mind in a way. Her world as she knew it ended, and that proved too much for her already delicate mind. As a person whose life as he knows it is completely done, yes I can relate. I can never walk the streets of the USA after my sentence. I will be placed back in my birth country. My friends are here; my family is here; my old prospects in life are here. So yes, I can relate...I believe the stigma comes from people not understanding that a mental illness is like having any other illness. Just because you can't actually see it, doesn't mean it's any less serious. If we can be understanding of someone who was born blind, why can't we be understanding of someone with mental illness? Right? We need more understanding." – AC
"This is the first book I have read that hit so close to home. Not only the fact that I share his story. With my father having a life sentence also… But the best part of this book was the profound message in it. That it is possible to come from and grow out of this environment and actually be a changing force in helping the next generation end the cycle. Tony Lewis Jr. is inspirational to me because the work he does is exactly what I want to do in my post-incarceration life. Also what his mother went through touch me deeply. Because even though we don't hear about it too much mental health is a real problem in the inner cities. I thank you for choosing this book. I've sent a poem also that was inspired from it." - LC
Free Minds members voted for our next nation-wide read to be Bastards of the Reagan Era, a collection of poetry by Reginald Dwayne Betts. As always, feel free to read along with us and follow our discussion in the next Connect issue.

Connect: Choosing Your Family

In the latest issue of our newsletter, the Free Minds Connect, our members, staff, and volunteers shared their thoughts — and poetry— on the theme, "Choosing Your Family."
Having learned the importance of respecting and supporting those who respect and support us, Free Minds member LV shared that he was "captivated by the stories of what is chosen family. You know in my life I have broken bonds with relatives for the simple fact I was running wild on the streets. I have an uncle that is part of the LGBTQ community. My uncle was there for us when we first came to the country. We moved on with our lives due to a falling out he and my mother had. Long story short, I have not heard from him in over a decade. Now that I hear about all this new movement about LGBTQ rights, I would like to show support to my uncle."
As always, thank you for making our work possible. We look forward to the rest of the year, and want to leave you with a quote from one of our Free Minds members, Jamal, who continues to inspire us to pay your kindness forward:
"Today I want to sit and take time out to not only thank you all for being our family (us behind these walls) in times when we feel as though we don't really have one, but I love to wish you all a happy Mother's Day and wish that each and every one of you have all that you strive and hope for in this life and the next. I want you all to know that y'all work does not go unnoticed and inshallah you will all be blessed because you all have been there for me since 2008 when no one else was. So much love to you all!"
Your generosity and belief in transformation have made this all possible. Thank you!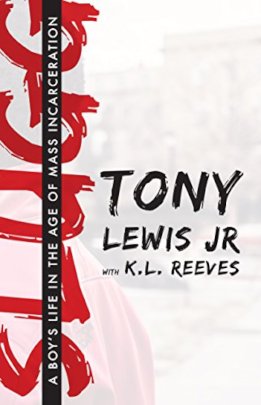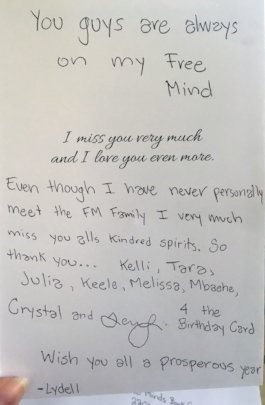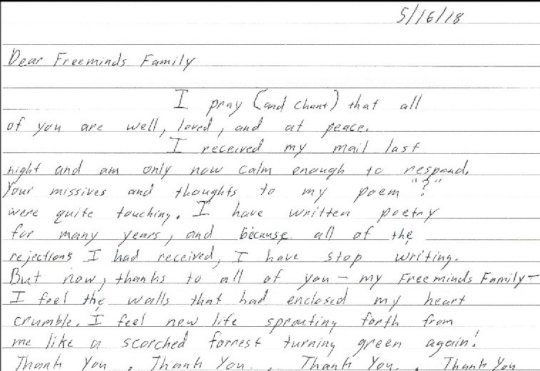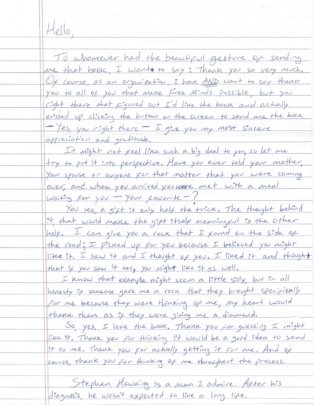 Links: