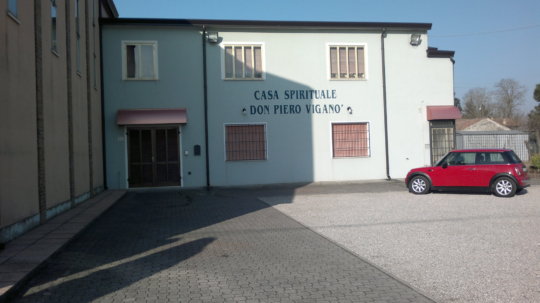 Since the first earthquake in Central Italy occured on 24th August 2016, IBO Italia has been supporting the relief activities of FederGev Emilia Romagna, one of the many Italian associations involved in emergency activities under the coordination of the National Civil Protection Department.
After the emergency phase, it is now important to support local communities and population to re-constructe, not only buildings, but also a daily life as "ordinary" as possible.
IBO Italia, together with FEDERGEV Emilia Romagna, is committed to keep on supporting those communities and people living in the affected regions, on the basis of the core activities of our organization.
For that reason, IBO Italia and FEDERGEV Emilia Romagna have organized, for the next summer, some opportunities of voluntary and educational experiences for children and teenagers aged 11-17 living in municipalities affected by the earthquakes. The goal is to give them a chance for a different summer experience based on volunteering and recreational activities, as an opportunity to take a short break from the "ordinary" complexity of their new living conditions.
A similar experience took place in the summer 2012, after that an earthquake hit some areas of the province of Ferrara. Thanks to the support of local associations of neighbouring provinces, IBO Italia promoted a summer recreational camp when groups of children could spent some days far from relief camps and temporary houses. The experience helped children to relax and to suffer less from the psychological stress due to the post – disasters conditions.
The next summer camps will be organized in three different shifts form the 20th of June until the 27th of July. Each shift will last 10 days and will host a group of maximum 20 children supported by a camp leader and two educators. The children will be hosted in a big house located some kilometers from the city center of Ferrara. The house, belonging to a local parish, has been recently renovated and it is equipped for the hosting oflarge groups of people(up to 42 beds and a big kitchen with canteen are available). Outside there is a large garden and a green park with a soccer field for outdoors activities.
The scheduled daily programme will be a mix of leasure activities, volunteering and visits to local interesting places. Following FEDERGEV's core mission on environment issues, children will be involved in environmental care activities as cleaning of the paths in a local small forest not far from Ferrara and they will meet local volunteers and association involved in this field. Local environmental associations will also lead the visits to the cities of Comacchio and Bologna with this "natural" point of view. Two days will be spent to the sea and local beaches as leasure times. A guided visit of the city of Ferrara will be also planned. Furthermore, a day will be dedicated to the National Civil Protection system: its organization and management and how it works in case of natural disaster and emergency as earthquake. National Civil Protection and its hundreds of local associations had been a fundamental actor in the first emergency phase and we think it will be an opportunity of civic education for children to be more aware of this important social player.
IBO Italia and FEDERGEV will provide the transport of the children from their cities to Ferrara through minivans that will be used also for local transport during the camps.
In these weeks, IBO Italia is forming the groups of children for each shifts. Several municipalities, schools, parishes and local associations of the affected areas have been contacted to spread this opportunity.
Stay tuned on our website www.iboitalia.org for more news on this project!!!