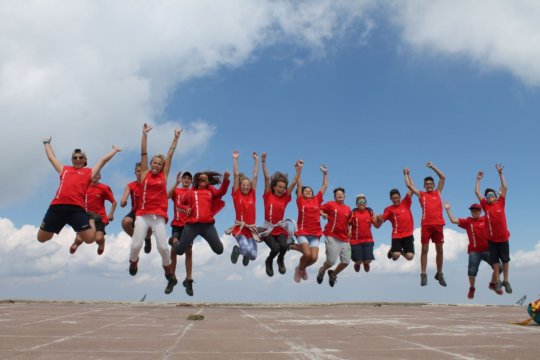 The season of the summer camps for children and teenagers from Central Italy formally ended on the 27th of July but the collaboration and the relations are going on, generating new projects and opportunities!
The summer camps have been a successful result both for IBO and for the young participants and their families.
Almost 50 youngs ( from 11 to 17 years old) participated to the experience in three different shifts in the months of June and July. Children and teenagers came from different provinces (Macerata, Ascoli Piceno, Fermo, Perugia, teramo and Rieti) of the four regions most affected by the earthquake: Marche, Umbria, Lazio and Abruzzo.
Three young educators coordinated the daily programme and logistical aspects and leaded the participants to a range of different activities: ice-breaking and team building activities, naturalistic trips, environmental care activities, visits to the local historical heritage, leasure activities at the local beach.
Educators and participants have shared daily life and activities for over 7 days, creating new relations and friendships. For example, after the end of the camp, a group of teenagers attending the second shift invited educators and local volunteers of the camps to visit their village, Montegallo, in the Umbria Region.


The best way to share the emotions and the feelings about the experiences, is to quote the individual comments of the participants, as following:
Arianna: It was beautiful and I would did it a thousand times. I met fantastic guys, I enjoyed a lot and spent a wonderful birthday."
Alice: "In these nine days I had a lot of fun. I have learned to be less prejudiced and to be a little less selfish, helping people alongside me and the environment as well.I hope I can repeat such an enjoyable experience in the future. "
Sabrina: "It was an experience that allowed us to have fun in a very difficult time for many of us. We can only thank you. "
Nicolò: "Thank you IBO because you thought of people from the Central Italy"
Sandro: "It was a wonderful, fun, meaningful and educational experience"
And IBO thanks GlobalGiving and all our donors for their contribution to this opportunity!