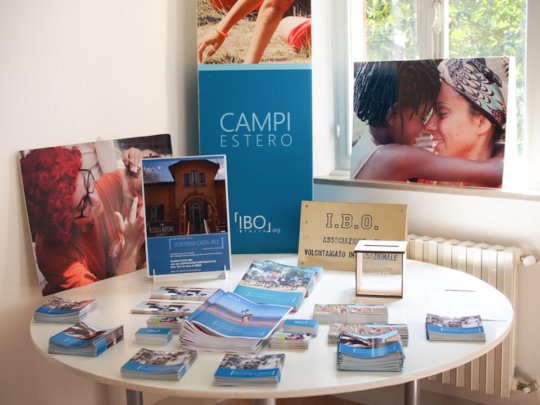 CASA IBO has been active for a few months and activities continue to increase! The renovations are finished and, except for some few adjustments to the interior spaces, everything is now tested to host meetings and volunteers at the start and the return of their volunteer period!
Below we present some of the most recent activities realized and hosted in our new spaces!
June:/September: Let's start a Solidarity Summer!
From the beaches of Sicily to those of Madagascar, our volunteers have chosen the local community where to engage and make their own contribution, places far apart but with the same need for support and help, whether it is manual or human-level activities, giving affection, love and attention. Volunteers from all over the world have shared their days alternating work and leisure time, a great opportunity to learn more about other cultures, exchange opinions, ideas, fun and, day after day, hear within that sense of belonging to the host community that welcomes them. Thanks to IBO staff who managed, organized and monitored all activities from the headquarters in Ferrara, it was possible to live a Solidarity Summer!
11-12 July: Training course for CCP volunteers
Started in mid-2017 in the sub-urban areas of Lima, the CCP Programmeis a new form of civil defense, unarmed and not violent, that involve young volunteers in the field of peace education in an area of danger of social conflict. Maria and Emanuele, two CCP IBO volunteers, received at Casa IBO a specific training course before their departure, to take on this new challenge.
August 26th Info-Day: how to became a volunteer
Casa IBO organized an info-day about our volunteering actions and in particular about our participation in Summer Children Festival, a cultural project organized by Municipality of Ferrara. During this meeting, previous volunteers met young persons interest in a volunteering experience. It was also a chance to exchange ideas and proposals for events and projects to be implemented or already in the planning phase.
From 3 to 8 September"Summer Children" festival
IBO volunteers took their service at the 25th edition of the"Summer Children" Festival organized by Municipality of Ferrara. The Festival involved children and adults in a rich program of games, shows, theater and workshops in a central square of the city. The presence of IBO volunteers reinforced the commitment of IBO Italia in Ferrara in the sign of children's rights, inclusion and access to education as a tool for growth for the whole community. A way to also create a bridge between the commitment in Italy and that in many parts of the world, from Tanzania to Ukraine and from Romania to Peru, where these rights and opportunities are not yet fully guaranteed to all children.
National Civil Service: Presentation, promotion and selection of volunteers
On September 4ththe national call for the Civil Service was released. IBO Italia is looking for 6 volunteers in Italy (in Ferrara and Parma) and 24 volunteers for foreign branches in India, Romania, Kenya, Madagascar, Guatemala and Peru. From September until today, Casa IBO hosted different informative event about this opportunity and the selection process of all candidates.
September 17thHuman Right Festival: Book reading
Tuesday, September 17th at 6 pm the presentation of the book "The Ark lost in the Mediterranean" took place at Casa IBO as part of the "Free to stay, free to leave" initiative of the Human Rights Festival of Ferrara. The author, Mauro Armanino a missionary doctor in cultural anthropology and ethnology dialogued with Salvatore Marra, International Department of CGIL Trade Union and Raffaele Masto of Africa Magazine. The presentation was moderated by Romeo Farinella, Director of the University Centre on International Cooperation.
21 September: Global Care Day by LyondellBasell
As every year on 21st of September the local branch of the international industrial company LyondellBasell promoted the Global Care Day in the framework of its CSR policy. More than 50 employees, with their families, were engaged in some works for the manteinance of Casa IBO and its garden. Adults and children volunteering all together for a full day in painting of fence, gardening and grass sowing.
25-27 October Post- workcamp meeting
October 2019. The summer season of the workcamps almost ended. Among lived experiences and testimonies, there are many memories that bring home volunteers who have chosen to leave and live an experience of solidarity. From Italy to Europe to the South of the World.
Transforming a former kindergaten school in a state of complete abandonment into at a point of reference for youth volunteering, was a patient, sustainable, sober and organized work, made possible by many people and companies that contributed to the necessary work.
Thanks to a mix of specialized companies and professionals, common cleaning days and the constant presence of volunteers for daily restoration works, what it was used to be a dilapidated place is now an operational structure.
Thank you all!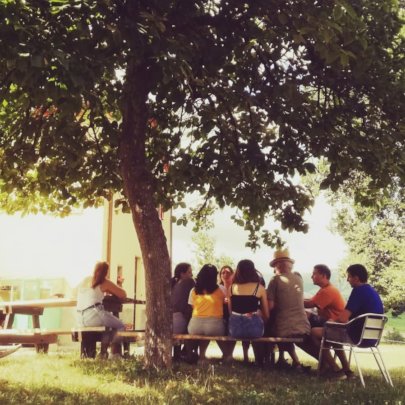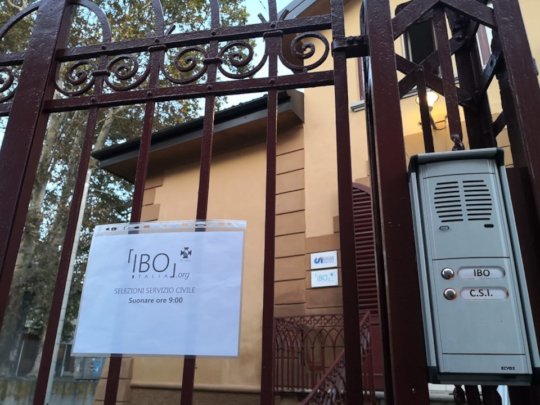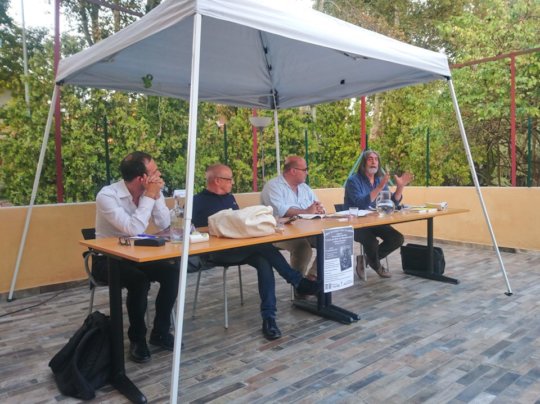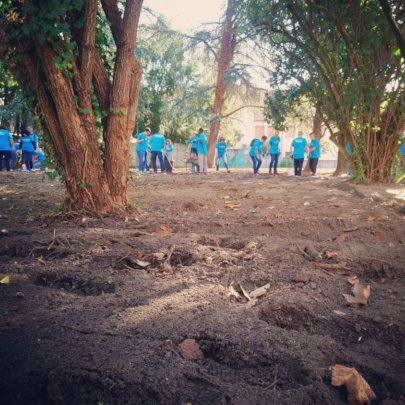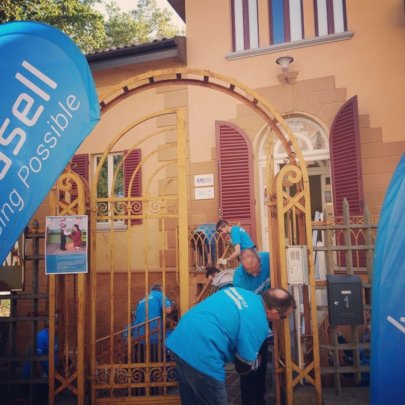 Links: