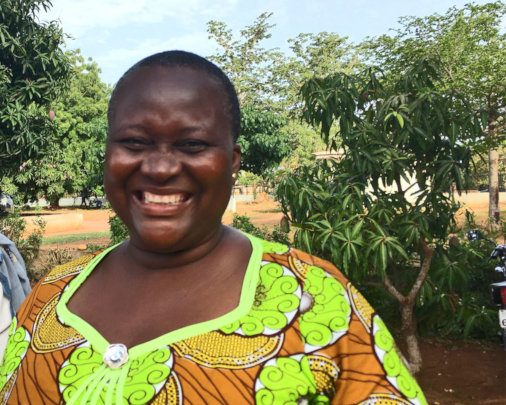 Mama Charity says, "I'm not a psychologist by profession, but I realized I am playing the role of a counselor."
In 2015, Tributaries International partnered with the Mercy Ships mental health program to train orphanage workers in Togo. Mama Charity came with five caregivers from her children's home. They were struggling and discouraged because of behavior issues caused by trauma among the children.
This year in a follow-up meeting, Charity told us the training they received has helped a lot. First, it helped to bring calm to the home. It brought awareness and helped them to develop new strategies for working with children's trauma. Training also changed how she works with mothers.
"In my area there are 26 villages. Most of the girls are abandoned with babies. Everyone runs to the orphanage, crying, 'Mama, Mama—my husband has run away and I have this baby. Help me!'"
Poverty tears families apart. Most children in orphanages are there because parents struggle to provide the most basic needs - not because there isn't a family. Mothers were bringing their children for Charity to raise, but this was not a sustainable solution.
Charity knows the pain of losing a child. She lost her three children to illness while they were still small. She has experienced much grief, but finds healing in loving the children around her.
Now, when a desperate mother brings her child, Charity says, "I'm calm. I listen. I calm them, and we try to find solutions." She counsels the mothers and helps them realize their own worth. She identifies skills, encourages them, and helps find or create work. Instead of taking the child into the orphanage, she keeps the child from morning to evening while the mother works. Over 300 children now have day-to-day care with Charity, but they are able to live with their own families.
Each person we train has the potential to make deep and lasting change in the community they serve. As you send our training facilitators, you make this change possible. THANK YOU!
Links: