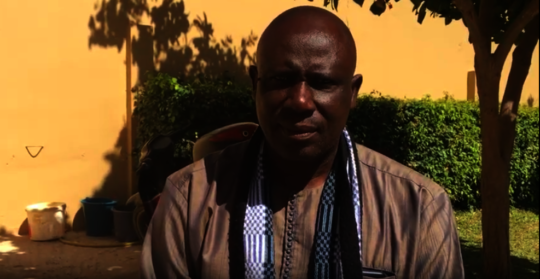 In this video, Rev. Waly Sarr, National President of Assemblies of God in Senegal, shares what he believes mental health training will do for the people of his nation.
"I want to give an example," he says. "Sometimes there is a disease. And because we are spiritual, we just see demons there. And we always cast [out] demons. But his condition doesn't change. The person suffers, but we continue casting out demons. But this training has changed our mentality, our perspective. For that, I want to say 'Thank you' to all of you."
Watch the full video (4 mins).
Ninety-six participants took part in the mental health training program this year in Dakar, Senegal. The program was a function of the Mercy Ships Mental Health Program, with Tributaries International collaborating.
We are equipping informal service providers (those who work outside of the formal mental health system) to recognize and respond to mental health needs in the community. Participants learn about common and severe mental disorders, and how stress, grief, trauma, and crisis affect the whole person. With this knowledge, basic counseling skills, and compassion, these individuals can bridge the gap between needs and available treatment.
Senegal has nearly 15 million people, with 0.62 mental health workers per 100,000 of the population (the United States has 272 mental health workers per 100,000 people). This means it is likely a high percentage of people who need treatment will not get it.
The good news is trained informal community workers can reduce stigma (fear and misunderstanding), and bring appropriate interventions. This reduces the strain on higher levels of care, and reduces the cost of treatment while making care available to more people.
Thank you for tackling this important need!
Links: