Since beginning it's work IRODA has been committed to working with the Ministry of Health in Tajikistan to not only bring about change in the lives of individual children and families, but to also see changes in systems and services in Tajikistan. In order to do this IRODA has formed partnerships both locally and internationally that have created opportunities for training within different sectors in Tajikistan.
In December IRODA was privileged to have a Neurologist from Australia visit. IRODA worked with the Ministry of Health and through a US Embassy project to host a seminar for doctors at which Dr. Purdie was able to provide training on the management of seizures in children with autism and other individuals. The seminar also provided the opportunity for IRODA to continue to build relationships with professionals working with the health system. Important discussions were had on the need for early identification of autism and effective working relationships between doctors, families and service providers.
IRODA is grateful for professionals from around the world who over the last 6 years have generously given their time and resources to bring about change in Tajikistan. Significant changes have been made over these years in the lives of individuals, in societal attitudes, and within the health and education system in Tajikistan. There continues to be much more to do however to see people with autism reaching their full potential as valued members of Tajik society.
Thank you for your partnership that is allowing this important work to continue.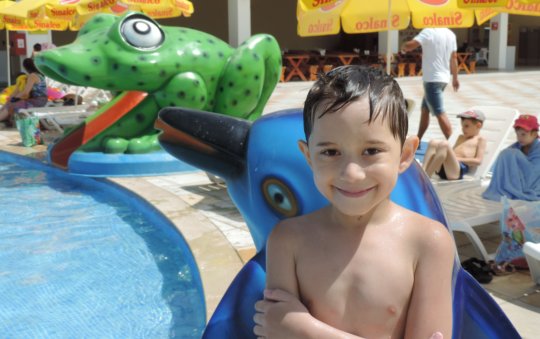 This summer in Tajikistan many of the children IRODA works with enjoyed time at the Aqua Park. IRODA is always looking for new opportunities for children with autism to have fun alongside other children in the community. A lack of public awareness about autism sometimes makes it hard for families to go on outings with their children. However IRODA has found that going places as a group provides the support needed for children and families to try new things.
IRODA staff approached the Aqua Park earlier in the summer and organized regular days that they could come as a group to enjoy swimming and playing in the water. Some lovely summer days were then spent with children and their parents making the most of the city's Aqua Park. The water not only provides a cool and relaxing place on a hot summer's day but also a great place in which to learn new movement, communication, social and play skills.
Thank you for your support of IRODA's work and being part of creating new and fun opportunities for children with autism in Tajikistan.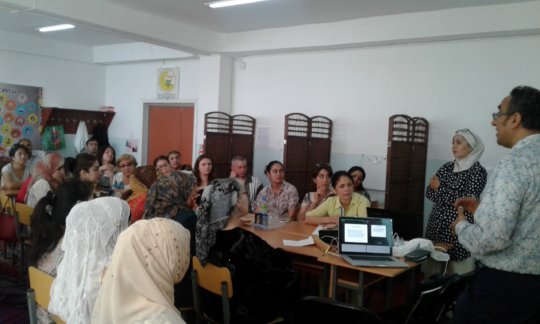 IRODA was started by a group of parents who understand the challenges that can arise when parenting a child with autism. Whenever possible IRODA looks for opportunities to support parents in this role. Recently we were thankful to have a visiting medical professional from the UK who is also a parent of a child with autism himself. He was able to meet with parents connected with IRODA and share from his own personal experience as well as his professional background.
Time spent discussing stress-management strategies and suggesting ways parents could help themselves and help each other was of great value. IRODA hopes to continue to facilitate opportunities for parents to get the support they need while also reaching out to one another. We are grateful for your partnership with IRODA that enables us to continue to find new ways to help children with autism and their parents in Tajikistan.
WARNING: Javascript is currently disabled or is not available in your browser. GlobalGiving makes extensive use of Javascript and will not function properly with Javascript disabled.
Please enable Javascript
and refresh this page.