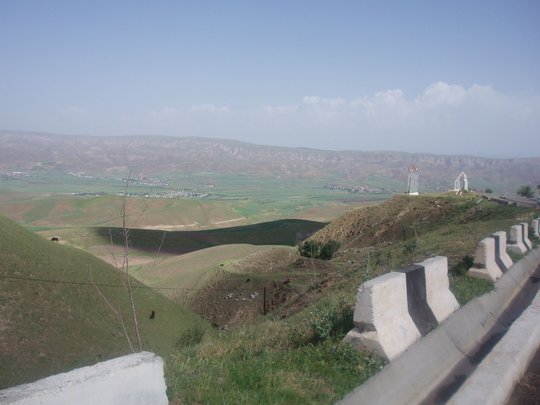 Last November, IRODA, with the support of the World Health Organization, UNICEF and the Open Society Foundation, was able to train health professionals from around the country in diagnosis and intervention for children with autism. Recently two IRODA staff travelled to five different regions in Tajikistan to provide mentoring and support to the professionals who had attended the training. It was pleasing to find that all participants had started to use the new knowledge they gained through the training to identify children with autism.
As the IRODA staff travelled to the regions they were able to answer questions and give feedback to the participants about the process of diagnosing autism and starting early intervention. Since the training in November last year there have been 63 children in total diagnosed with autism in the five areas from which professionals were trained. These children are now receiving support through a local government clinic or non-government organization.
Since beginning its work in 2008 IRODA has been limited to predominately working with children and families in the capital city of Dushanbe. It has been exciting that the training conducted last November led to children from around the country receiving an appropriate diagnosis and starting to access support for their learning and development. IRODA is working towards seeing children with autism from right around the country identified at the earliest possible opportunity and receiving the support that will allow them to reach their full potential. Your ongoing partnership with IRODA will enable us to continue further training and professional support that will extend the work even further around the nation of Tajikistan.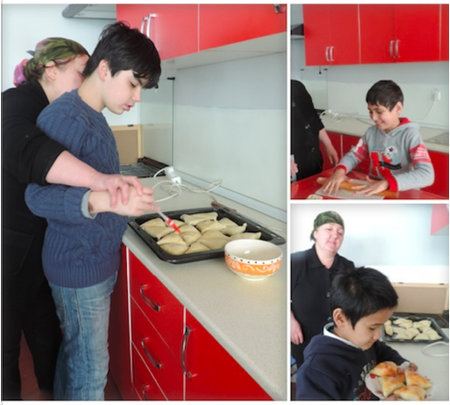 As IRODA has grown as an organization over the last 5 years the children that they been working with have also grown up! The committed IRODA staff are continually looking for ways in which to encourage the children and young people that they work with to gain new skills. A recent addition to the space in which IRODA works with young people with autism has been a kitchen. This is providing great opportunities for those who attend IRODA's programs to develop some basic cooking skills. With the support of IRODA staff they are learning the steps that are involved in preparing food, as well as learning to follow instructions and work together. As they do this there is the added motivation and reward of being able to eat what they've cooked!
Many of the young people IRODA is working with have spent a significant part of their childhood without opportunities to attend school or be involved in their local communities. IRODA is committed to seeing these young people develop new skills and have the chance to participate alongside others in family and community life. The new kitchen at IRODA is just one way in which young people can gain skills for life within a supportive and understanding environment. Your on-going support of IRODA's work is allowing us to continue to create new opportunities and experiences for children and young people with autism in Tajikistan. Thank you!
2014 ended on a wonderful note for IRODA's work in Tajikistan. In collaboration with the Ministry of Health, and with support of the World Health Organization, UNICEF and the Open Society Foundation IRODA hosted a week of training on 'Autism Diagnosis and Intervention'. This was the first opportunity IRODA has had to train doctors within the government health system on the diagnosis of autism. It was also the first time that people working in the disability sector came from around the country to receive training in practical skills for working with children with autism.
A training team made up of four professionals from Australia and Bangladesh trained 27 doctors to effectively diagnose autism, and equipped 21 professionals from both the government and non-government sector to work effectively with children with autism and their families. IRODA is very pleased with the opportunities that this has opened up for the progression of its work. In the past children with autism have frequently been mis-diagnosed and without access to therapy or support. As a result of the training there are now a group of doctors from around the country who have the skills and resources to appropriately diagnose autism, and the Ministry of Health is committed to improving systems and processes that will allow them to do so more efficiently.
Prior to IRODA's work in Tajikistan children with autism were generally admitted to hospital for a 7-day period and given medication (usually inappropriately) as a means of the doctors determining their diagnosis. One doctor who participated in training week initially challenged the trainers as to how it was possible to diagnose a child without hospitalizing and medicating them. This same doctor later in the week acknowledged that it not necessary or helpful to hospitalize a child for diagnosis, and suggested that the doctors consider taking off their white coats when they were interacting with the children through the play based diagnostic assessment.
Along with the wonderful benefits of these 48 professionals gaining new skills and knowledge IRODA was really pleased to see changes in attitudes of the training participants. We look forward the impact that this will have on the lives of children with autism and their families in Tajikistan. Thank you for partnering with us in the past, and we hope you will continue to work with us during 2015 as we support the growing number of children with autism that we have contact with.
WARNING: Javascript is currently disabled or is not available in your browser. GlobalGiving makes extensive use of Javascript and will not function properly with Javascript disabled.
Please enable Javascript
and refresh this page.