Despite all the 'stops and starts' of 2020, IRODA has been able to progress its work at 'Free-DOM'. The beginning of 'Free-DOM' is an apartment set up to provide a location in which young people with disabilities can be supported to learn everyday life skills is up and running. 18 young adults have been engaging in an independent living program at 'Free-DOM', learning new skills and benefiting from doing this alongside other young adults and supportive IRODA staff. We look forward to 2021 when we hope to run two more programs and provide this important opportunity to other young adults.
The 'Free-DOM' ('Dom' being the Russian word for house) apartment is also being used on the weekend for respite care. Many families of young people with additional needs don't have others around them who can help support their family member. This can put a significant strain on the family unit. Being able to offer respite for some of these families by using the 'Free-DOM' apartment has not only provided much-needed support for these families but has also given the young people opportunities to socialise with others outside of their family.
Looking forward to 2021 we hope to grow both the Independent Living Skills program and the respite services. Your on-going support means a lot to all at IRODA and will enable us to continue exciting ventures such as 'Free-DOM'.
2020 has brought many unexpected changes with the challenges of COVID19. IRODA has endeavoured to support families throughout these changes and through challenging circumstances. As restrictions have started to be eased IRODA has begun offering some services within the centre again. Over the years, the Developmental Program has provided an alternative to institutionalised care in government settings for children and young people with autism, intellectual disabilities and high support needs. Practical everyday life skills are taught in a supportive environment that meets individual needs. The period through which programs had to close was particularly stressful for the families of children who access the Developmental Program. IRODA staff have worked hard to put measures in place to be able to safely re-open this program and provide much needed in-person support to these young people, and respite for their families after the challenges of such a long time at home.
Thank you for your on-going support throughout the challenges of 2020. The generosity of individual people around the world has enabled us to respond to the needs of families in our community during these difficult times.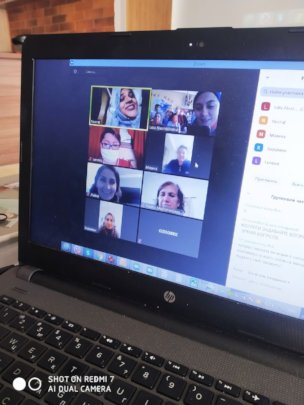 As with people all over the world IRODA is facing challenges and changes brought about by the coronavirus pandemic. Recent restrictions have resulted in the 'Dar Yak Zamin' café and 'iTavono' design studio (IRODA's two social enterprises) needing to close. The café and design studio have been providing employment for young people with disabilities as well as generating income to support IRODA's work. Whilst caring for the community by following restrictions and physical distancing, IRODA is seeking to support the young employees and continue to generate income required to maintain the organisations important services. These are challenging times but IRODA remains committed to the community that it serves
IRODA's programs supporting children and their families with their development and learning are currently not being provided face to face. Recently the Director of one of our partner organisations in Bangladesh provided online training for the IRODA staff on how to support children and families remotely. Much was learnt from the experience of the Hope Autism Centre who has been working remotely for longer than IRODA. In such challenging times it is so helpful to have partners and mentors to learn from and share experiences with. Not every family has consistent access to the internet and creativity is required to find alternative ways of offering support through these difficult times.
More than ever we are thankful for your on-going partnership as we adapt to the changing times that we are in. With creativity, care and compassion we will continue to support our community. Thank you for enabling us to do so in these challenging times.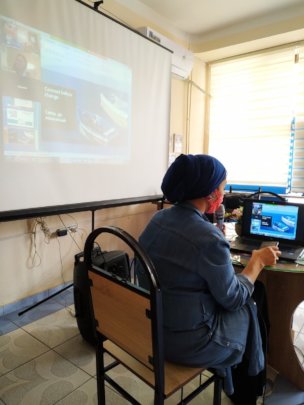 WARNING: Javascript is currently disabled or is not available in your browser. GlobalGiving makes extensive use of Javascript and will not function properly with Javascript disabled.
Please enable Javascript
and refresh this page.