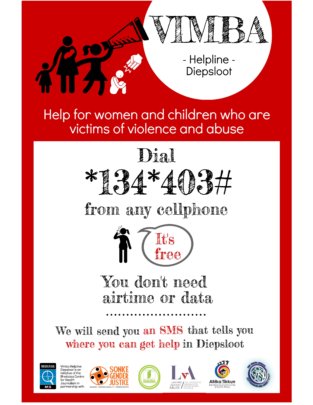 In the densely populated informal settlement of Diepsloot, levels of violence against women and girls are extremely high. New research released in late 2016 by Wits University under the Sonke-Wits CHANGE Project revealed that 56% of men in Diepsloot are estimated to have committed either physical or sexual violence, or both, against a woman in the past year. Of those, almost 60% admitted to committing multiple acts of violence. These perpetration levels are over twice the national average in South Africa. This data confirms what the team at Lawyers against Abuse (LvA) experiences to be true on a daily basis - that domestic violence and sexual violence is normalized and even routine within the Diepsloot community. The researchers also estimate that over 150,000 women in Diepsloot experience violence each year.
In response to these extremely high prevalence rates, Bhekisisa, a health journalism centre under the Mail & Guardian, a local South African newspaper, developed an app that would help connect victims of domestic violence and sexual violence to support services in Diepsloot. LvA, along with other service providers, worked closely with Bhekisisa's project manager to develop the app in order to maximize its effectiveness and relevance within the Diepsloot community.
The app, named VIMBA which means 'to prevent, stop, or halt' in isiZulu, connects victims with organisations within the community that can assist with shelter, legal assistance and counselling for free. Community members dial a toll-free number and, after answering a few questions, receive a series of text messages which provide contact details for service providers and practical information for rape victims in particular. Through the app, victims learn about the existence of LvA's free legal services and psychosocial support and where and how those services can be accessed.
The app is also designed to collect relevant user data including the area where the victim is located, they type of violence reported, and the date and times of app usage. This data will be used by LvA and other service providers to identify trends, such as, specific days or times that incidents occur, or potential hotspot areas. This information will help inform LvA's services and allow for targeted outreach into the community.
The app was officially launched on November 30, 2016, during the 16 Days of Activism against Violence against Women and Children (a campaign held in South Africa each year from November 25 to December 10). While it will still take some time for information about the app to travel through the community, the app holds tremendous potential to connect victims throughout Diepsloot to these much needed services. Furthermore, the app represents effective collaboration among multiple service providers all working to achieve same goals – to ensure that victims of gender-based violence receive the support and assistance they need. LvA is proud to be part of such a collaboration and is excited to broaden our reach within this community.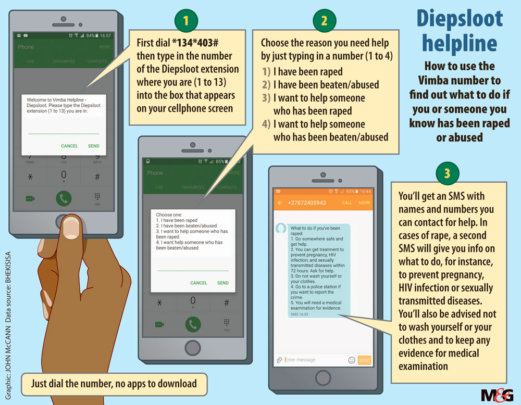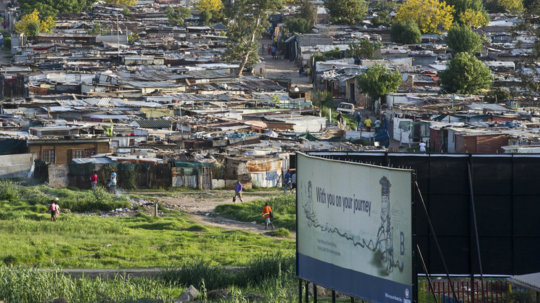 Links: