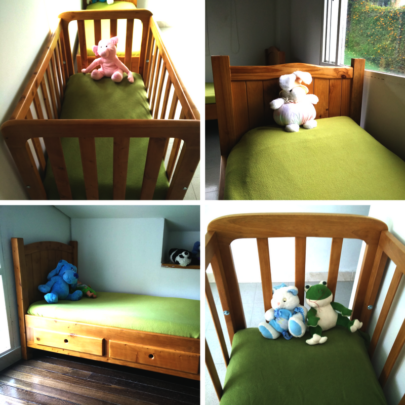 > Abajo puedes leer el reporte en español ;)
Hello! It is a joy to share this first report on our new project in GlobalGiving.
Thanks to you, we can offer to the children at CRAN a safe, dignified, respectful place, full of love and care while they recover their right to have a family for life.
With your support, we were able to paint, fix and maintain the beds and cribs of the children.
David, 4 years old, tells us: "I like very much the beds painted, we are not cold because we roll up in the blankets, I like to sleep with my teddy bear, it's called Osito".
It is very important for them to have a comfortable, quiet and warm space to sleep and rest; that after all the activities they do during the day, play, run and study, they can find in their bed their stuffed company and have sweet dreams.
Thanks to you too, we work so that they stay as little time as possible in CRAN and quickly return to be with a family.
Thanks for your generosity!
*En español*
¡Hola! Es una alegría compartirte este primer reporte de nuestro nuevo proyecto en GlobalGiving.
Gracias a ti, podemos ofrecerles a los niños en CRAN un lugar seguro, digno, respetuoso, lleno de amor y cuidado mientras recuperan su derecho a tener una familia para toda la vida.
Con tu apoyo, pudimos pintar, arreglar y hacerles mantenimiento a las camas y cunas de los niños.
David, de 4 años, nos cuenta: "Las camas me gustan mucho pintadas, no nos da frío porque nos arrunchamos en las cobijas. Me gusta dormir con mi osito, se llama Osito".
Es muy importante que ellos tengan un espacio cómodo, tranquilo y abrigado para dormir y descansar. Que después de todas las actividades que hacen en el día, jugar, correr, estudiar, encuentren en su cama su compañía de peluche y tengan dulces sueños.
Gracias también a ti, trabajamos para que ellos permanezcan el menor tiempo posible en CRAN y rápidamente vuelvan a estar con una familia.
¡Gracias por tu generosidad!