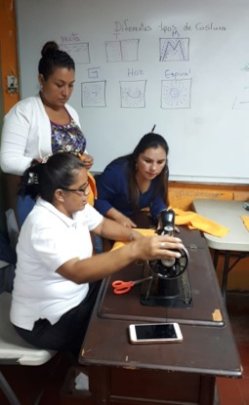 As 2019 came to a close, students who had participated in the June Lemke Learning Center classes shared the following comments:
Basic Sewing Class: "We want to thank the supporters for this learning opportunity, it was a new experience, very good and satisfying, we feel we will have more opportunities to get a job in the future. We feel motivated, it filled our expectations. Teacher Petronila is an excellent person, thanks to her patience, will and love we developed skills and abilities that we did not have, she managed to transmit her knowledge with much patience."
NOTE: We had students who did not know how to use a sewing machine, or to use scissors to cut and take simple measures, at the end they managed to learn all the basics, it was an excellent course, a very dynamic and practical class.
Advanced Sewing Class: "We are very grateful, happy and satisfied. We had a very creative and technical course. It was very useful allowing personal development and we learned new techniques. The teacher was a blessing sharing her valuable knowledge, it was a very nice experience to spend time learning with our classmates."
NOTE: There are women who took this class who now feel inspired to get ahead, able to make their own garment dress and share the new knowledge acquired. There were other women who were able to strengthen what they already knew.
Sewing Machine Repair Class: "We received a lot of knowledge throughout the course, it was a positive, pleasant experience. We obtained many skills and experiences in which we intend to transmit, share and offer it as a service. We can say that it has been a great learning in a short time, some of us did not know how to use a sewing machine or much less repair them, now we can say that we feel the ability to repair and use them. Thank you for providing the tools. We congratulate instructor Nicolás for his teaching system by giving practical and theoretical classes, for his transparency in making his knowledge known and sharing his experience."
Jelly and Jam Making Class: "All this experience has been something new for many of us, I am excited to know and feel that we were able to capture very well, thanks to teacher Sofía. She always reminded us that hygiene is very important, I also thank all the people who sponsored and made the courses available to us. Everything has been a great blessing for our homes, today there are many needs in our country and these courses have come at a very good time. Obtaining this knowledge is to get an opportunity to have a business idea, undertake and form a better future for our family, it is a total wonder to be part of this great family, they have changed our lives, this course completely filled our expectations, we had no knowledge on this subject, excellent methodology and instructor."
Baking Class: "This experience has motivated us to undertake, our engine of inspiration which is our family. This class helped other women's self-confidence, they learned to value themselves more. Our own children have supported us by showing joy and admiration for each product we took home."
NOTE: Some students have already started their own venture, now they are looking forward to a decoration course to refine the presentation of their products.
"We are very happy to conclude these courses and to know that we can continue. We learned what fellowship really is in Wisconsin/Nicaragua Partners, supporting each other, and as the Wisconsin motto says, together we make a difference."
In Summary, the comments illustrate the time, money and effort to provide these classes was a worthy investment. Thank you for your contributions to help the classes continue in 2020.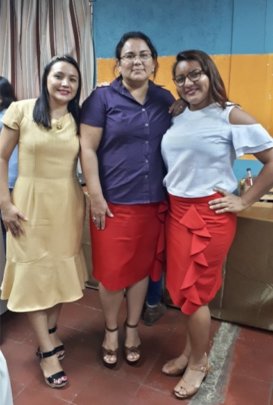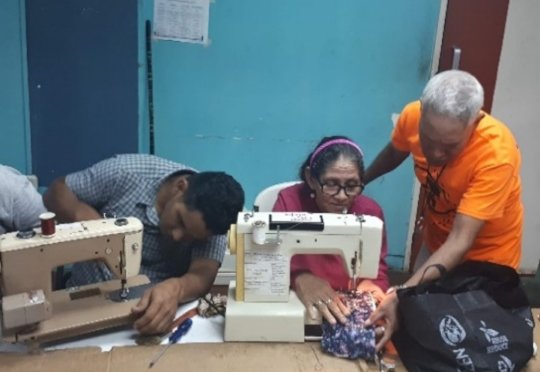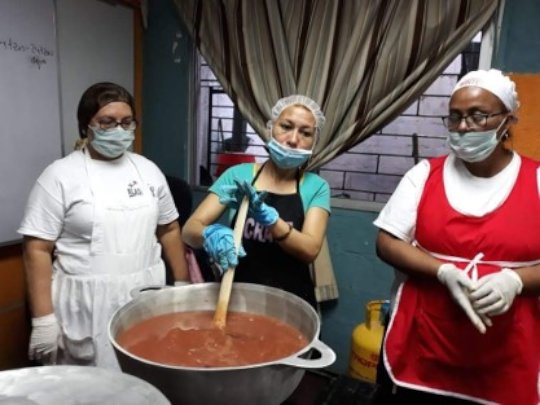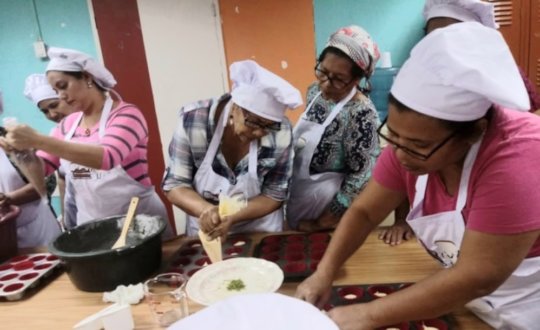 Links: