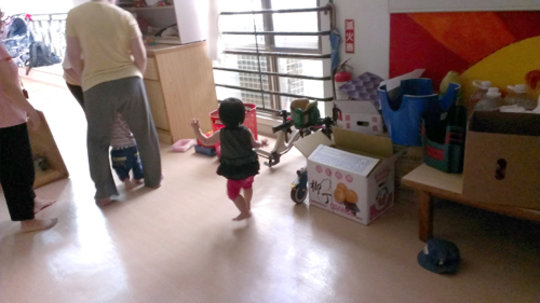 Cathwel Service helps children with developmental delay at the orphanage Jonah House in Taiwan to undergo early intervention via this project. These children cannot exercise or speech as normal children due to their backgrounds such as being misused or neglected.
Therapists came to Jonah House every week. On this day, children were going to undergo occupational therapy and two therapists came to Jonah House. Although these children are almost two years old, it's still difficult for them to have some movements with a lot of muscle strength. Some of them were willing to try their effort with others' encouragement; but some were doing it with tears.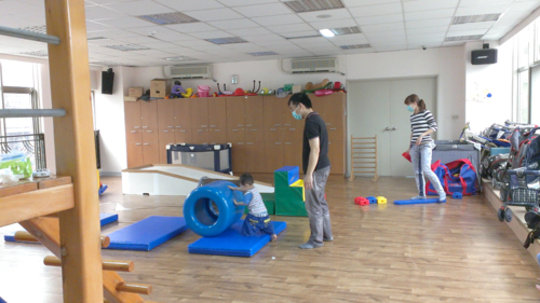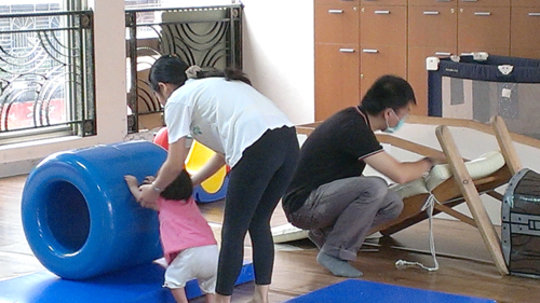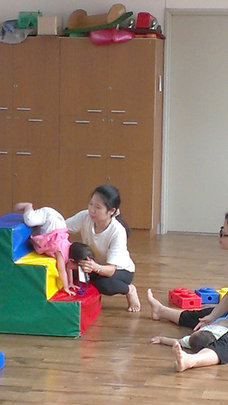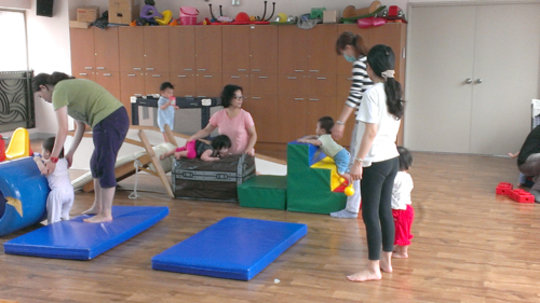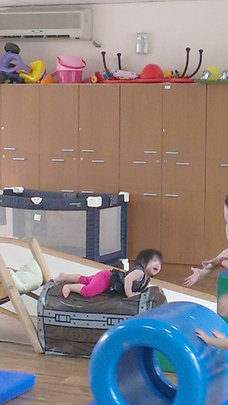 The following is an e-postcard from Sandra Dickison, a GlobalGiving Representative in Taiwan.
After a few "lost in translation" moments, 1 metroride and 2 taxicabs later, Ana and I found our was from Taipei to New Taipei City to visit Cathwel Services on August 8th where we were warmly welcomed by Lisa, the project leader. Cathwel Services is home to about 70 orphans and it facilitates primarily international adoptions as well as provides expectant mothers with a safe place to live.
Since we were a few minutes late, we immediately joined a speech therapy class where 2-3 year-olds were practicing pronunciation. The children were absolutely ADORABLE. Though we had no idea what they were saying since the class is conducted in Chinese, Ana and I could not stop smiling as we watched them talk and play with the therapist.
Cathwell Services partners with GlobalGiving to raise funds for speech, physical and occupational therapists who work directly with the children at the orphanage. Many of the children at Cathwel experience developmental disabilities and some have more sever disabilities such as Down's syndrome and cerebral palsy.
During our visit we met a family from Holland who adopted a girl through Cathwel Services over 20 years ago. Since most of the adoptions facilitated by Cathwel are international, Cathwel works closely with families and hosts "Roots" trips for adopted children to return to Taiwan and explore the country after they turn 18. The young woman we met first returned to Taiwan on a Roots trip in 2006, but this was the first time she brought her family to Taiwan. It was really incredible to meet them and learn about their experience returning to Taiwan.
Surrounded by so many adorable babies and toddlers, Ana and I couldn't help but spend the entire visit smiling. We were very impressed with Cathwel's dedication to early childhood development as well as their efforts to connect adopted children with Taiwan.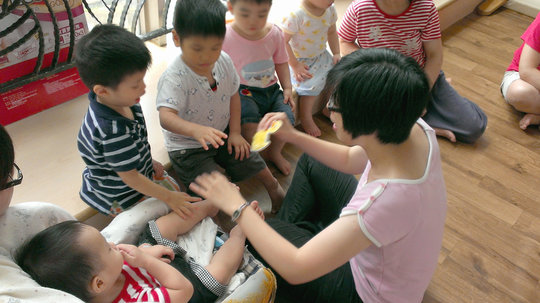 Cathwel Service help children with developmental delay at the orphanage Jonah House in Taiwan undergo early intervention via this project.
Therapists came to Jonah House every week. These children are almost two years old, but they cannot speech as they should at this age. They can't even pronounce. Language therapists led them to practice pronunciation via play. For example, children would try to pronounce "ya ya" when they touched a piece of duck puzzle by turns. Physical therapies helped their sensory Integration via body balls. Furthermore, a prop stand or holder could be helpful to practice standing for children with weak muscle strength.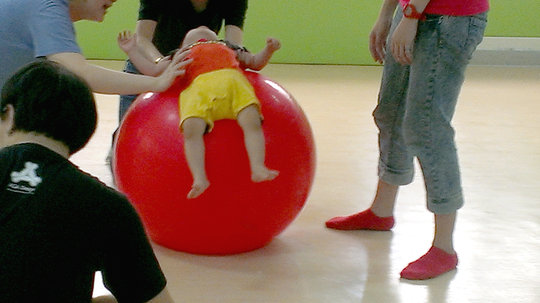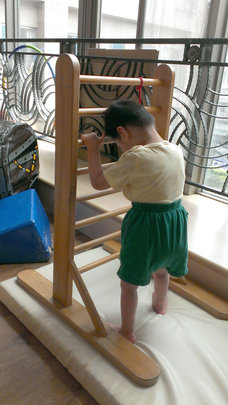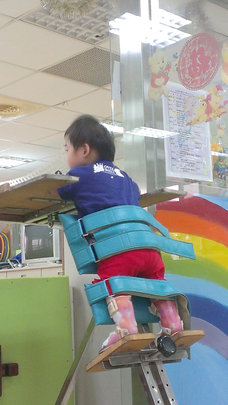 WARNING: Javascript is currently disabled or is not available in your browser. GlobalGiving makes extensive use of Javascript and will not function properly with Javascript disabled.
Please enable Javascript
and refresh this page.