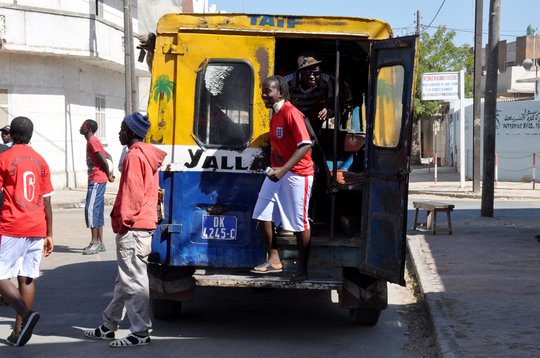 Wahoo! The 2015 Ladies' Turn tournament will open THIS Sunday, May 3 in Dakar, Senegal. We and the budding girl soccer stars are very excited.
Over 600 girls are scheduled to play soccer throughout May, many for the very first time! This year, we decided to expand to 6 regions total (instead of 8) to ensure we don't spread ourselves too thin. Non-stop one day tournaments will be held in the regions of Dakar, Thies, Fatick, Kaolack, Saint Louis, and Kaffrine. Next tournament, we plan to expand to 8 or more.
We are working with schools this year to use soccer as a tool to encourage girls to stay in school.
Non-Stop Tournament Schedule:
May 3- Dakar
May 8- Kaolack
May 9- Fatick
May 16 & 17- Kaffrine
May 23- Thies
May 30- Saint Louis
We'll update you regularly this month on the tournament's progress. Right now, we can't say thank you enough for your support! We couldn't do it without you.
Ku men sa morom duma. Wolof for "May the best team win!"
Now, let the games begin!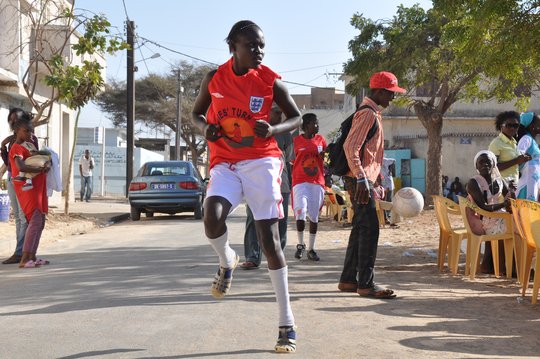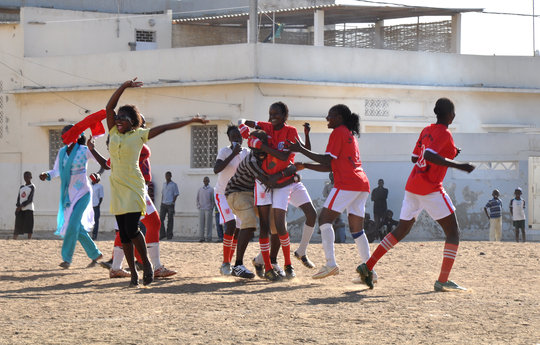 Ladies' Turn is gearing up for our 2015 tournament- coming soon- as soon as March 2015! We will update you when we know the exact start date.
We are excited about our new tournament format which will allow us to reach more regions than ever and allow us to strengthen our ties to education. We want to encourage the girls who play in our tournaments to stay in school. In Senegal, many girls drop out after primary school. We believe that soccer can be a motivation for staying in school.
So this year, we will organize one-day tournaments in 8 regions throughout Senegal, working closely with schools to start their first girls' soccer teams. Currently, schools have boys' teams but not girls' ones. Schools also provide a safe structure for girls' soccer to flourish and grow. Many of our Ladies' Turn regional organizers are also teachers. The tournaments and the equipment we provide to the schools will serve as a launchpad for the schools' first girls' soccer leagues.
We are looking forward to seeing more girls' soccer than ever in the regions of Thies, Fatick, Kaolack, Saint-louis, Seidhiou, Vélingara, Tambacounda, Kaffrine.
It's our favorite time of year- girls' soccer time! So get ready!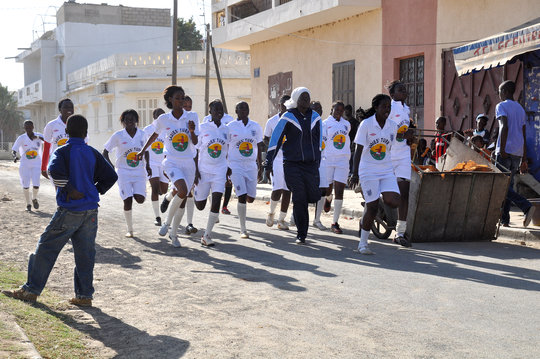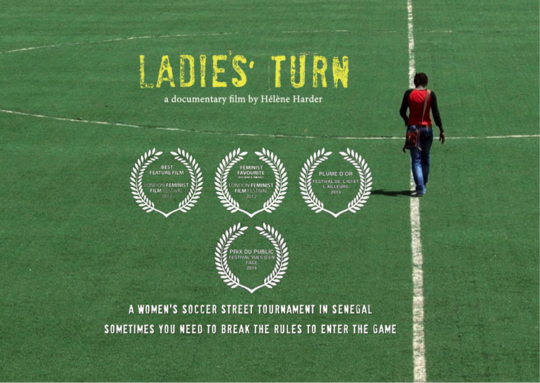 In the past year, Ladies' Turn has spread the word about women's soccer in Senegal through our documentary. We are proud to share the list of festivals that have shown Ladies' Turn this year and last:

Festival Elles Tournent in Brussels
Festival International du film francophone (FIFF) in Namur, Belgium
Festival Femmes en Résistance in Arcueil, France
Festival Cineffable in Paris
Festival Les Escales documentaires in La Rochelle
Festival International Images of Women of Zimbabwe (IFFF) in Harare
London Feminist Film Festival (LFFF) - Best Film and Feminist Favorite Awards
Festival du FESPACO (Hors Compétition) in Burkina Faso
Afrika Filmfestival in Belgium
Internationales Fussballfilmfestival in Berlin
Festival de L'Ici et de l'Ailleurs in Bresse
Pink Apple Film Festival in Zürich
Festival Image et Vie in Senegal
La nuit du Cinéma in Rabat
Festival de film les Dérangeantes dans la Drôme in France
Rwanda Film Festival
Festival Cinefoot in Brazil (in Rio and in San Paolo)
Festival Femmes Méditerranée in Marseille
Festival du Film d'éducation in Evreux, France
Pitch Fest in Montréal
Festival de Films de Femmes of Créteil, France
Festival Vues d'En Face in Grenoble - Best Documentary Award
African Football Film Festival in Lagos, Nigéria

Now, we are ready to get back to playing soccer in Senegal! This year, the Senegalese women's national team competed in the qualifying rounds of the Africa Cup of Nations when the tied Cameroon 1-1. Ladies' Turn will be cheering the national team on as they prepare for the next Cup- especially since several of the national team's players assist Ladies' Turn in organizing our tournaments. In the Senegalese Cup, the Tigresses of Thies beat out the Grand Yoffoises team from the capital Dakar. Women's soccer is alive and well in Senegal!

So, with help from an ever improving national team and with the knowledge that people worldwide have watched us on screen, we are more excited than ever for our big tournament in 2015. We just held our first planning meeting. We will keep you updated on the dates, the regions, and the girls who will participate!

Thank you again for your support and encouragement!

The Ladies' Turn Team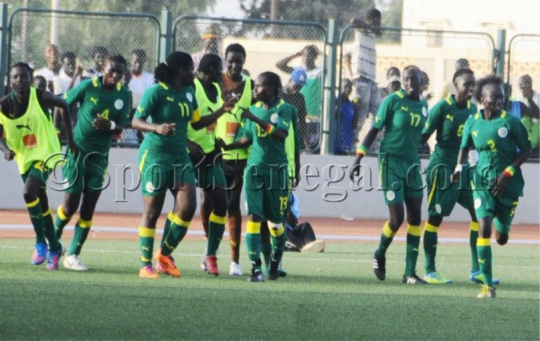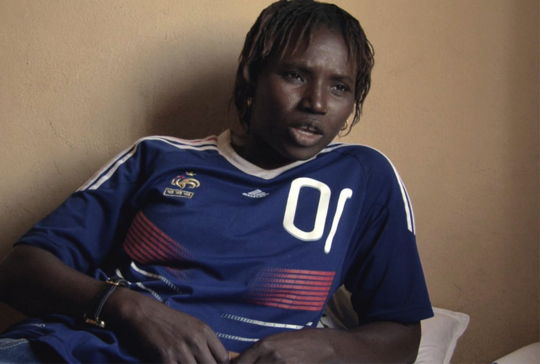 Attachments:
WARNING: Javascript is currently disabled or is not available in your browser. GlobalGiving makes extensive use of Javascript and will not function properly with Javascript disabled.
Please enable Javascript
and refresh this page.