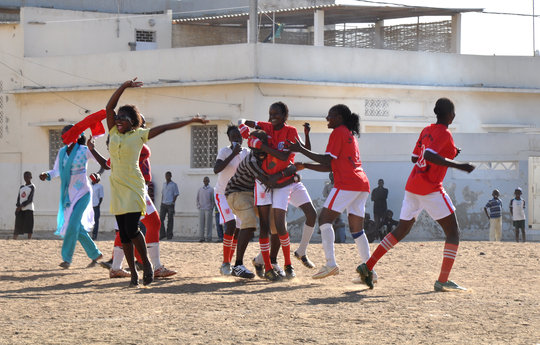 Ladies' Turn is gearing up for our 2015 tournament- coming soon- as soon as March 2015! We will update you when we know the exact start date.
We are excited about our new tournament format which will allow us to reach more regions than ever and allow us to strengthen our ties to education. We want to encourage the girls who play in our tournaments to stay in school. In Senegal, many girls drop out after primary school. We believe that soccer can be a motivation for staying in school.
So this year, we will organize one-day tournaments in 8 regions throughout Senegal, working closely with schools to start their first girls' soccer teams. Currently, schools have boys' teams but not girls' ones. Schools also provide a safe structure for girls' soccer to flourish and grow. Many of our Ladies' Turn regional organizers are also teachers. The tournaments and the equipment we provide to the schools will serve as a launchpad for the schools' first girls' soccer leagues.
We are looking forward to seeing more girls' soccer than ever in the regions of Thies, Fatick, Kaolack, Saint-louis, Seidhiou, Vélingara, Tambacounda, Kaffrine.
It's our favorite time of year- girls' soccer time! So get ready!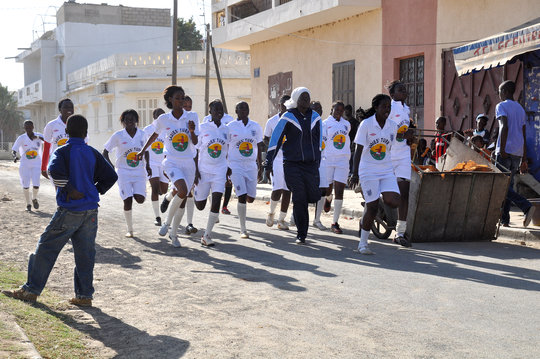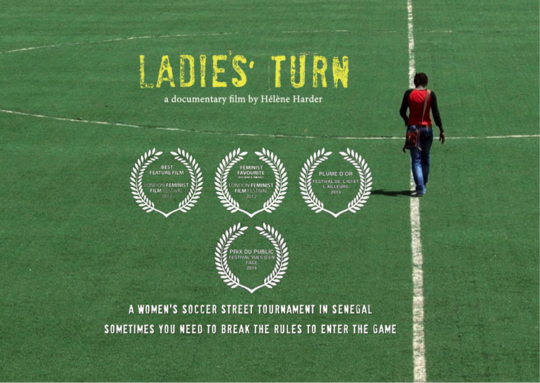 In the past year, Ladies' Turn has spread the word about women's soccer in Senegal through our documentary. We are proud to share the list of festivals that have shown Ladies' Turn this year and last:

Festival Elles Tournent in Brussels
Festival International du film francophone (FIFF) in Namur, Belgium
Festival Femmes en Résistance in Arcueil, France
Festival Cineffable in Paris
Festival Les Escales documentaires in La Rochelle
Festival International Images of Women of Zimbabwe (IFFF) in Harare
London Feminist Film Festival (LFFF) - Best Film and Feminist Favorite Awards
Festival du FESPACO (Hors Compétition) in Burkina Faso
Afrika Filmfestival in Belgium
Internationales Fussballfilmfestival in Berlin
Festival de L'Ici et de l'Ailleurs in Bresse
Pink Apple Film Festival in Zürich
Festival Image et Vie in Senegal
La nuit du Cinéma in Rabat
Festival de film les Dérangeantes dans la Drôme in France
Rwanda Film Festival
Festival Cinefoot in Brazil (in Rio and in San Paolo)
Festival Femmes Méditerranée in Marseille
Festival du Film d'éducation in Evreux, France
Pitch Fest in Montréal
Festival de Films de Femmes of Créteil, France
Festival Vues d'En Face in Grenoble - Best Documentary Award
African Football Film Festival in Lagos, Nigéria

Now, we are ready to get back to playing soccer in Senegal! This year, the Senegalese women's national team competed in the qualifying rounds of the Africa Cup of Nations when the tied Cameroon 1-1. Ladies' Turn will be cheering the national team on as they prepare for the next Cup- especially since several of the national team's players assist Ladies' Turn in organizing our tournaments. In the Senegalese Cup, the Tigresses of Thies beat out the Grand Yoffoises team from the capital Dakar. Women's soccer is alive and well in Senegal!

So, with help from an ever improving national team and with the knowledge that people worldwide have watched us on screen, we are more excited than ever for our big tournament in 2015. We just held our first planning meeting. We will keep you updated on the dates, the regions, and the girls who will participate!

Thank you again for your support and encouragement!

The Ladies' Turn Team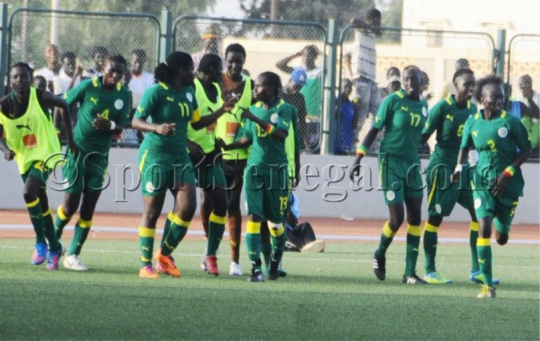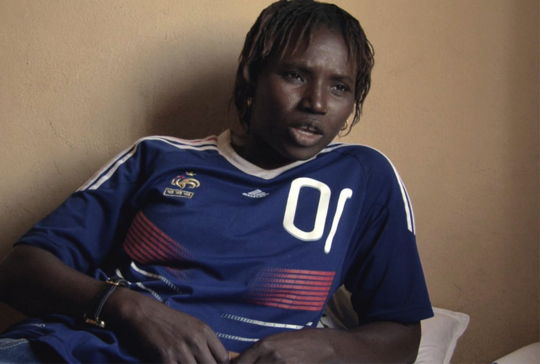 Attachments: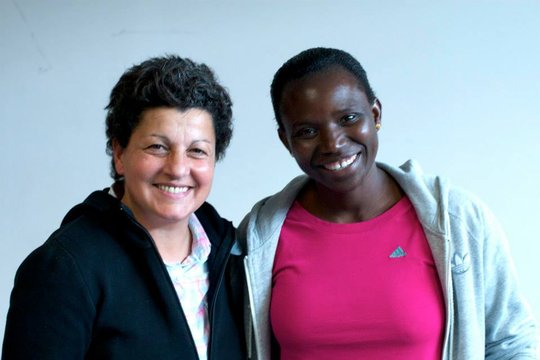 The Ladies' Turn international film tour continues! By screening our film, we are spreading the news about women's soccer in Senegal and building our community of supporters around the world.
We held a very special screening on June 3, 2014 in Evreux in Normandy, France. The event featured our President Seyni Ndir Seck and Nicole Abar, a former French women's national soccer team player. It was magic to have two pioneers of women's soccer on each of their respective continents together for the evening. Seyni retired as captain of the Senegal women's national soccer team in 2011. Nicole Abar was one of France's best players, scoring her first goal in international competition against Norway in 1982. Seyni and Helene Harder also enjoyed meeting students at Pablo Neruda Middle School in Evreux.
On July 14, 2014, our documentary was screened as part of the African Football Film Festival in Lagos. It is always great to share the film in other countries in Africa. While most eyes had been on the Nigerian men's national team in the previous month, we were glad to have our day to shine following World Cup final. We were proud to be the film respresenting the women's game at the festival.
Although we at Ladies' Turn love soccer and reveled in this last World Cup, we are aware that resources at the national soccer federation level remain dominated by men's soccer, especially the men's national team. So let's hope for national federations' growing support for Canada 2015! We can now look forward to some great play next year at the Women's World Cup. And continue to mobilize to see the day where as many people follow women's teams throughout Africa and the globe.
Once again, thanks for all of your encouragement and support! We could not do this without you!
Nio Far. We are in it together.
The Ladies' Turn Team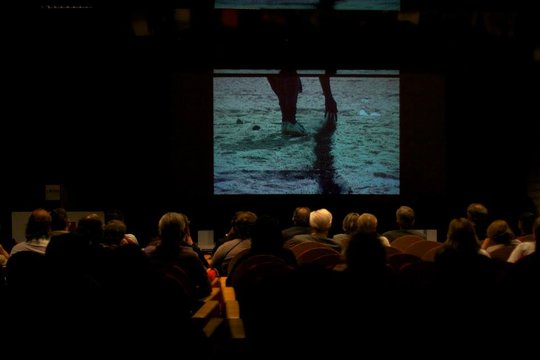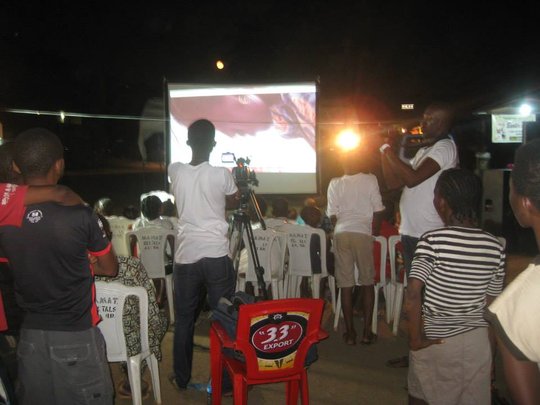 WARNING: Javascript is currently disabled or is not available in your browser. GlobalGiving makes extensive use of Javascript and will not function properly with Javascript disabled.
Please enable Javascript
and refresh this page.