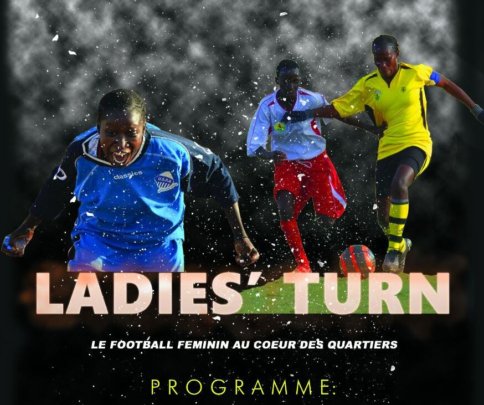 Yes!! Game Time 2016!
Ladies' Turn is in the midst of our 2016 Women's Soccer Festival in Dakar. We picked this time of the year on purpose- to coincide with the Women's Africa Cup of Nations, held in Cameroon. The 2016 Festival is our way of celebrating women's soccer in Senegal and expressing solidarity with the national women's teams throughout Africa. Seyni, our President and former Captain of the Senegalese National Women's Team, knows how important it is to promote women's soccer both locally in her own country and abroad.
To open the festival, we organized a qualifying round for eight Dakar teams on November 28th. The Aigles de Médina, Sirénes de Grand Yoff, FC Océan, Ja Fass, Médiours de Rufisque, Union sportive des Parcelles Assainies, Amazone de Yeumbeul competed to advance to the festival's main event: a non-stop tournament where they would meet 4 teams from other regions in Senegal. The Dakar teams played hard on a sandy field in the middle of Yoff village in Dakar. We try to organize some games in the middle of neighborhoods so people see women playing and can stop to cheer them on.
Congratulations to the Amazones de Yeumbeul, the Union sportive des Parcelles Assainies, the Médiours de Rufisque, and the Sirénes de Grand Yoff who won their matches and advanced to the main event!
Yesterday on December 2, we held the non-stop tournament, and as I write, Ladies' Turn is holding a panel talk on women's leadership in sports. Then we're showing the Final of the Africa Cup of Nations live on a big screen and watching it all together. I'll write more next week when I have all the photos and results from the last two days. For now, check out our photos below and the scores from the qualifying round.
A huge thank you for all your support this year. We also want to thank our local partner- the Canadian Embassy in Dakar for supporting this Festival.
Nio Far,
Jennifer and the Ladies' Turn Team
Qualifying Round Results (for those up on their women's soccer teams in Dakar):
Amazones de Yeumbeul

– FC Océan : 4-2

Ja Fass – Union sportive des Parcelles Assainies (USPA)

: 3-4

Médiours de Rufisque

– Aigles de Médina: 7-1

Amazones de Grand Yoff– Sirénes de Grand Yoff

: Sirènes win by forfait