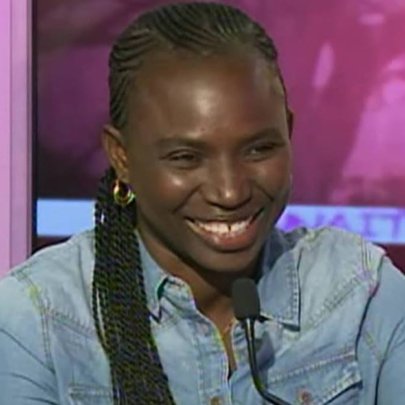 It's been an exciting summer for Ladies' Turn. Seyni Ndir Seck, our President, ran for President of the Women's Soccer Commission at the Senegalese Federation for Soccer. One by one the women's teams voted for their next President. And SEYNI WON! It's the most important post for women's soccer in Senegal right now, short of being the Minister of Sports.
As President of the Women's Soccer Commission for the next 4 years, Seyni oversees the Federation's leagues for women's soccer. It's a volunteer position so Seyni will also continue her day job at the national television station and keep leading Ladies' Turn. Seyni's goal is to see that girls play soccer everywhere on Senegalese territory.
Through the Women's Soccer Commission, Seyni will push for improving and expanding the official Federation women's leagues. Through Ladies' Turn, Seyni and our team can continue our important work at the grassroots level both in promoting girls' soccer but also women's leadership and education.
Seyni's going to be busy, but she's been busy her whole life following her passion for playing soccer! She has fought for women's opportunities to play, first as a player on a boy's team in her neighborhood, then as a member of a women's team in Dakar, and finally being selected not only for the national women's soccer team but also eventually as captain of the national team, representing Senegal throughout Africa.
Your support of Ladies' Turn provided Seyni with the opportunity to grow her passion into a full fledged organization:
"Ladies' Turn has allowed me to deepen my capabilities as a leader, to learn new skills, and to develop effective strategies for advocating for women's soccer." - Seyni
I'm sure you will all join us in a collective Congratulations President Seyni!
On behalf of Seyni and our team, thank you again! We could not do it without your support!
In Solidarity,
The Ladies' Turn Team