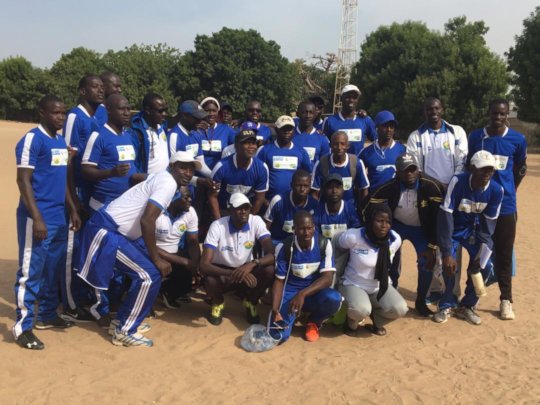 Ladies' Turn had a busy end of the year. From December 22, 2018 to January 1, 2019, Ladies' Turn organized a training for 36 P.E. teachers from 20 high schools and middle schools in Thies, Senegal. The Senegalese Soccer Federation has an official training program for coaches, and the P.E. teachers were able to earn the program's first certificate- that of Coahcing Basics. The Federation experts taught the fundamentals of coaching, including how to teach basic soccer skills to beginners.
You may think in the photo- that's a lot of men! There are still very few female P.E. teachers in Senegal so we were glad that we got two! Hopefully with time, there will be more and more women who follow a career path in physical education. For now though, we are thrilled to also be working with so many men who are dedicated to women's soccer. All hands on deck to advance this cause!
The P.E. teachers have been busy since the training. They created girls' teams at the 20 schools and have been organizing practices to teach girls how to play. In March, Ladies' Turn will start weekend sessions with the teams. We'll gather 4-5 teams and have them do drills and scrimmages. We can give the girls more opportunities to develop skills and also give pointers to their coaches.
We'd like to thank Plan International Belgium and the Directorate-general Development Cooperation and Humanitarian Aid of Belgium for funding these trainings. And we'd like to thank YOU for your support that allows us to plan more activities for girls, raise our profile and attract more partners to our mission.
Nio Far, In Solidarity,
Jennifer and the Ladies' Turn Team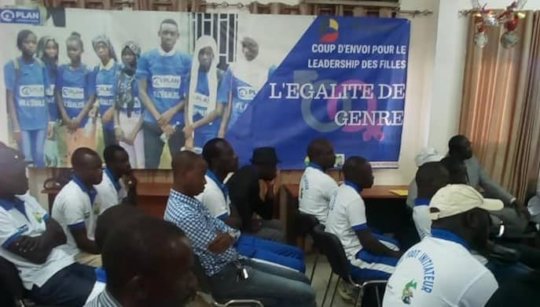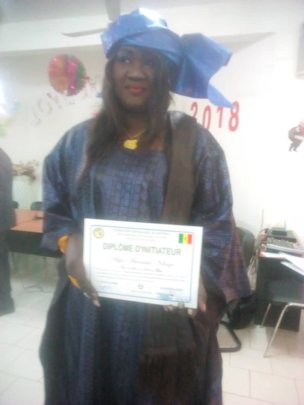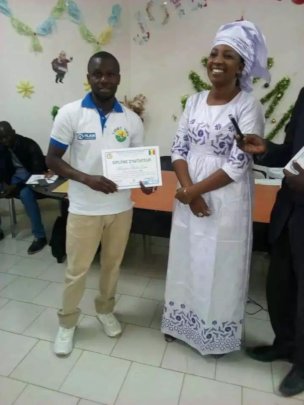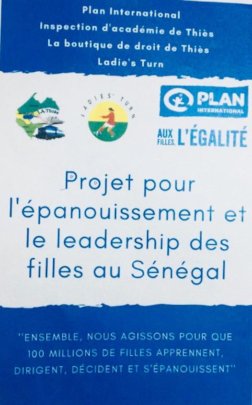 For a longtime, one of our top goals at Ladies' Turn has been to increase our work in women's leadership development and girls' education- keys to achieving lasting change. We're ecstatic to announce that on November 7, 2018, Plan International selected Ladies' Turn to be a partner in a new initiative for Girls' Leadership and Personal Growth in Thies, a major Senegalese city about 50 km inland from the capital, Dakar. Ladies' Turn and The Senegalese Legal Aid Society of Women Lawyers in Senegal will receive funding from Plan International to start a two-year innovative program with Thies School District to train future female leaders and lay the foundation for gender equality.
To start the initiative, Ladies' Turn will select 20 physical education teachers to participate in the program and start girls' soccer teams at their schools. The P.E. teachers will receive training for new coaches from the Senegalese Federation for Football. Then Ladies' Turn will work with the coaches to help their build their teams of 15 girls, run initial practices, and supply them with all the equipment they need to succeed- balls, jerseys, nets, etc.
At the end of each year, Ladies' Turn will organize a big tournament bringing all of the schools and teams together. The Legal Aid Society of Women Lawyers will hold sessions with the girls to educate them about their rights and protections under the law. Legal Aid is an expert in legal advocacy for women and children's rights and anti-discrimination law.
We are very excited about this new initiative and the new partners that we'll get to work with!
Finally, we are making a final 2018 fundraising push! Please consider making a tax-exempt donation to Ladies' Turn this holiday season. The future of women's soccer is bright and your donation makes it brighter!
Thanks again for all of your support.
Nio far, In Solidarity,
Jennifer and the Ladies' Turn Team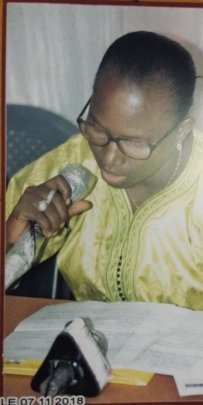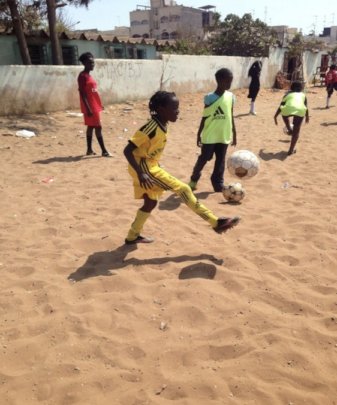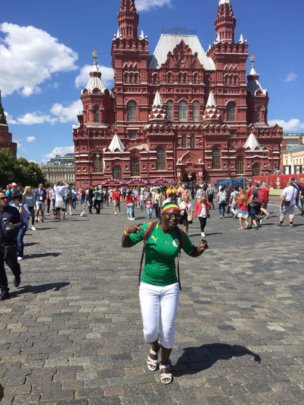 Seyni Ndir Seck, our President, attended the World Cup in Russia! She cheered on the Senegal Men's National Team in their group phase with the First Lady Marème Faye Sall and other former national team players, including El Hadji Diouf. Senegal played great and tied Japan for second place. Unfortunately, they were eliminated based on penalty cards to break the tie as every other measure was equal. Not the way you want to go out, but the team returned home to a proud country!
This World Cup made us very excited for next year's World Cup when the best national women's teams will play each other in France. Seyni will also represent Ladies' Turn and the Senegalese Federation for Women's Soccer at that event. While Senegal didn't qualify for 2019, it's our dream that someday the Senegalese Women's National Team will compete on the world stage. For now, we'll be cheering hard for the other African women's teams representing the continent, and we'll be doing our daily work of building up female talent and opportunities in soccer in Senegal.
The 2019 World Cup also corresponds with our 10 year anniversary as a non-profit! We have some exciting plans, including organizing our own international tournament in Senegal. Stay tuned. We'll need a big push of support to pull off another adventure and celebrate all we have accomplished.
Thanks again for always making all of these adventures possible!
Nio Far, In Solidarity,
Jennifer and the Ladies' Turn Team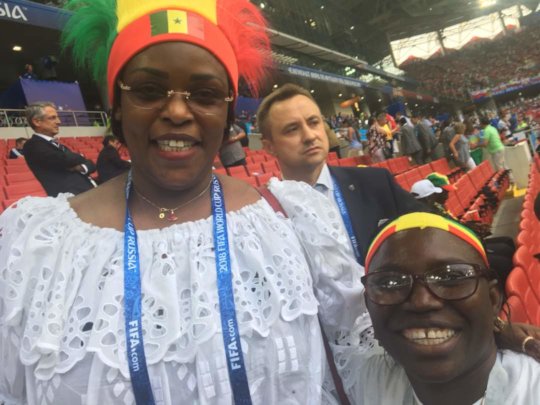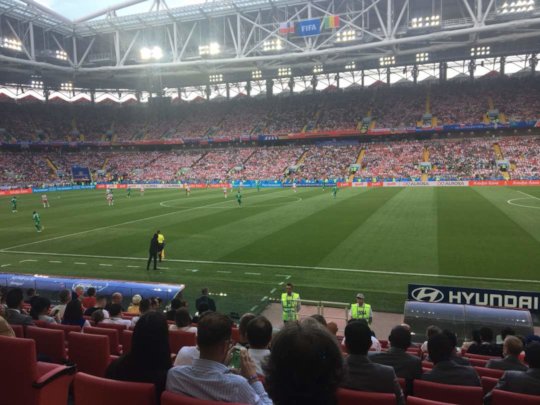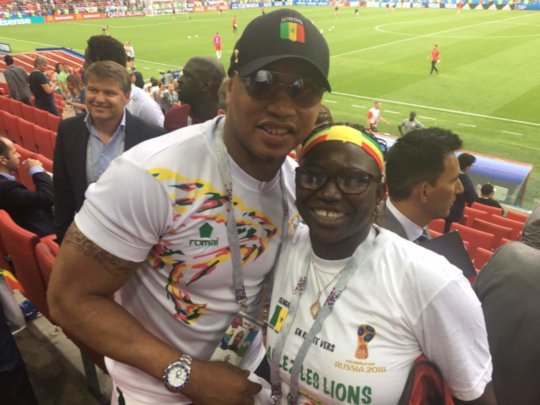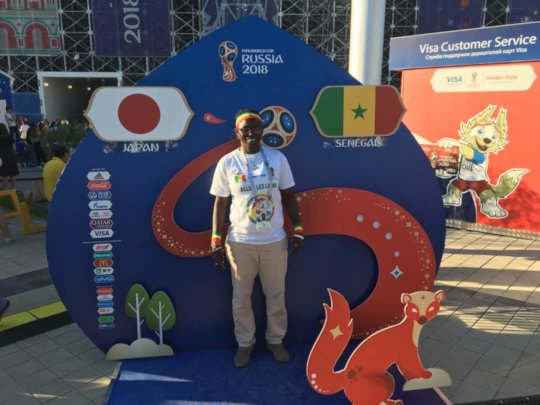 WARNING: Javascript is currently disabled or is not available in your browser. GlobalGiving makes extensive use of Javascript and will not function properly with Javascript disabled.
Please enable Javascript
and refresh this page.