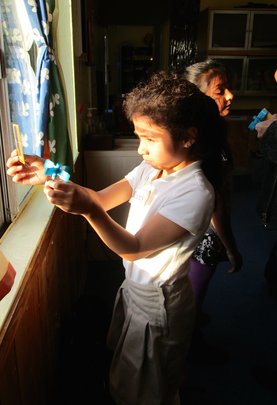 Learning through mentorship, and leveraging regional expertise and resources, is central to how Girls To Women operates. It's cost-effective, locally-relevant, supportive. And we see how girls light up when high-achieving, culturally-reflective women give them the attention and encouragement which they and all children deserve. Experience has shown us that the nature and quality of relationships motivates learning, and the directions which young people take, as much as any other factor one could name.
That said, we're having a lively Spring 2015 Semester here at 'g2W.'
Early in the term, we welcomed a group of prominent Silicon Valley women of-color to our facility. Our distinguished guests included Lisa Jackson, former US EPA Administrator and Apple Computers' Vice President for Environmental Initiatives, along with Apple's Global Energy Supply Manager, Ranjana Ninan. Girls were a little awed by our guests, and listened with rapt attention while Lisa and Ranjana described how Apple is working to source and use more renewable energy, develop energy-efficiency products, and advance 'clean-tech' and 'green-tech.'
Ranjana then led the girls in construction of their own miniature solar power stations, and our future scientists were amazed at how a shaft of sunlight could run a small motor, play digital music, or operate a calculator through the palm-sized units which they'd built. We couldn't have imagined a better way to turn girls on to Science, Technology, Engineering, & Math (STEM) learning.
We've always had STEM-related activities at g2W, whether it's been trips to Chabot Space & Science Center, sending middle-school girls to the annual Expanding Your Horizons Math & Science conference at nearby Skyline College, or running various STEM-based programming, such as TechBridge, onsite. And why not . . . Silicon Valley is projecting a shortage of technology professionals over the next decade or so, where, despite progress, women of color remain underrepresented in the workforce.
We also believe that successful learning and development can't all be between the ears . . . girls need to complement scholastic development with health and fitness. That's why in 2012 we first honored one of our own organizational mentors, Mari Wright, with a community-based 5K health and fitness fun-run at the adjacent East Palo Alto Baylands open space area and park. March of this year saw our 4th Annual event, with hundreds of local residents, local and regional elected officials, business sponsors, and general community participation. The 'run-up' to the event provided a focus for programming and lessons on good nutrition, exercise, the value of outdoor time, and healthy lifestyle choices generally with the girls and their families. It just makes sense that a healthy body and a mind that is ready and capable of learning go together.
Here mid-Semester, our academic support program is in full swing; the current version of our math tutoring program which we began last fall (and reported on in our previous update) has worked out very well indeed. We're pleased with student, parental, and classroom teacher feedback, and on the jump in comprehension and math scores which our youthful scholars are exhibiting in response. The girls who go on to engineering and other STEM-related disciplines will need strong math skills, and we're laying the best foundation which we can for them.
Meanwhile, it isn't too early to begin planning for our 9th Consecutive Summer Session. Staff, Board Members, and Volunteers are already at it. Partial funding for Summer 2015 is secured but we're depending on our generous individual donors to help make up the difference between now and late June.
Thanks to all of our GlobalGiving donors for your support. We couldn't do it without you!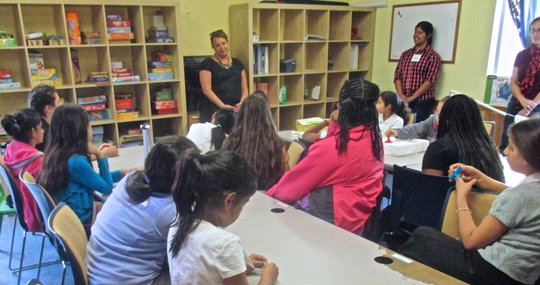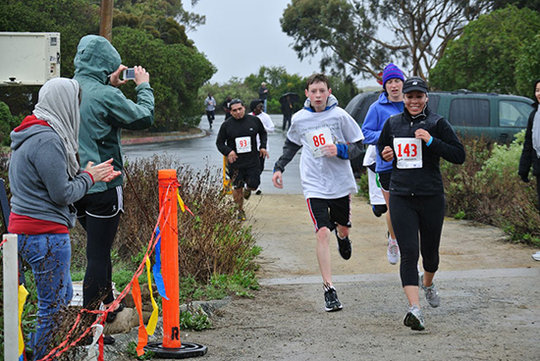 Links: