Inspired2Become - youth reaching their full potential

What we do every month to get the youth inspired!
Alternative action sports by Chris
-New ramps, 2013 is here!- We built some smaller ramps for outreaches and demo's. We are hoping to build some great ramps this year for the youth!


-Protective gear for kids!-


-I2B Gordon's Bay skim club is growing fast- This club started with a bang. It went from 3 members to 13 to kick-start the year.


-Inspired2Become visits home town- A sure highlight for I2B since we started end of 2010. Fanie and I have been wanting to give back to our "roots" for a long time. We had the privilege of visiting our old high school, Hentie Cilliërs, in Virginia in the Free State on Friday morning 25 January. We shared our testimonies, showed some video clips and I did a rollerblade show. Some more pics below.


I2B with Mr. Andrè Vorster, the Principle of Hentie Cilliërs High School.



Athletics for people with disabilities by Fanie
-Inspired2Become visits home town- Anrune' Liebenberg was part of I2B visiting Hentie Cilliërs High School. Here are some photos with the teenagers and teachers.


-Shofar first year's camp- Myself and Arnu Fourie were guest speakers at the camp.


The first years doing their morning exercises.

Links: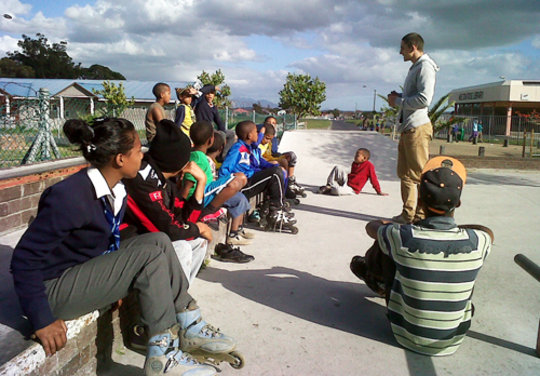 -Fanie back from Paralympics- Now that Fanie is back from London he gets asked to do talks all over. He came to some of the skate clubs to share his experience and show the kids his medal.
-GlobalGiving September Challenge- A very big thank you goes out to all who supported us in September in this challenge. We needed to raise $4000 from 50 unique donors in order to earn a permanenet spot on the GolobalGiving website that will enable us to receive donations from USA. God is so good and you guys are so supportive! We made it! Thanks Lord!
-I2B sponsored the mini ramp to Son Surf Strand- The Rietenbos Primary School project didn't work out so we decided to move the ramps again. Over the school holiday some metal sheets were ripped off the ramps and stolen. The Cloetesville skate club had to move back to the broken down tennis courts. We are looking to fix it up and turn it into a skate park for the youth in the future. The Son Surf guys are very happy about their mini ramp. Was a tough job to move it.
-Paralympic and Disability Awareness day with Bridging Abilities- We held a day where schools all around Western Provence came to hear some of the stories of the Paralympic Games and participated in fun activities.
-New skimboards- We received some new skimboards for our clubs to use. These boards are stronger and easier to ride waves with. The kids enjoy it so much!
-We also sponsored some protective gear to some of the club kids.
Thank you for your support and interest!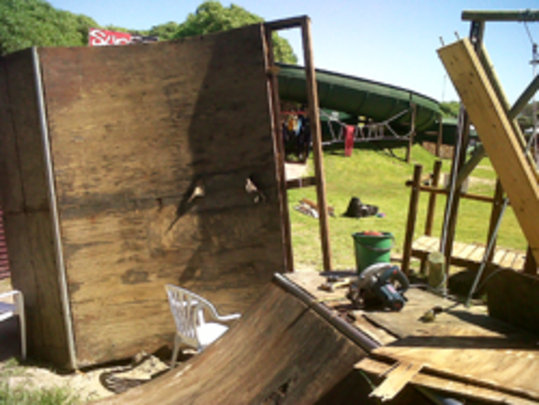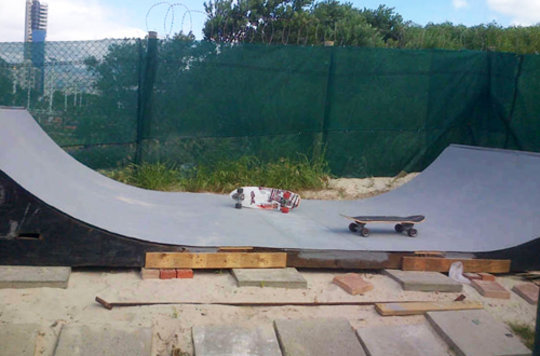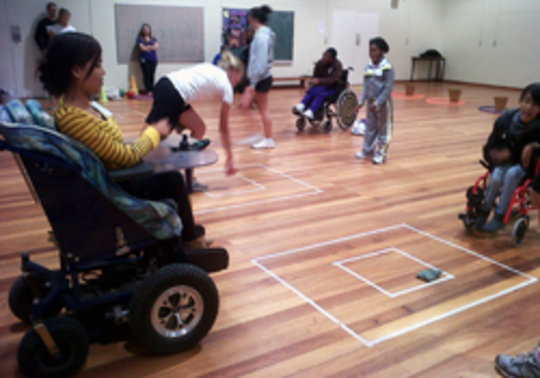 Links:
WARNING: Javascript is currently disabled or is not available in your browser. GlobalGiving makes extensive use of Javascript and will not function properly with Javascript disabled.
Please enable Javascript
and refresh this page.