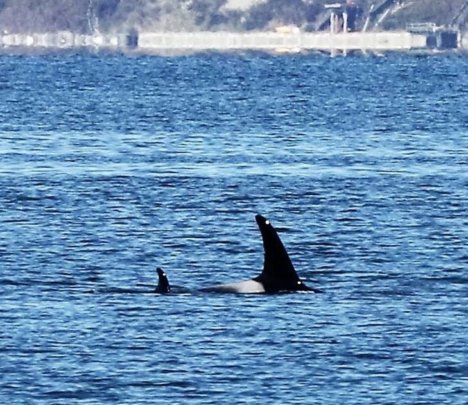 This update is a bit longer than usual, but in addition to our usual updates on Orca and Humpback whales, we have additional important news to share about the endangered Southern Resident orcas.
Since our last update, Inland visits by J, K, and L pods to the San Juan Islands and British Columbia increased quite a bit in August and September, but most encounters still consisted of unusual combinations of the pods spread long distances. Families often foraged and traveled in ones and twos, some days the entire clan was spread for miles. What used to be time for the fish eating Southern Residents to join up for socializing and bonding has decreased dramatically over the years, far moreso this summer, as they expend much of their time and energy apart from one another in search of declining numbers of Chinook salmon.
October 1st marks the time we anticipate the Southern Residents will travel further inland following Fall Chum and other salmon into Puget Sound. This year Sunday October 2nd was the much-anticipated day. After spending the morning off San Juan Island, members of J & K Pods, and L87 (who travels with J pod) kept a southeasterly course, spent several hours traveling, foraging and socializing in eastern Juan de Fuca together. Once it was clear they set their sights on Admiralty Inlet we sent out the alert to our network of volunteers, some who happened to be out on the water and others who readied to line the shores.
The pods held a steady course and entered Admiralty Inlet that afternoon making Point No Point, Kitsap by nightfall. They stayed overnight and left the next day. Whale Sighting Network Coordinator Alisa Lemire Brooks took a video of this first visit on Oct.3rd. As of October 24th, members of Js, Ks and L87 have returned each week since. So far, there appears to be only enough salmon to sustain overnight excursions into Puget Sound.
Update on Status of Southern Resident orcas from the Center for Whale Research
On August 23rd the Center for Whale Research announced the sad news that 42-year-old J14 Samish (matriarch, mother, and grandmother) was missing and presumed deceased. Later that day, they also released more upsetting news that 23-year-old J28 Polaris (mother to J46 Star and young calf J54 Dipper) was looking very thin and thought to be in her last days. J28 had been seen through mid October, mostly trailing behind, but still alive and traveling with her extended family. Having a committed crew of volunteers helps in the cooperative efforts in cases such as this to keep an eye out for J28 and her offspring and document her presence, travels, and behaviors. But sadly, on Oct. 28th, the Center for Whale Research made another announcement: as of Oct. 19th, J28 Polaris was missing, and her 10 month old calf, J54 Dipper, was seen traveling with his sister and cousin looking very thin. By Oct. 23rd, researchers took what likely were the last photos of Dipper, being held up by his sister and cousin, and then later being carried on his sister's back, taking his last breaths.
These three recent deaths bring the endangered Southern Resident Orca Community down to only 80 orcas, and unless something is done soon to increase availability of Chinook salmon, this number will continue to decline. Orca Network and our Whale Sighting Network are working with other organizations to educate and advocate for salmon and habitat restoration - if we don't increase the runs of endangered salmon, we will not increase the numbers of endangered Southern Resident orcas.
On to happier news ~
Bigg's killer whales or Transients (mammal eaters) are still benefiting from an abundance of prey. September brought with it many gatherings or "superpods" of several different matrilines in many places throughout the Salish Sea. One such large gathering, consisting of about 20 individuals, spent time in Puget Sound early September exploring the many bays, inlets and wide expanses together in search of seals, sea lions, harbor porpoise and other plentiful marine mammals. Enjoy this beautiful video of Bigg's orcas in Admiralty Inlet, filmed Sept. 6th by Alisa Lemire Brooks.
Since our last update, Humpbacks began their comings and goings to inland Puget Sound, though not in the numbers we had during this period in 2015. However, as we get further into the Fall, their numbers are increasing; we've had near daily sightings of up to four or five at a time in Puget Sound throughout recent weeks. This wonderful video of a pec-slapping humpback was filmed by Alisa off Edmonds, WA on Sept. 25th. And this longer and incredibly beautiful video by Alisa is of BOTH Southern Resident orcas AND a Humpback whale in Puget Sound from Oct. 24th - showing the amazing juxtaposition of these beautiful cetaceans in an urban marine setting.
This Fall Alisa held two trainings for 45 new Whale Sighting Network volunteers. This group of dedicated whale/marine mammal enthusiasts (including three youth) learned how to Identify, observe behaviors, document and report on the many different species of cetaceans who call Puget Sound home for part or all of the year. Volunteers new and old continue to share their knowledge and help educate the general public on the whales they are watching including information about whale culture, feeding habits, and habitat and prey needs.
It is with the generous support such as yours we are able to continue the Whale Sightings Network. We are grateful for your care and interest in the whales and your support of the work we do. Having volunteers on shore to scout, spot, share ID's, photos, and record observations helps researchers and those compiling data to know who is present and assists in piecing together the bigger picture of the current state of the many populations of cetaceans in Puget Sound and the greater Salish Sea basin. This is especially important this winter as the Southern Resident orcas spend more time in Puget Sound, and researchers are eager to see what salmon they are feeding on, and observe any additional deaths or births among this fragile population. Anyone in the Pacific Northwest can take part in our Whale Sighting Network - here is how you can help.
The whales and we whole-heartedly thank you for your support!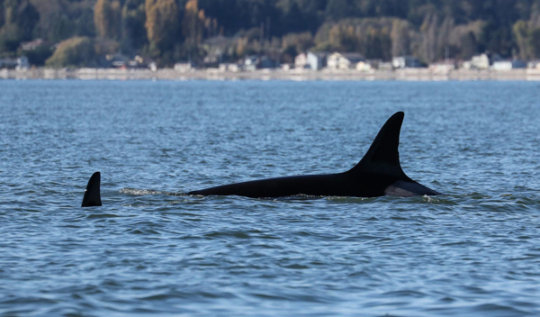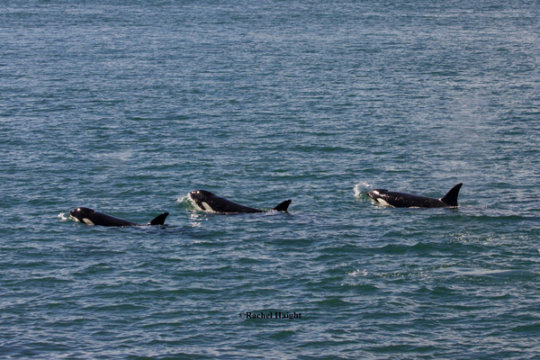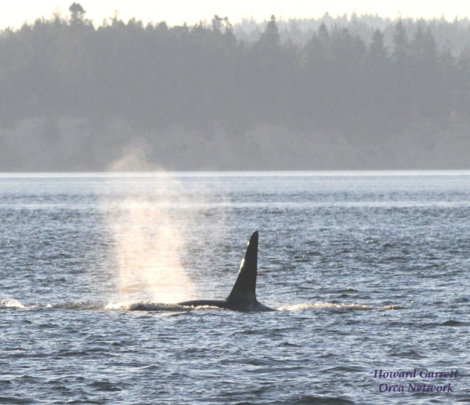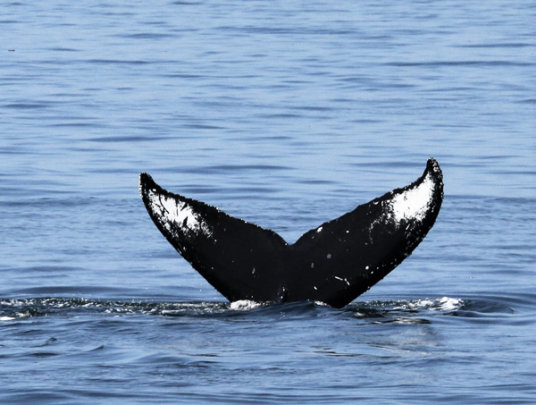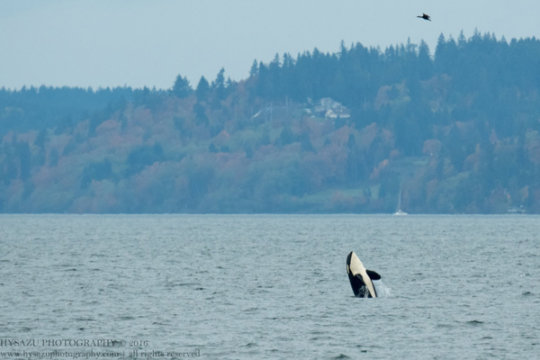 Links: