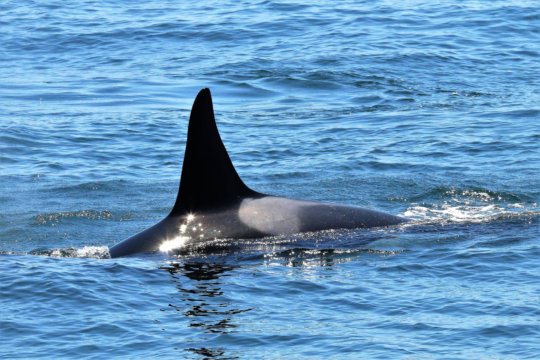 SOUTHERN RESIDENT KILLER WHALES
"Our hearts burst happy with the news that J pod was encountered off Sooke the morning of May 7th heading east. Js continued the journey towards Race Rocks, Victoria, and Haro Strait , making the west side of San Juan Island and passing Lime Kiln State Park early/mid afternoon. They continued north. The morning of the 8th members of J pod were encountered in Rosario Strait and again went about their business of searching for salmon on their travels north to Georgia Strait."
That was the first for the spring inland travels by Southern Residents. Js came and went a few times, the L12s came in mid June and other members of L pod peeked in late June but there was not enough Fraser River Chinook salmon to bring them all the way inland.
The K14s showed up with J pod and L87 at the end of June and stayed inland for a few days up north before heading out overnight June 30th/July 1st. It was another 17 days before any residents were seen again. July 17th members of L pod made it to San Juan Island where they spent some time and left the next day. July 23rd brought the L4s in the morning while J pod & L87 (who travels with J pod) and other subgroups of L pod came from the west. They all met up off San Juan Island, shuffled back and forth before committing to heading north, and by mid evening they were approaching Canadian waters. It was a beautiful and special day watching this many residents spending the entire day foraging and socializing off the west side. It is sad and concerning that it is a rare occasion and we still await the arrival of the rest of K pod. Albion test fisheries counts tell us Fraser River Chinook salmon numbers are flatlined, there just isn't enough food to bring and keep the residents fed while inland. Historically some combination of Js, Ks, and Ls kept a daily presence off San Juan Island throughout the summer months, it just isn't the case any more.
BIGG'S/TRANSIENT KILLER WHALES
In the absence of Resident orcas, Bigg's/Transient killer whales (mammal eating type) have been overly abundant traveling in family groups and large gatherings on a daily basis around the entire Salish Sea basin. The influx and prolonged stays of Bigg's comes and goes. However, smaller groups and single matrilines continue to cruise inland waters most days throughout the Salish Sea in search of seals, sea lions, porpoise and other marine mammals.
In our last report we included the group that came in at the end of April. Many of them stayed over a few weeks cruising the South Sound.
Monday May 8th at least 4 pods were traveling together and/or in close proximity to one another in North Puget Sound when they gathered for a predation event off the shores of Richmond Beach in the city of Shoreline just north of Seattle. It was here many beach goers and those who follow whales stood awestruck as this superpod converged on a sea lion a few hundred yards offshore and then within feet of shore to recapture their tired and injured prey.
We have had consistent inland encounters this spring and early summer around Whidbey Island and all of inland Puget Sound as these larger groups come in together, split off from one another, regroup and split in different configurations. Two matrilines that have been traveling regularly together (T34s and T37Bs) include two new calves, T34B and T37B2)
HUMPBACKS
Humpbacks have been keeping a regular presence with growing numbers as summer progresses. One individual, known humpback BCX1251 "Orion" was documented regularly for about five to six weeks beginning at the end of April, feeding from Edmonds to Tacoma. Another humpback with no official ID (who has a distinct dot on her/his left side dorsal) spent two months in South Puget Sound, primarily keeping to Case Inlet. Others joined this whale at times in the South Sound, while others have come and gone throughout all areas of Puget Sound. Just this week an unidentified humpback who was photographed in Rosario Strait on July 10th, was photographed south of the Clinton ferry dock on South Whidbey July 22nd. It was our sighting network that allowed us to make a match.
GRAYS
A few of the grays from the returning population of Gray whales known now as the North Puget Sound Grays (or "Sounders") stayed around North Puget Sound until the latter part of May. Grays #22, #44, & #383 were confirmed on May 6th and #22 was again confirmed from air during feeding pit surveys conducted on May 21st!
Our sighings network received many reports of Gray whales in Birch Bay early to mid May where there had not been sightings or reports for many years.
We have also received reports (with photos confirming grays by Cascadia Research) of at least two other stray grays off North Seattle July 6th, at the same time two others were off the west side of Whidbey near Anacortes. (Alie Perez, Cascadia Research, ID'd one of them as female CRC698, " a well known PCFG (Pacific Coast Feeding Group ) animal who has been seen every year since 2002 but never in the Sound…"). That is at least four gray whales in the month of July!
Some things remain somewhat predictable while others are changing dramatically. We are now regularly seeing mammal eating orcas and humpbacks inland Puget Sound nearly year round, and now occasional healthy stray grays which sometimes leads to confusion and misidentification as people adjust to the changes. For example, one whale mid July was reported as as a gray, a humpback, and an orca in part because people may not yet be aware other species are recolonizing and now calling Puget Sound home once again. Our network also provides a place to report and keep track of unusual species such as the pod of Common dolphins we've included in previous updates of whom five to six remain, and occasionally a larger group is seen. Their presence allows us the opportunity once again to educate people of the different species, who is native and who has found themselves in waters outside their usual range.
We work diligently to educate and keep everyone current on the commonly seen species, rare species, and recolonizing species they are encountering so we can keep as accurate a record as possible. Without support such as yours, we simply could not keep up with the ever-growing volume of sightings and reports, which increases the amount of time to educate our Whale Sighting Network followers and contributors on the various whales, their current status, the challenges they face, how to safely and respectfully share the water (Be Whale Wise boating regulations) etc. These reports are also shared with researchers and agencies around the Salish Sea and beyond, so they contribute important data to those working to understand changes in habitat for the many different species we are fortunate to see in our urban and rural waterways.
We hope you have enjoyed this update and the photos and videos of the beautiful whales of the Salish Sea. If you would like to be on our Whale Sighting Network Email list to learn more about these whales, go to www.OrcaNetwork.org and click on "mailing lists" in the upper right hand corner to sign up.
With heart-felt appreciation of your care and support of the whales and the work of Orca Network's Whale Sighting Network, thank you!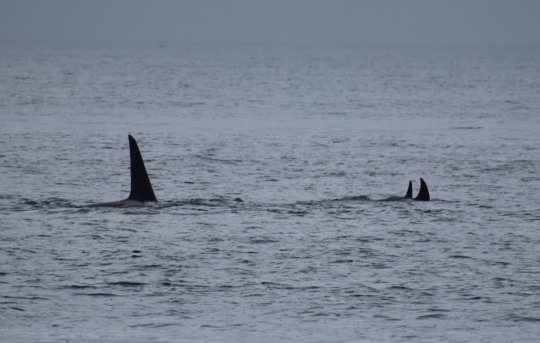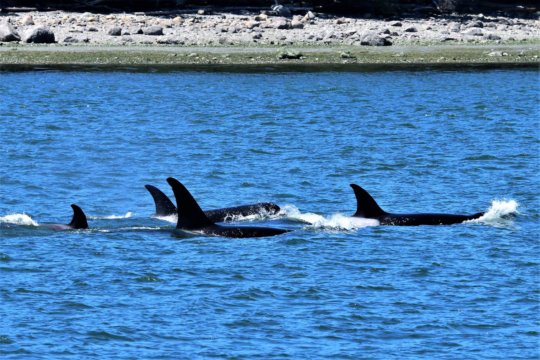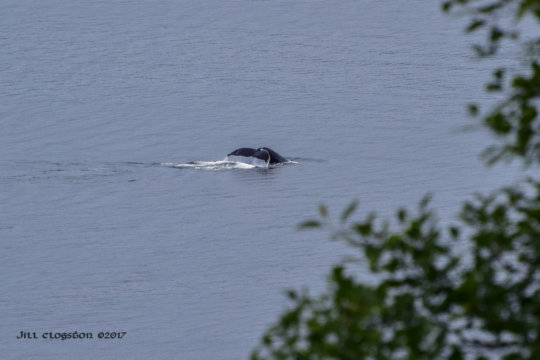 Links: