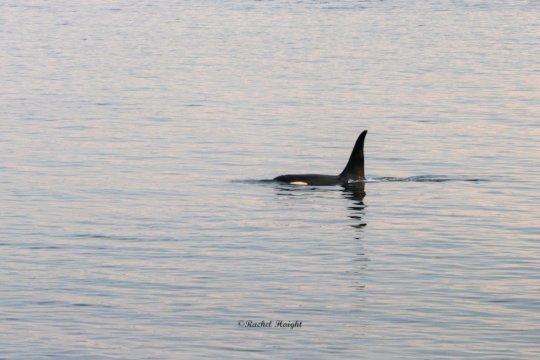 SOUTHERN RESIDENT ORCAS
Joy reverberated through the community when J pod and most of L pod came to the inland Salish Sea on June 11th, the first by any Southern Resident orcas for nine weeks. Their presence was bittersweet with the sad news from the Center for Whale Research that 23 year old L92, Crewser was missing and presumed dead. L92 is usually seen with his aunt L90, who was seen in recent encounters, with L92 nowhere in sight. With the loss of this lovely young adult male, the population of the Southern Resident orcas is now down to 75 individuals.
CWR's Press Release: June 15, 2018: L92 - Missing Southern Resident killer whale is presumed dead
Since their June 11th arrival, J pod and most of L pod have come and gone several times. K pod has yet to come inland, but was seen off the west coast of Vancouver Island one recent day, and all three pods have been seen in western Juan de Fuca Strait this first week of July, but none have come inland. The absence of J, K and L pod in their historical summer core habitat speaks clearly to the current conditions; no spring Fraser River Chinook salmon, no Southern Residents in the Salish Sea.
On one of the few days Js and Ls have been inland, members of L pod chose to exit through Cattle Pass on summer solstice Thursday, which is a rare occurrence. Here is VIDEO of them tightly grouped exiting the pass.
BIGG'S/TRANSIENT ORCAS
Early April one of our Whale Sighting Network volunteers was first to photograph a new calf in Puget Sound later determined to be T65A6, the sixth calf of T65A, one of the more "resident" Transient pods to this region. After a short stay in the Sound, they spent two weeks in Hood Canal, and have traveled deeper into Puget Sound and stayed inland Salish Sea ever since, primarily around the San Juan and Gulf Islands the month of June.
You can meet the new calf T65A6 in these videos, first when she is just weeks old and a month older: May 1st in Hood Canal and June 5th Carr Inlet, southern Puget Sound.
The ongoing presence of Bigg's (mammal eating orcas) has become the norm. Some of these families have been seen nearly every day for the past many weeks in the Salish Sea. Sometimes they are joined by families who haven't been seen for many years (if at all) which is the case this past week when the T176s and T175 showed up providing researchers an opportunity to get out with these whales we know little to nothing about, and our Whale Sighting Network the opportunity to assist in documenting their travels while here.
GRAY WHALES
2018 was an extraordinary year with the returning Sounders (North Puget Sound Gray whales), who as reported in our last update were joined by one known (Pacific Group Feeding Group #185) and two unknowns who fed along with them in the mudflats of North Puget Sound. Through our Whale Sighting Network, volunteers, and cooperation with others, we were able to get great documentation on travel patterns, feeding hot spots (record number of feeding pits), socializing behaviors, etc. throughout the spring. This summer we have also been tracking and documenting the continued presence of PCFG 185 who is feeding in Possession Sound (see July 3rd video), as well as the second unknown who is keeping to the Oak Harbor area of Whidbey.
The changes over the past several years: residents forced to shift their core feeding areas; mammal eaters keeping year round presence in the inland waters; two new gray whales taking up residence in North Puget Sound; humpbacks recolonizing; and other species showing up, like the bottle nose dolphins, has kept our Whale Sighting Network extremely busy. Participation in the WSN is ever growing and continues each year to be more active than ever. Our Whale Sighting Network provides a central place to collect data for our Whale Sighting Reports and for reserachers and agencies across the NW Region, but also provides an inclusive public place for anyone to contribute sightings and keep current with the latest research and updates on all of the many cetaceans who call this place home.
We simply could not do this work without support from people like you! With heartfelt appreciation on behalf of the whales, thank you ~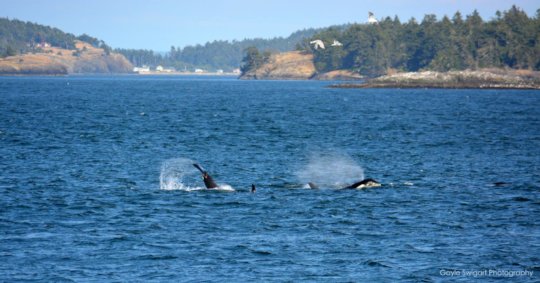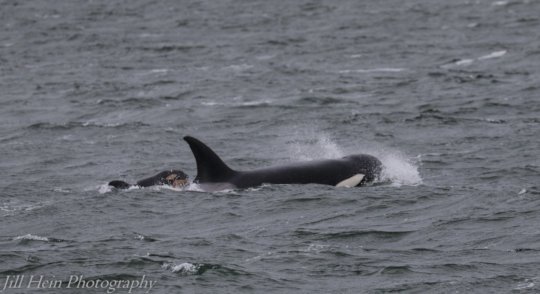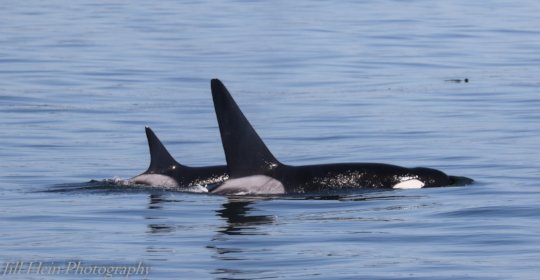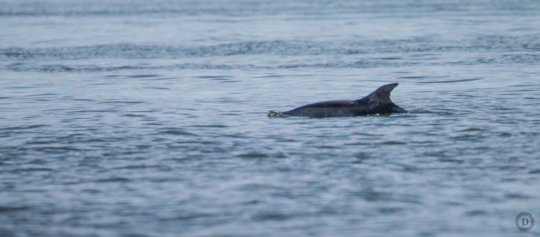 Links: