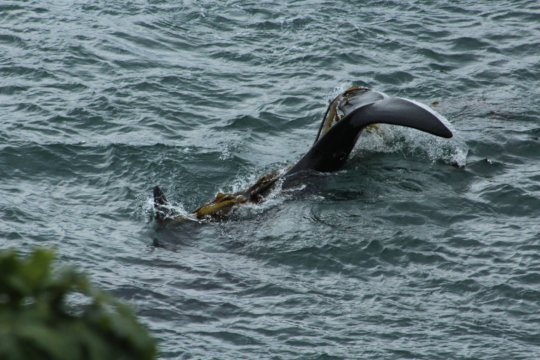 SOUTHERN RESIDENTS
Traditionally members of the Southern Resident orcas come inland and forage on Fraser River Chinook April through September and into October. This spring/summer with very low salmon returns, Js, Ks, & Ls stayed away, spending most of their time foraging off the coasts of Washington and Vancouver Island, BC. This year most of May and all of June passed before any of the residents returned to what historically has been their late spring/summer habitat. It wasn't until July 5th before residents made their way all the way in, finally making the west side of San Juan Island for the first time this summer. Vocals from all three pods could be heard via the hydrophones by us, volunteers and others listening in, but as is sometimes the case, L87 Onyx was the only L pod member present along with Js and Ks. Hearts swelled meeting the newest member J56. The group shuffled up and down the island, then headed north, and the next day headed back out west indicating there wasn't food to keep them here. Another six weeks would pass before any Southern Residents returned to the inland waters.
In the interim, the Center for Whale Research announced on August 6th the heartbreaking news that one member from each pod, J17 Princess Angeline, K25 Scoter, and L84 Nyssa, was missing and presumed deceased, bringing the total population back down to just 73 members. CWR's News release with beautiful images of J17 Princess Angeline, K25 Scoter, & L84 Nyssa can be found HERE.
Mid August J pod ventured in again making Haro Strait sometime the evening of August 14th. Over the next week some came and went, then on the 21st the J16s, along with Ks, and part of L pod came in from the west while the rest of J pod was coming down from north. Some of our staff, volunteers and many others waited at Lime Kiln and other places along the west side of San Juan Island in hopes of what was looking like a potential superpod, but the meet up took place further south after dark and wasn't a true superpod since all members were not present.
Fall is approaching - the time Southern Residents begin their forays even further inland to feast on Puget Sound chum salmon and the time we gear up, hit the bluffs and beaches in hopes to see our orca friends while we gather data on their foraging & socializing behaviors and travel patterns. For over two decades, our Whale Sighting Network has been a vital tool in helping track the fall/winter inland movements of our beloved endangered Southern Residents and the shifts the pods have made in hunting the now scarce salmon once so abundant.
BIGG'S TRANSIENTS
In contrast, an abundance of prey (marine mammals) means Bigg's Transient are doing very well. Hundreds of individuals have traveled these inland waterways in family units and larger groups throughout the spring and summer. These mammal eating type orcas can be found and have been documented throughout the Salish Sea everyday.
Some special individuals of note:
A pale calf was born to T46B1. This rare whale has been given the designation of T46B1B Tl'uk (see photo below),
T60 showed up with a new calf designated T60G, the first G in the Salish Sea that we know of (see photo below)
T137A: Late August word that this 17-year-old son of T137, had been behaving abnormally and was struggling to keep up with his family (but who kept a nearby presence, circling back to be with him). Everyone in the whale community was put on alert to keep an eye our for this family, T137A especially. We put our WSN volunteers on alert when he and his family showed up inland Puget Sound. With the help of PWWA, Orca Network staff & Whale Sighting Network volunteers, naturalists and researchers were able to collect images over a two week period which eventually uncovered a gaping wound to his peduncle (see photo below). Much to everyone's relief, T137A is showing signs of healing both at the wound site and in increased beahvioral activities (tail lobs, keeping up with family, etc). We all hope he his recovery is to an optimum.
GRAY WHALES

Several 2019 new gray whales stayed around Northern Puget Sound into summer and one is still around! 2019 newbie 2253 has been keeping a presence off West Whidbey as recently as late August. 2252 and 2256 also kept a presence well into the summer months.
Sadly in early July another gray whale succumbed and died in our inland waters. After spending several weeks mostly keeping to the upper areas of Case Inlet in southern Puget Sound, an adult male moved south where he died in Budd Inlet, Olympia. Over a three-week period Cascadia Research, NOAA Fisheries and the West Coast Stranding Network team were able to monitor this gray in large part due to our forwarding near daily updates from neighbors and volunteers, sightings which streamed in through our Whale Sighting Network. We were saddened this being lost his life, but relieved his suffering came to an end. Appreciation to the residents, guests, and WSN volunteers who kept an eye out for him and who privately provided updates on his whereabouts which we could pass long to the stranding team. You can read Cascadia Research's report HERE (warning - this report is about a dead stranded whale and contains graphic photos).
We continue to keep up to date on the Gray Whale Unusual Mortality Event (UME) at NOAA's Dedicated UME Website (warning - this website contains photos of deceased gray whales, but is the only site with complete and constantly updated info. about this issue). Also, see our report on the Gray Whale UME in our Central Puget Sound Marine Mammal Stranding Network Global Giving Report HERE.
HUMPBACK
Herds of humpbacks gather out west in Juan de Fuca and others in smaller groups throughout the inland waters of the Salish Sea, including a much beloved whale named Two Spot who shows fidelity to Puget Sound. "Two Spot" first showed up in 2015 and has returned each year since. Lately he has been found hanging out in the northern part of the Sound around Edmonds/Kingston, often in the company of at least one other, this week there has been an unknown juvenile and several others coming and going.
With all the population declines, growths, deaths, births, habitat changes, entanglements, strandings, etc., we simply could not do this work and be as effective getting word out, training volunteers and educating the public, without your contributions which help keep this Whale Sighting Network moving forward.
For the whales we extend our deepest gratitude for whatever you can contribute at this time ~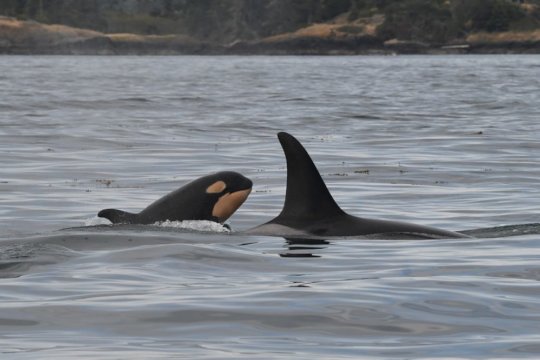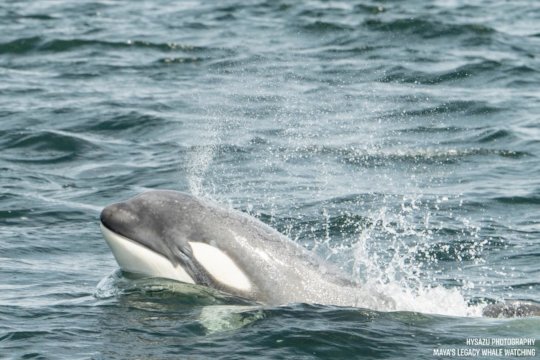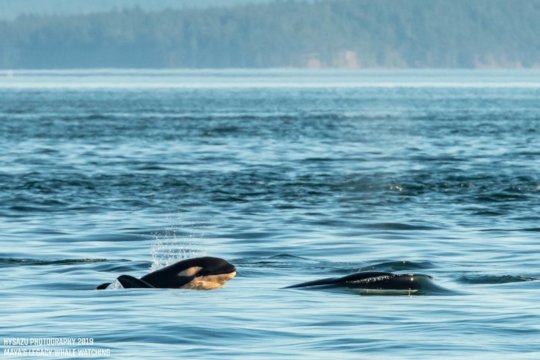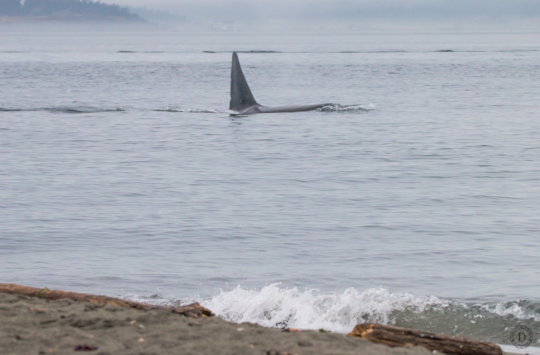 Links: