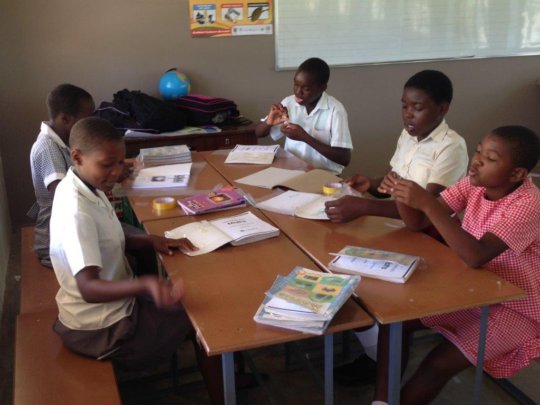 Dear partners,
Thank you very much for your support in helping to send back 21 children to school in 2016. You have done it! And most importantly some of you have continued to support us on a monthly basis to keep the children in school. Keep the good work going.
I am writing to update you that all the 21 children that you supported to be reintegrated beginning of the year are still in school. That's a success. In preparation for reingration of some more children in 2017, we are currently deactivating this project for some few months. We will bring it back with a new target for 2017 towards the end of the year. I encourage you to keep supporting us through the main project, " Second Chance Education for orphans in Mbare" We are still running the catch-up classes at our center in preparation for reintegration. Currently we have 112 children attending classes. And for those who contributed to the building of the classrooms, the children are attending the lessons in a warm environment this winter-this year have been very cold in Zimbabwe. Thank you again.
We still need text books, work books, furniture, food, computers, school fees for reintegration to support the children to access basic education. Kindly envite your friends and family members to like our facebook page : Chiedza Child Care Center and give online.
This project has been wholly sustained by people like you, keep telling others.
With gratitude,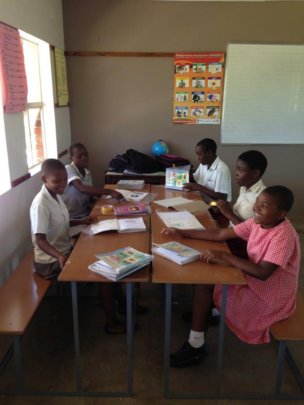 A warm hello to you Friend and Partner,
Thank you so much for your continued support to our " Second Chance Education Program for orphans and other vulnerable children in Mbare" We are still continuing to provide catch up lessons to the orphaned and vulnerable children in our Mbare community. This year we have 109 boys and girls coming for the lessons. Most of these children when they come , are not able to read or write properly or at all.
This term we have been spending some time with the children and trying to understand, what has been the most interesting part of their learning. One of the children exclaimed, " READING!"
Shamiso* explained that reading has opened her world. She realised that life wihout reading is like walking in the dark. It was lifeless. She added that with reading she can now read novels, magazines, labels, posters and can now make sense out of life. This is the impact that you are making in the lives of these disadvantaged children. Shamiso said she is ready to pursue her dreams of becoming a nurse since she is now able to read.
This is all because of your support. Thank you so much. You can continue to support children like Shamiso through giving on our project. You can also like us on Face Book : Chiedza Child Care Center. $10 is enough to buy exercise books for the whole year for one child. We still need stationery, texbooks, furniture and uniforms for the children. A little goes a long way. Kindly invite your friends and family to also give to our cause.
Kind regards,
Title of Report : Chiedza reintegrates 21 children into formal schools
Project Title: Send 21 orphaned children back to school! (22766)
A warm hello to all our friends and partners!
This time around, the good news that we have is that in January 2016 we managed to reintegrate into formal school 21 children as planned. We thank you for your usual and historical support. The children are now enrolled in a formal school called Gwinyai Primary located in the hearts (Mbare community) of Harare Southern district of Zimbabwe. We wish them in all their endeavours. Now that the first school term is ending on the 23rd of March 2016 we will assess their school performance and share with you!
We are continuing with the second chance education program at our centre, we now have a total of 114 learners including 21 new ones who replaced those who were reintegrated into formal schools. This year will be an exciting year for the children in the second chance education program because we came up with an innovation which will see them improving their English communication skills. We identified a local volunteer who will train and mentor some of children on social skills, presentation skills using both formal instruction and interactive sessions such as role plays, quiz and poems. This will help the learners to improve their English command.
More exciting news very soon!
Mr. Felix Madya
M&E Coordinator
Chiedza Child Care Centre
37 Strachan Street
Ardbennie
Harare
Zimbabwe
Cell:+263 773 799 316
WARNING: Javascript is currently disabled or is not available in your browser. GlobalGiving makes extensive use of Javascript and will not function properly with Javascript disabled.
Please enable Javascript
and refresh this page.