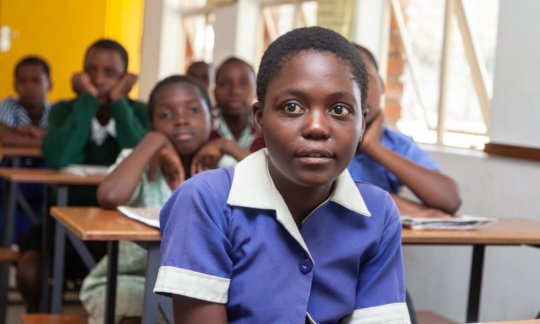 Dear Friends and partners,
I am happy to share one of the learners' story who is happy with your support.
"Keeping the light on in one of the darkest periods in the country's history is what Chiedza is doing. Like the name suggests for Florence, Chiedza has indeed brightened her path. From a very young age she experienced limited access to the basic essentials of life, education her very means to rise up from a vulnerable past, a past shadowed by poverty. Florence's parents separated and she was left in the care of her mother who doesn't go to work and her father relocated to Mozambique where they originally come from. In the care of a mother who does not go to work her dream of getting a decent education that can help to escape the clutches of poverty was shattered.
She dropped out of school in 2015 while doing form 2 in Tafara and spent the whole of 2016 at home doing menial jobs like selling on her mother's small vegetable stall, would also participate in maricho, helping other people in their fields or doing laundry for others. In the desperation of the moment Chiedza came to the rescue, Florence moved in with her 33 year old sister who stays in Matapi flats in Mbare. Florence enrolled at Chiedza in the second term of 2017 and she proved herself among her peers. She wrote her O' levels in 2018 and passed with 6 subjects in one sitting an accomplishment she never thought she could achieve. This was another step towards her dreams. Through Chiedza's intervention she started school on the 11th of February 2019 Florence at George Stark High School for her A' levels. She is doing arts subjects, History, Divinity and Sociology. In her own words it is an unimaginable milestone in her life she said,
"Monday the 11th of February 2019 marked a new day in the life of a future lawyer that will forever be grateful to Chiedza for the opportunity they gave me, at some point in my life I was hopeless and never thought I would go beyond form 2 when my mother failed to raise money for my school fees, but now I am hopeful again and knows that one day I will be a lawyer fighting for the rights of children."
Law has always been her passion but her background threatened to choke and strangle her ambitions until Chiedza's intervention came at the right time. Now Florence and others with stories like hers can hope and dream again.
Kindly keep supporting our cause so that more children like Florence can benefit.
Dear partners and friends,
I want to take this opportunity to share that the Cyclone Idai was devastating. While a lot of immediated help was offered there is still a lot to be done to restore the lives of the affected people to nomalcy. It actually take longer to rebuild the lives of people than most of us would anticipate. Clinics, schools and livelihoods need to be rehabilitated. Let's continue to remember these affected families. Their situation is worsened by the protracted economic challenges and also the Elnino induced drought that has hit Southern Africa in 2019.
We have not received a single donation for this but would want to believe that you could have found a better way to support and would want to encourage you to continue with the good work.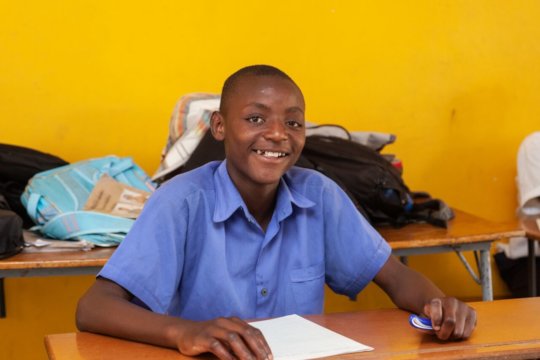 Dear Friends and Colleagues,
Without your support, a lot of talent would be lost. Future doctors, lawyers, teachers and so many professions would be lost without your support. Times are tough but you have remained in support of our never ending appeals to support children who have dropped out of school to get a second chance to access and complete basic education and secondary school. This time we are happy that your support has started bearing more fruit beyond reading and writing. We have 4 children who have successfully sat for their Ordinary level public exams in 2018. The children did not only manage to complete secondary school but have passed and proceeded to A level!
They are so close to fullfil their childhood dreams of becoming pilots, doctors, nurses, teachers and lawyers. We are forever grateful for your support. Due to the economic crisis that Zimbabwe is going through at the moment, more and more children need your support. The money is used to buy books, uniforms, pay school fees, volunteers stipends, buy food and furniture for the children. You know your networks better, kindly keep telling them about our cause.
You can also follow us on Facebook : Chiedza Child Care Centre
WARNING: Javascript is currently disabled or is not available in your browser. GlobalGiving makes extensive use of Javascript and will not function properly with Javascript disabled.
Please enable Javascript
and refresh this page.