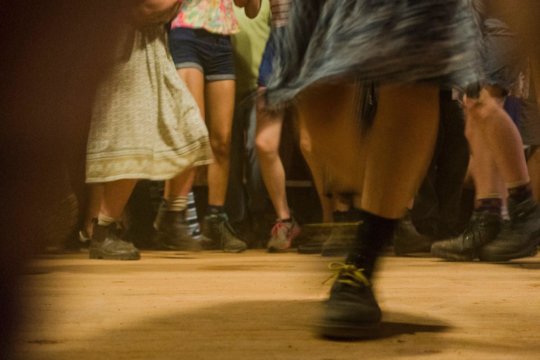 Hello everyone!

We have had another busy few months - Wollangarra's staff, directors and helpers have been flat out running lots of fantastic Stage One programs for first time Wollangarra goers.
A massive thank you to everyone who rallied up for the WoodChop weekend. The staff and directors were very appreciative for all the help in crafting, splitting and stacking of wood just in time for the wintery weeks ahead!
We also had our fantastic stage II's spend a week of their school holidays making a track upstream from Woll that forms part of our new local walk. The track looks amazing and it is no wonder because they worked bloody hard all week. Thanks stage II's, you rock!
We are in need of Woll volunteers! you need to be over 18 and have your working with children check, some outdoor experience would be grand and be able to get yourself out to Woll. Here are the following dates, choose one which will suit, then call the homestead to book it in. 51480492
August: 2-7, 12-16, 19-23, 26-30
September: 2-6, 16-20, 23-27
September 29 - October 4
October: 14-18, 21-25
October 28 - November 1
November: 11-15, 18-22, 25-29
December 10-14, 15-20
Wollangarra is also seeking one or two people to fill the position of Director/s from end of September 2019. Our current Directors and their family (Clare, Jay and Elliot) have done such a wonderful job directing Wollangarra for the previous two years, but it is time for them to move onto their next big adventure.
Check out the link below for the position description, and refer anyone who might be the next Wollangarra Directors.

http://wollangarra.org.au/direct-wollangarra/
The Highlight of June was the annual City Bush Dance! There was great dancing, plenty of food, drink and excellent company all led by the lovely Briagalong Bush Band! It was a great chance for Wollangarra and Mittagundi supporters to mingle and fundraise together so that more young people can have the Woll/ Mitta experience. We can't wait for next years event!
One last piece of news, the annual Stage III Trivia Night was last night and was a huge success! It was a fun competitive night full of general knowledge and general Wollangarra-ness. It is always a great night helping to support our young Stage III's in Melbourne in order for them to continue to fund their own stage III programs.


Remember, all donations made within Australia are tax deductible :)

We hope you are enjoying the Wintry weather!