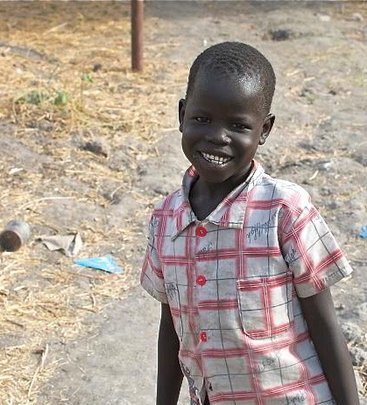 It was a historic day in Old Fangak. At the site of the village's first school, a team of drillers lead by ASMP volunteer Rob Crotty and Kenyan driller Patrick Kamanda finished drilling a well that will provide clean drinking water to Old Fangak's first school children.
The well will serve kids like Meequah, and internally displaced person from Pigi, who was displaced by conflict and came to Old Fangak seeking refuge. With a new school and clean water, Meequah has hope for a new future.
The intial reports were promising; at over 5 gallons per minute the new "School Well," is one of the best in the region and will provide a new life-saving water source. When the school is finished, the well will primarily serve the students, in the meantime other local villagers will have access to this desperately needed clean water.
Rob and Patrick lead a great team that not only provided another well, but continued training our local drilling apprentices like Thai Badeng, who is training to be a drill leader. Someday soon these local Sudanese will be drilling wells in other needy regions in South Sudan.
This work could not be done without your support... ASMP thanks our donors for making all of this possible. It is truly an amazing process when all of the pieces come together: our donors, our volunteers, and the local villagers with the support of ASMP to make life-saving changes in the region. Clean water will have an immediate impact in decreasing the disease burden that results from drinking contaminated river water.
ASMP is not stopping here... our vision will continue to "save lives through health, clean water, and agriculture." Please visit our website to see how you can help in this vital mission.
"We have the ability to provide clean water for every man, woman and child on the Earth. What has been lacking is the collective will to accomplish this. What are we waiting for? This is the commitment we need to make to the world, now." ~Jean-Michel Cousteau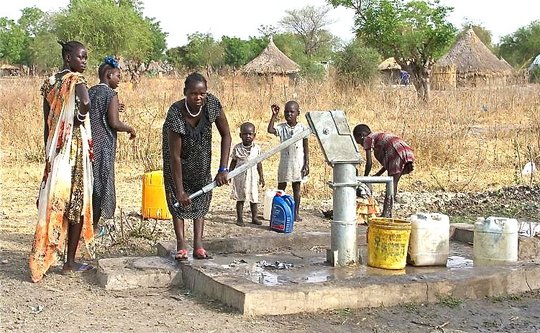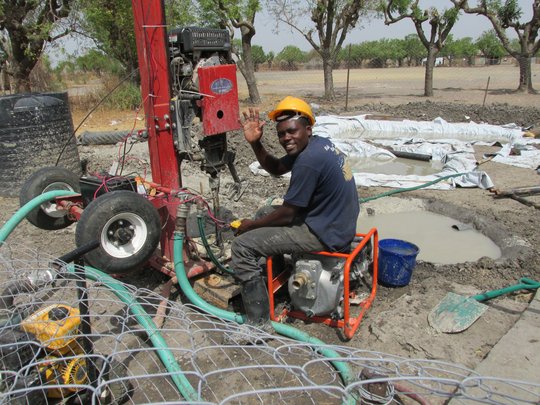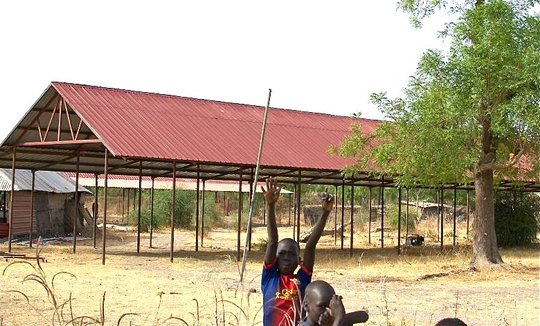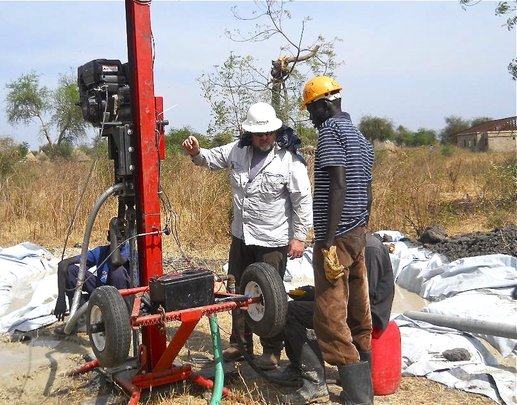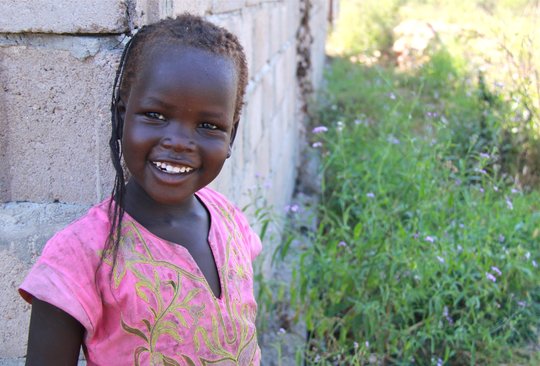 Links: