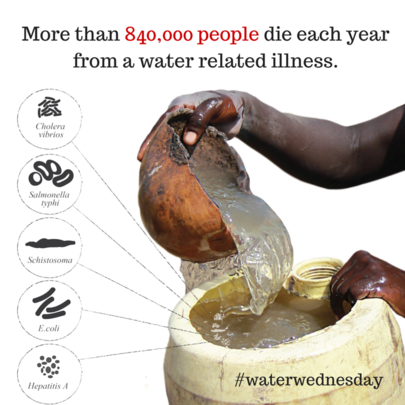 It has been four years since South Sudan became an independent country and less than two years ago South Sudan erupted into conflict. Since then human rights abuses have been rampant. Appalling and unspeakable crimes have been committed against growing numbers of innocent men, women, children and elderly. The fighting has displaced over 2 million people from their homes. We have remained hopeful that a peace deal will be signed and the conflict resolved, but as of yet there is no end in sight.
Before the crisis began the needs clean water projects were tremendous. Now, the needs are unprecedented. The security situation has limited the amount of humanitarian organizations that are willing and able to operate in South Sudan. We have been successful working under these conditions in the past and have every intention of continuing. Due to it's lack of infrastructure, it's remoteness and the ongoing civil war, Fangak County has remained underserved by aid organizations. Though there are several organizations working in the region, we remain the only one drilling water wells. In addition to the well for 400 school children, we plan to drill two other water wells this year - bringing our total to 16 wells in the region, serving 20,000 people!
Clean water is so important for so many reasons. One of them is the prevention of water borne illnesses. You may have seen in the news that there have been cholera outbreaks across South Sudan over the past several months. Cholera is a diarrhoeal disease that can kill within hours if left untreated and it's caused by a bacteria that lives in dirty water. We don't currently have a cholera epidemic in Old Fangak, which could be attributed to several things, but increased access to clean water is certainly one of them! That is a fact that we are very proud to have been a part of. We hope to continue to expand our clean water program and to one day give everyone in the region the opportunity to access clean water sources!
We are so close to reaching our goal for this project! Thank you to everyone who has donated to help bring clean water to 400 school children. Please help us complete this project by donating today!
Links: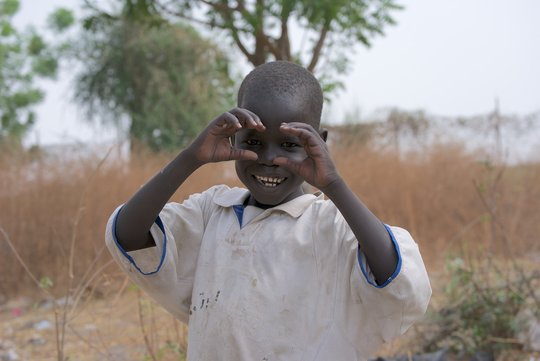 Access to clean water in South Sudan has been limited for a very long time... long before the start of the civil war in 2013, long before the country gained it's independence in 2011 and unfortunately, long before many of the people there today were even born. The sad truth is that as the rest of the world gained the capacity to increase access to clean water, much of South Sudan never did. Many people in South Sudan continue to drink dirty, unsafe water every single day – simply because that's all they have. Despite the lack of available clean water, the people in the part of South Sudan where we work are sitting on top of an almost UNLIMITED supply of fresh clean water. The problem is that it is about 120 feet below ground. We are helping them access it!
This ongoing water crisis coupled with the ongoing civil war has brought devastation to so many children. The war has displaced over two million people, forcing families to flee their homes and seek refuge elsewhere. The lack of clean water makes people sick. Children are especially vulnerable, particularly to diarrheal diseases. Almost 90% of diarrheal deaths in children in South Sudan are due to a lack of clean water and sanitation. There is hope!
Though we can't end the civil war, we can create access to clean water. Together we can save children's lives and give them hope for a better future. We are so close to our goal! Please help us bring clean water to a school where 400 children can quench their thirst for clean water while they quench their hunger for knowledge.
Links:
Over the last year bringing water to children in South Sudan has grown in necessity and complication. It has officially been one year since war broke out in the region. So far, tens of thousands of families have been forced from their homes, villages and communities. In search for safety, some 20,000+ refugees (Internally Displaced People or IDPs) have made their way to Old Fangak, formerly a village of 3,000. ASMP is on the ground bringing much needed support.
Last year, just before the war broke out we completed five new water wells. They have been critical in supporting the local villagers and now the IDPs. However, to be able to serve the needs of everyone more wells must be drilled, and fast! In the last several weeks our team of well drillers completed three new water wells and are working hard to build two more.
Water not only enables life but it is a prerequisite to life. We have the opportunity to provide life to thousands of innocent people displaced by the fighting of their countrymen. The water that we harvest will save lives. ASMP is in the right place at the right time.
Please consider donating today and thank you for your support.
Links:
WARNING: Javascript is currently disabled or is not available in your browser. GlobalGiving makes extensive use of Javascript and will not function properly with Javascript disabled.
Please enable Javascript
and refresh this page.