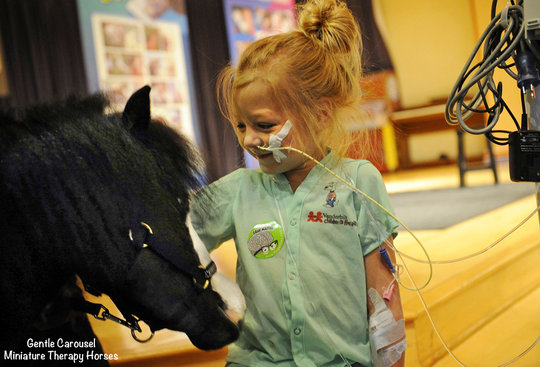 For the EQUUS Foundation, it's all about how horses move people beyond their boundaries. The impact of horses can be as simple as building confidence or as astounding as first words and first steps. Horses benefit people in ways that no other animal can.

In December 2012, CNN reported, "For a town that needs a hero, a hero is on the way. When the Newtown community was suffering from shock and immense sorrow from the mass murder of 20 children and six adults at Sandy Hook Elementary School. Magic answered the call.

"All of the horses from Gentle Carousel Miniature Therapy Horses are heroes but therapy horse Magic is the best known little hero," said Jorge Garcia-Bengochea, Magic's trainer and owner.

Travelling from Florida to Sandy Hook, Magic comforted over 600 parents, siblings and first responders including the only survivor of the tragedy. USA Today said, "Excitement surrounding the visit with Magic seemed like the beginning of a return to normalcy... like a step forward after weeks of grieving."

Magic visits over 35,000 adults and children each year, bringing her special love to where it is needed most - inside children's hospitals across the country and with families and first responders who have experienced traumatic events.

Magic was one of 10 horses that were inducted into the Horse Stars Hall of Fame in February 2015, a joint program of the EQUUS Foundation and the United States Equestrian Federation established to share the stories of amazing horses.

The EQUUS Foundation provides support to over 800 equine organizations across the United States. Donations are used to reduce the unwanted horse population, retrain horses for multiple careers, and make equine therapy available to more people.

There's no doubt that Magic has captivated the hearts and strengthened the spirits of thousands. Great things do come in small packages.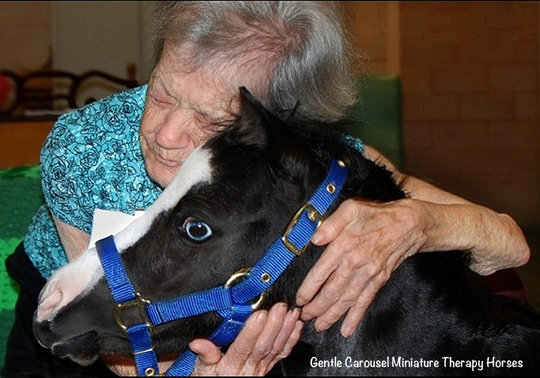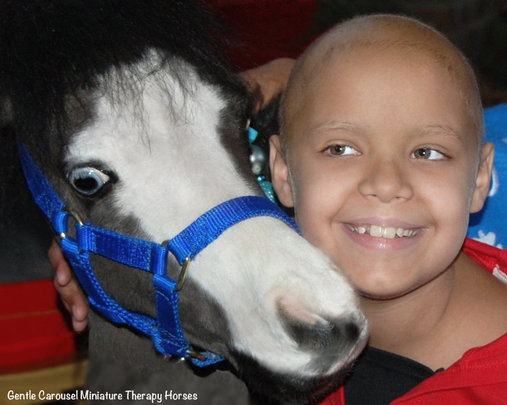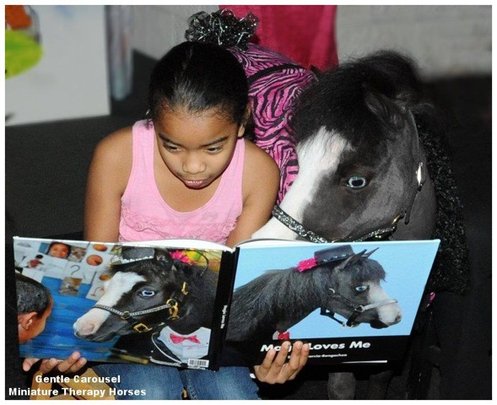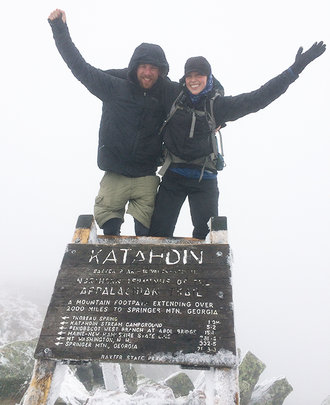 On September 23, 2014, after 171 days and 2,185.3 miles hiking the Appalachian Trail, Lauren Davis and Nate Kramer reached the peak of Mount Katahdin completing their Hoofin' It for Horse and Healing adventure. "The climb up Katahdin was extremely difficult and dangerous. It had snowed earlier and there was a thick layer of ice and frost covering the rocks on the way up, so we were thrilled when we finally reached the top", said Lauren.
Lauren and Nathan set out on their journey of a lifetime on April 6 to hike the Appalachian Trail to make a positive impact on their lives and to contribute to their passion - the welfare of horses and their powerful bond with people. The EQUUS Foundation received nearly $8,000 from donors inspired by their passion.
Lauren and Nathan used their own funds and resources to support themselves along the trail. EQUUS Foundation Corporate Partner Ariat International provided the hikers with needed attire.
Inspired? Contact the EQUUS Foundation at equus@equusfoundation.org to organize your own charitable adventure!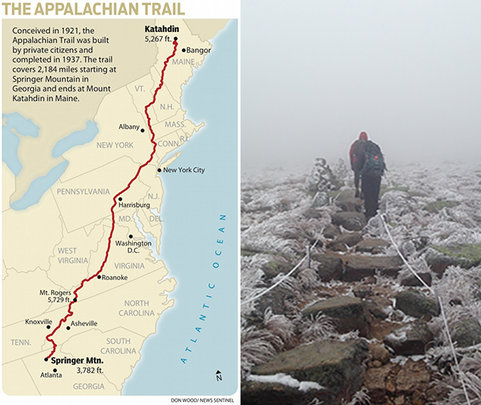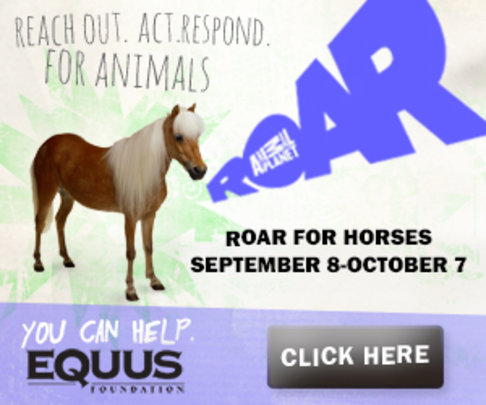 From one horse lover to another, thank you for your support of our "Rescue - Rehab - Retrain - Rehome" project! We are writing to you to ask that you help us again!
Horse lovers everywhere have from now until October 7th to prove that "Horses Have the Loudest ROAR"!

The EQUUS Foundation is one of Animal Planet's eight charitable partners participating in the 2014 Animal Planet ROAR (Reach Out. Act. Respond) Matching Campaign - and the only HORSE charity!

The funds from the ROAR Campaign will be used to:
• Reduce the unwanted horse population
• Retrain horses for multiple careers
• Make equine therapy available to more people

There's $100,000 in matching funds available and five $10,000 bonuses - Top Fundraiser – Dollar Amount, Most Unique Number of Donors, Most Traffic to our Cause Page, Fan Favorite and Loudest "ROAR" Heard by Judges.
Ready to help horses ROAR? Here's how:

VOTE
Help us win Fan Favorite - Vote every day to help us win the Fan Favorite poll by clicking HERE and voting for the EQUUS Foundation!

CLICK
Help us win Most Traffic! All it takes is just one click HERE between now and October 7th to increase traffic to our GlobalGiving cause page - Rescue- Rehab – Retrain-Rehome Horses Healing People.
DONATE
Click HERE this link to make a donation between now and October 7th. Animal Planet will match donations from $10 to $10,000 per donor until their matching funds are depleted.

SHARE
Share this link - www.equusfoundation.org/ROAR - with 10 friends!
Helping the EQUUS Foundation in the Animal Planet ROAR Campaign will help horses everywhere! Help us prove that "Horses Have the Loudest Roar" and make the world a better place for horses.
WARNING: Javascript is currently disabled or is not available in your browser. GlobalGiving makes extensive use of Javascript and will not function properly with Javascript disabled.
Please enable Javascript
and refresh this page.