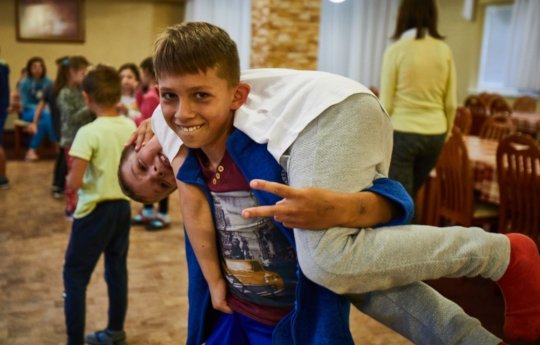 This year thanks to support of many people and institutions we were able to organize 10th Therapeutic summer camp for children and young people after the loss of their close relative. From 14th till 21st of July, 2019 in Lubietová 41 children from all over Slovakia attended the camp activities led by team of ten professionals (therapists and psychologists) and trained volunteers. Through the theme "Treasure Mountain" we tried to help children and adolescents in their bereavement process.
We have the mountain inside and treasures that enriched us and we can share with others. Games, creative activities, trips and therapeutic sharing during the camp helped children discovered their own treasure mountain. In the pictures below they decided to create for us and our donors, maybe you can find inspiration for your own life. In this way we help each other and grow together.
We are pleased to be able to publish these pictures that demonstrate wisdom and inner transformation of many children and give us a lot of satisfaction.
This project is managed by Plamienok. Thank you for keeping up with us!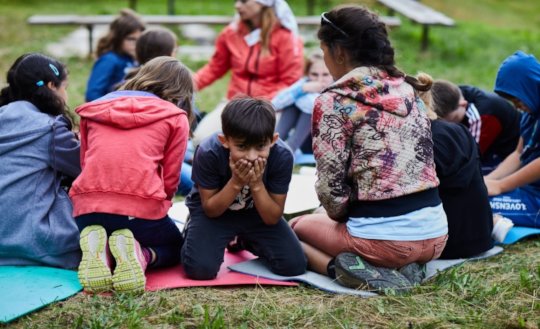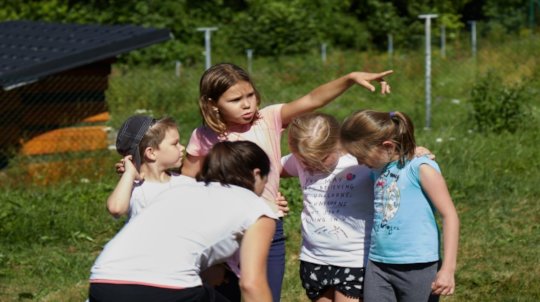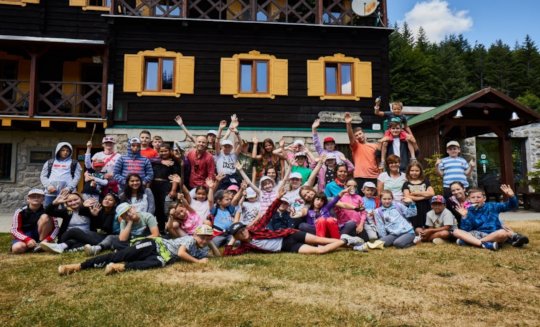 Links: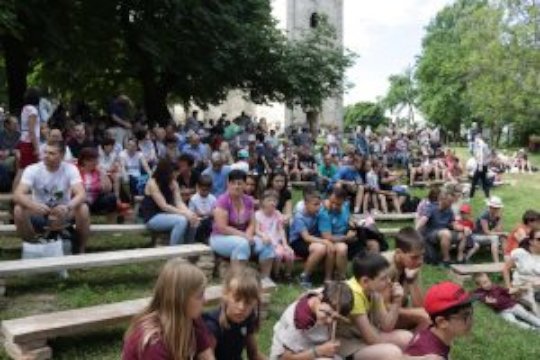 We succesfully finish another great summer season at Katarinka. The start of summer was marked with an amazing Open Doors Day. Our biggest public event attracted more than 1400 visitors, who came to the Church and Monastery of St Catherine to enjoy the pleasant atmosphere and unique program prepared by our volunteers, as there is special occasion we wanted to celebrate - we are celebrating the 25th anniversary of our voluntary project this year. With the aim of marking this extraodrinary milestone, we offered the tourists and visitors many ineresting activities connected to the history of our project and also some trivia and also facts about our day-to-day voluntary work. We believe everyone has had a n amayzing time and enjoyed the celebrations.
During July and August, we welcomed new young volunteers participated in the two-week volunteer camps, which are the highlights of our season. We managed to organize four summer workshops and each of them awas attended by 35 – 40 volunteers. The volunteer camps are typical for their simple lifestyle – we stay in the heart of nature and for two weeks live without electricity, cell phones or any other technical devices. The volunteers actively take part in voluntary work with the goal of preserving the ruins of the Church and Monastery of St Catherine – this includes conservation and reconstruction of the old ruins and also archeological research on the site. This summer, we were able to finalise the reconstruction of an old crypt and also finish works on the most damaged parts of the monastery. Apart from voluntary work, the participants could enjoy historically themed adventurous activities, fun, joy and a lot of laughter – we had a very positive feedback, therefore we hope to see many of the young faces of our summer volunteers also in next summer season, as they were eager to join our project and help in our longterm activities.
This year we keep our tradition of participating in the Slovak nation-wide public event "Night of castles and ruins". The initiative is set up by the NGO Save the Castles – an organisation, that associates 28 organizations from Slovakia which are responsible for the reconstruction and rescue of ruins of castles and sacral buildings.The main goal of the mentioned event is to present the national and cultural monuments and bring them to public attention. The event, which regularly involves many castles and ruins from all over Slovakia, took place on August 17, 2019.
As usual, Katarinka also opened to public on this night and prepared an extraordinary program - it started with a holy mass celebrated at the sunset and was followed by short break and small refreshment offered by the volunteers from Katarinka. There was also possibility to enjoy the ruins which were lighted especially for the occasion. The highlight of the evening was the concert of the Chamber Orchestra ZOE, which was performed under the stars. As a surprise at the end of the event, we opened the newly reconstructed crypt for public for the first time, so the visitors could go inside and see the interior of it. We hope that everyone, who visited Katarinka this summer – as tourist, volunteer or organizer of an event – enjoyed its pleasant atmosphere to the fullest.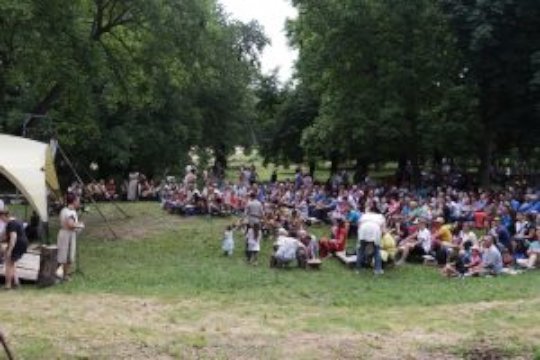 High school girls
Coding Clubs –Aj Ty v IT Coding club Martin - were focused on creative electronics. We programmed small handy devices called "micro:bit" at a workshop led by skilled lecturer. All the participants were introduced to the logic of micro:bit and were able to code simple tasks thanks to graphic blocks. The course was aimed to all curious high school girls - age 15-19 years, who are interested in the magic of IT world.
Mature women
New Academies for women
For all women that have an interest in the world of IT, data and analysis, we are setting up a new project - Women data academy. Women data academy is aimed to women that have developed a positive approach to mathematics, technologies and that are willing to work in the field of data analytics. Data analysis has wide scale of usage and the goal of the course is to introduce participants to the problematics of data analysis. Registration for this course starts in september.
Those curious women who are interested in the IT world and do not know where and how to begin, can sign up for Women Tester Academy. The aim of the course is to prepare the participants for software testing of various applications and greater functional modules. The graduate will gain valuable skills, which will enable easier preparation for certification test ISTQB Certified Tester - Foundation Level.
In addition to the new academies, we also organized workshops that can not only improve the skills of our graduates, but also raise the success rate of getting a job. The courses were designed for women interested in technologies, UX and various soft-skills as well (for instance How to make your wage higher).
Lecturers
Thanks to our lecturers we can progress with our education and offer to our students studies of high quality. Lecturers go through progressive selection process aimed on personal and vocational profile.
This project is managed by the organization Aj Ty v IT (You too in IT). Thank you for keeping up with us!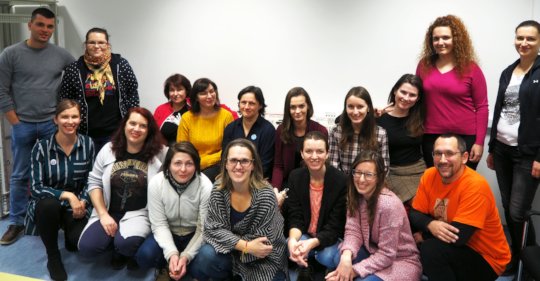 WARNING: Javascript is currently disabled or is not available in your browser. GlobalGiving makes extensive use of Javascript and will not function properly with Javascript disabled.
Please enable Javascript
and refresh this page.