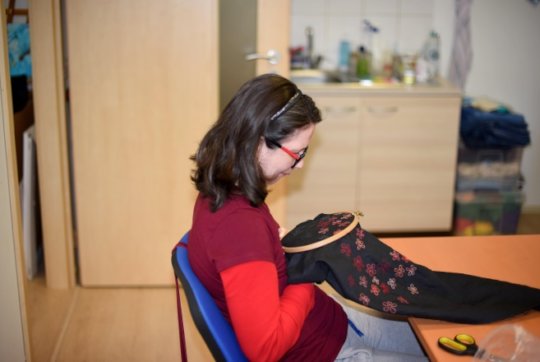 Have you ever thought about what you buy? Where the things you buy come from? And, most importantly, who you support with your choices as a consumer?
Not many of us have the time or even the opportunity to think about this. That is one of the reasons why people are delighted to hear about Great Shop, powered by the portal Great Country (Dobrá krajina). We created Great Shop to provide a platform for Slovak NGOs to sell hand-made products of their clients. Whether they help autistic children, people with Down syndrom or schizophrenia, or physically disabled people, thanks to art therapy, these people develop social skills, become more independent and often better cope with their disease or disability. In the art therapy sessions provided by the NGOs, they find their own value, inner peace, and sense of utility.
Before Great Shop, many of the products ended up in trash. Nowadays not only is the customer happy about supporting a good cause, buying a local products and helping marginalized people find their place in society, but the NGO finds new source of support and a platform to present its activities.
Extraordinary products by extraordinary people
They do not make just any products! Handbags, zero-waste cosmetic pads, brouches, candles, ceramics, games. All of these can be found in the Great Shop. What is more, the NGOs get almost all the profit from sales (95% of profits goes directly to NGOs, 5% is used to administer the portal).
These bags, an eco-friendly alternative to a plastic bag, were made by Mirka in one of the NGOs Claudianum – a day care center hidden in a small house in picturesque village Modra, Slovakia. Mirka is very precise when it comes to making bread bags or handbags. The work room is her oasis where she feels useful and meets friends. It makes her the happiest when someone buys her product.
We at Dobra Krajina (Great Country) only take 5% of the sales to administer the shop. We publish articles and promote Great Shop at various conferences, communicate with customers and try to talk about Great Shop everywhere we go.
Thank you for supporting our project. With your support we can continue to run Great Shop, promote it to new audiences and make Mirka and her friends of all corners of Slovakia feel happier and valuable.