Winter is difficult and dangerous season for homeless. However, they can overcome it with a little help. Thanks to you they can live better lives.
Thanks to financial help from people, at the end of 2016 we were able to insulate old parts of hospice for homeless people.
Another activity of 2016 were workgroups. These have obvious success. Homeless people acquire work habits and learn how to work together. One of the clients of these working groups was even able to leave Depaul.
Finally, we would like to share the story of Pavol from Shelter of St. Lujza for sick homeless people.
Pavol and his story
Pavol was once a baker. However, everything changed after break-up of his family relationships. With that came also the health problems, which he has long ignored until one day he woke up in the hospital ... with only one leg. However, he went on with his life. In a wheelchair or on crutches, he was determined to arrange all necessery things.
In early winter, his life changed for the better. Pavol, after getting into shelter, stopped drinking, got rehabilitated and got prosthetic leg. Even his family noticed the effort he put into rebuilding his life. They got in-touch with him again. Today, he is proud grandfather, who even walks his grandchildren to school. Pavol is definitely proof that happy endings exist.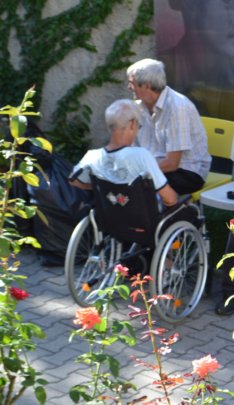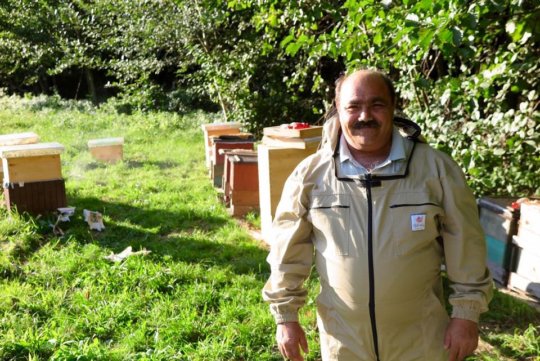 For many students of kindergartens and primary schools we awakened interest in beekeeping through the project called Bee Schools. Through the project called Beeznis we also teach people this trade, and we decided to share our experience with Roma in Banska Bystrica.
In the school year 2015/2016 we started the project Bee School, which was meant to teach children about the importance of bees and other beneficial insects. For children it was even more interesting thanks to practical activities. For doing and creating these activities the school gained points and the winner would get experiential learning program at our apiary. The winner, however, become a school in Svidník, which is too far from our apiary. So we decided to take our experiential program and go with it to Svidník. There, we were pleasantly surprised by enthusiasm of children. They were truly interested in this topic. Who knows, maybe thanks to this project, some of them are going to become beekeeprs.
The same success had a discussion called Dispute II. in Banska Bystrica. The topic of discussion was the Roma in Slovakia. We contributed to the discussion too by sharing our experience with this minority. In the project Beeznis we taught some of them a thing or two about beekeeping and processing of bee products. One of the graduates of this course is also Jozko, who became a beekeeper.
Thanks to such events, we see that our projects make sense.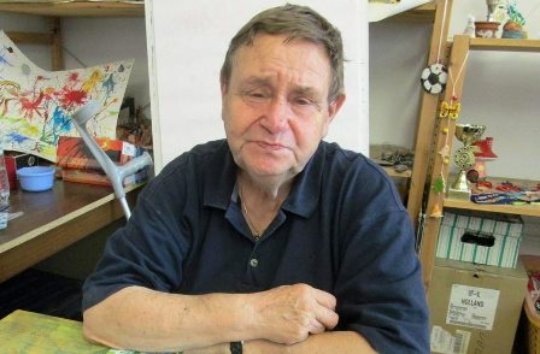 What is MOST?

Most works since 1995, he has held various legal forms, currently it takes the form of a non-profit organization. It is a professional service of social services for adults with mental health problems of Schizophrenia and Affective Disorders.
Name was established in 1995 and is a symbolic expression of the two shores. On one side of the bridge are those "normal", on the other "those who are not normal," but the difference is that the "normal ones" were not in psychiatry yet.
It also reflects an attempt to link two seemingly isolated banks to come together to form one world. The concept of this institution does not come from the perspective of experts - psychiatrists and psychologists who know exactly what weaknesses have clients and seek to develop their skills vocational training. Most contrary, based on clients' needs, creating conditions for them to get to where they desire. The role of staff is to motivate clients to find themselves their own goals and be supportive on the road. MOST creates a space where clients can spend their time to develop their skills and meet people with similar problems. During the week they have the opportunity to participate in various activities - for example sports games, trips, cooking together, debates and more.
Thank you for your support! It is you who makes all of this possible.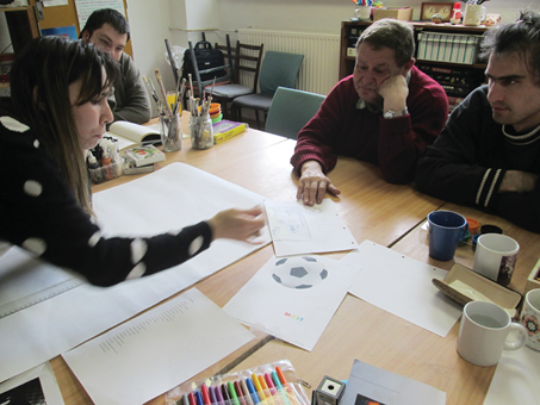 WARNING: Javascript is currently disabled or is not available in your browser. GlobalGiving makes extensive use of Javascript and will not function properly with Javascript disabled.
Please enable Javascript
and refresh this page.